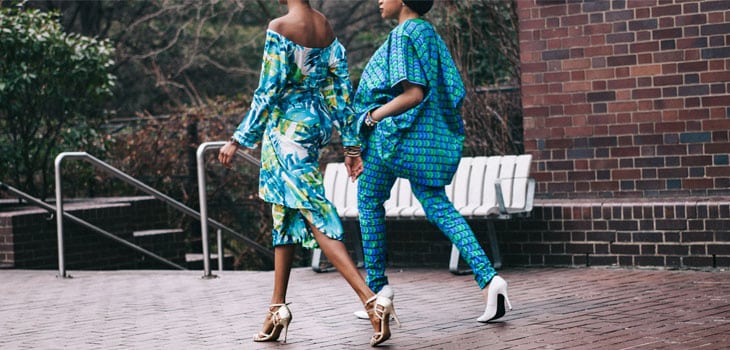 Fashion tips for transgender women in transition
This post was last updated on .
One of the biggest things that worry most tgirls at the beginning of their transition is their visuals, but it's not a problem, just a lack of information. Sometimes what you're trying to avoid, comes to the fore. What happens is that at this stage, the body still has many masculine characteristics which are something very common, but what I intend to talk about in this post is, precisely the tips on how to "cover" these parts without losing your subtlety and beauty. I am going to show here options very practical, and valuables advice to you feel more feminine and especially, better with yourself.
Tops
Most known by "inverted triangle body" this type of body has the top (shoulders) bigger than the hips, which is very common among the girls at this stage of transition.
So, to soften this look and make it more harmonious, avoid using on the top pieces like:
Very tight and printed;
Blouses with apparent pockets;
Horizontal details in this section;
Shoulder pads and top puff sleeves;
Tank top swimmer (or actually any tank top);
Baby Doll T-Shirt;
Cardigans with short sleeves.
On the other hand, bet without fear of expressing your femininity using:
V-neck;
Looser and longer coats;
Small prints;
Blouses with the wider handle;
Ruffles in the bar of blouses like peplum and godé.
Remember to test and analyze your wardrobe pieces to see if they really fit your body type, and however much it will experience some transformations, it is important for you to know this is a transitional phase and understanding that, will allow you to have more security when it comes to dressing and expressing yourself through your clothes.
Dresses, skirts and trousers
It is no longer a case of the bottom part, a very used thing, and frequent misunderstanding, I am talking about the skinny jeans. The problem with this type of piece, as well as leggings and skirts that are super tight to the body, is that they leave a very fine bass visually, which further highlights a part of the top, making the appearance disharmonious. Doesn't matter if they are beautiful pieces or fashionable, if you put in the wrong place, your whole body will be distorted. Instead, wear pants with a straight base or flare to compose a look.
And the allowed parts in this are:
Trousers that have more volumes;
Skirts and dresses in A;
Handles that have more prints (can use without fear).
As I said, the only issue here is how to harmonize your appearance in a more feminine way, and it's not that easy to use, but with a right composition, it's no problem at all.
Accessories
And lastly, you could not miss the accessories that in my opinion are essential for styling of any aspect. Chockers are undoubtedly one of the greatest allies, especially to disguise Adam's apple, which many are terrified of today, with a lot of colors, sizes, and materials. Scarves are also very welcome in this area, both small ones tied around the neck, as well, as the long ones that help create vertical lines over the body, giving more volume and drawing attention and focus from the prominent shoulders.
Belts are allowed, this part of the waist deserves special attention because can give you a visual illusion of a more curvilinear body.
And in the case of the shoes, I have one thing that is very simple, but that changes all the visual, are the "crazy ones", both flat shoes and high heels, the more details they have (like stones, crystals or bows), more attention they will deflect from the top.
The purpose of this post is to you become more aware of your body type and instead of hiding it or using it improperly, that you feel more confident and use clothes as a form of decoration, I guarantee that every day will be more beautiful And radiant.
And about you, who are still thinking about skinny pants that you will never be able to wear, try to tie a sweater around your waist, and you don't need to get rid of it, it is a styling tip that will add a cool touch to any look for sure.