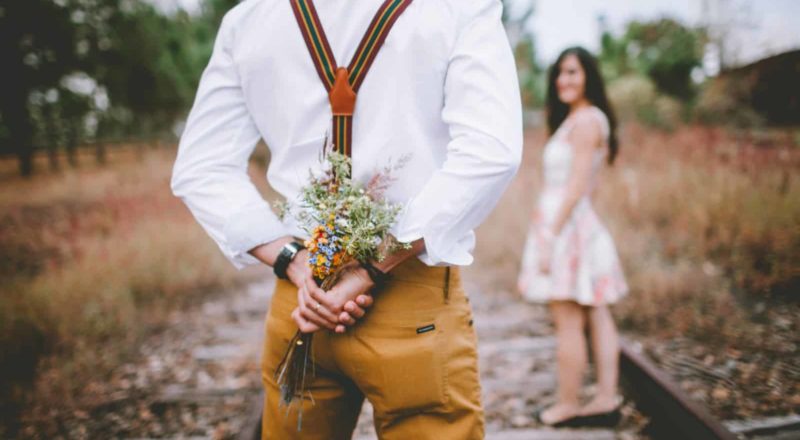 How to get noticed by your transgender crush
This post was last updated on .
She's currently your transgender crush but you want to turn her into your transgender date.
Let it be known that you may have your ways with cisgender women but you can't use the same tricks on a new playing field. There are familiar similarities with dating in general but some scenarios are polarizing that you'd have to be prepared. I'm going to give you a thing or 2 to think about before you pursue your future transgender date.
Buckle up, sweetie.
From Transgender Crush to Transgender Date
I don't know what your situation is and how you know your transgender crush i.e. online, workplace, neighbor, etc. but I'm going to share with you the effective ways that men did for me to notice them.
But you're not my transgender crush Amanda!
Shut up, Bob! Eat your waffles and take my advice like a man.
Cheesy pick-up Lines
Often times, I'd get a "What's up?", "How are you?", or "Hello", 3 of the most mundane opening greetings. I usually ignore these when I see them in my inbox unless… the profile photo is really BOMB.
I really enjoy when men take their time to make a witty and catchy greeting like
"Are you photoshopped? "or "Looking like a snack babygirl".
They sound silly but there's a 100% guarantee that I'd open your mail.
One guy told me that I look like a hot teacher, suffice to say, he got a really good lesson from me. *wink wink*
All I'm saying is that you need to be a little creative when you're trying to catch the attention of your transgender crush.
You look more beautiful than a real woman…
Yes, you'll get attention from your dream transgender date from this; except, you'll be getting the negative one.
No no no, Dylan, that line is as old as my first cosmetic surgery.
I get that you're trying to compliment me and make me feel very special but no. I don't look "more beautiful than a woman", I'm a WOMAN, period. End of story and no, you're not going to get a dessert from me.
Sometimes, you have to be mindful of what you say. You may think you're playing things like a smooth playboy but you're only ending up like a failed Casanova adaptation.
Ask her things beyond…
Her physical looks.
Seriously, you're not an interviewer for Women's Health or Cosmopolitan Magazine. You can't be only interested in her looks and how she got them. Ask her things that will make her open up more about herself as an individual. Don't put her on a pedestal like you're a groupie.
She has vulnerabilities that she'd want to talk about. She has dreams that she wants to share and lastly, she has a hot brain that deserves the spotlight. (Unless her brain is made of rocks but you make your life choices Hector)
You got this Pier. These are proven tips (by me) that would turn your transgender crush into a transgender date.
Good luck!
xx
Amanda