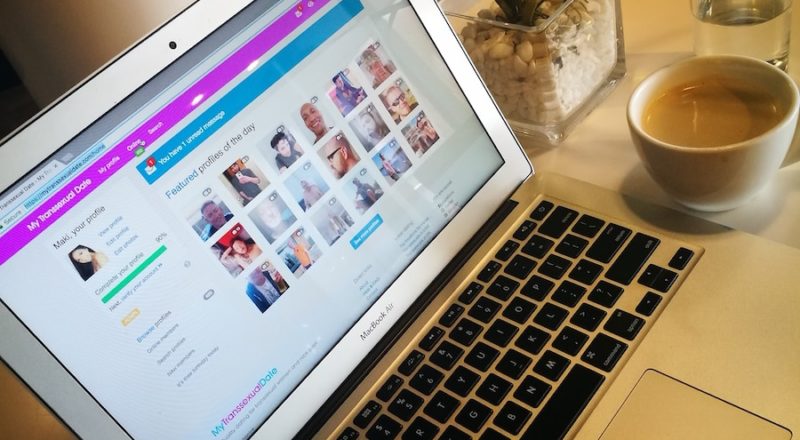 People you can find in Transgender dating sites
Today is not about finding a transgender date for you. It's about what you can do and who you can meet apart from a life partner in a transgender dating website.
I know that it may sound uninteresting to you but please hear me out. I've met a lot of friends on dating websites and until now, we're still great friends. Things may have not worked out for us but at the very least, I have people at my beck and call for keeps.
Other people in Transgender Dating Sites
I don't know how you utilize dating sites. I also don't know what you're looking for. If you're like me who's always in for surprises, then, by all means, keep reading.
A Soul Sister
Well, technically he doesn't like being addressed as a sister 24/7. I've met Jay through a transgender dating site. He's actually a crossdresser (not full time as he works as a pilot by day) but he is attracted to transgender women. I have nothing against men who like to dress up the opposite of their gender identity for whatever reason they find the need. It's just that with me, I prefer being intimate with a man who looks like a man.
He's very attractive out of his dressed-up form but he doesn't really get stimulated when he has sex and he's donned with his square life and the both of us don't want to compromise so yea…
He turned into my soul sister lol. I'm considering dropping him out of my life because he keeps on whining about his love life (typical Pisces) and I'm an Aquarius (stone-cold bitch lol). Just kidding.
ILY Jay xx.
A Stress-Reliever
I think we've past coy when I mentioned cross-dressing as a sexual fetish. Alright alright! A fuck buddy lol.
Please take my articles with a grain of salt. Everything I'm listing is from my life's experiences. If you're like me who's okay with having a fuck buddy, then, by all means, peruse on.
MyTranssexualDate was not made as a hookup site but there are times when you really connect with someone mentally and sexually but emotionally, there's just no chemistry. There are a lot of men who I will have sex within a heartbeat but I won't cook for lol. For me, it will be a total waste to drop a person out of your life because of the lack of emotional attachment.
A Business Partner
Years ago, I was also offering Web Design services and I met a guy who had plans on selling clothes from the Philippines to Saudi Arabia. He was really attracted to me which made him send me a message through a transgender dating website but I didn't feel the same way. While getting to know each other, he learned that I was doing SEO Writing and Web Design so when we met in the Philippines, he hired me for my services. He also made me his business consultant. I had sex with him just to give it a try but there was really no chemistry even if his penis was pleasingly big. Up to now, we're still friends and we talk about random stuff like Haifa Wehbe.
Your Takeaway
I don't know if you learned anything from this but I just want you to know that there are numerous types of people that you can meet in a transgender dating website. Sure, there will be slow days but don't be a total snob. Get to know people not just by their profile photo. Stop being too uptight and be a slut like me, just kidding!
Enjoy!
xx
Amanda