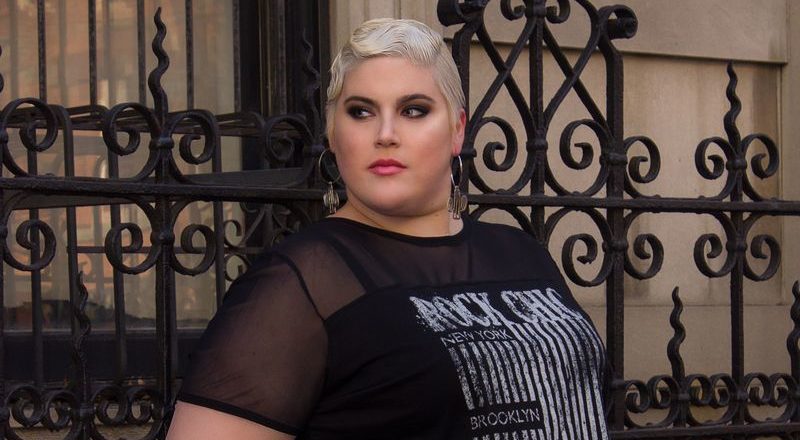 5 Dating Myths For Plus-Sized Women – Debunked!
This post was last updated on .
"What if he thinks I'm too fat? Or what if he thinks I look better in pictures than I do in real life?" These were questions I was asking myself before heading out on my first date with someone I met online.
If you've been asking yourself these questions too, then honey, you're in the right place. You aren't alone. In fact, many plus-sized transgender women ask themselves these questions because they're nervous that the guy they're dating won't like them because of their size.
But, if you think that being overweight is a problem when it comes to dating, you've got it all wrong. It's not your weight that's the problem, it's your attitude towards yourself that's making it a challenge.
It's like a sixth sense. People, not just guys, can tell when you're confident and happy with yourself or not. I can't stress enough how this can affect the way you treat people and the way you look at yourself. So before you meet up with Mr. Right, I'm going to debunk 5 myths that have probably crossed your mind about dating as a plus-sized woman.
He cares about your weight.
False. Guys who want to date you or are interested in getting to know you will look at you and think the sun is shining out of your ass. The last thing they care about is your weight. In fact, what you see as a flaw might be exactly what they are looking for.
If he does care about your weight, then he isn't the right person for you. A person who likes you for who you are should also be comfortable dating you with how you look now instead of what he wants you to look like. If he wants you to lose weight, tell him that he might as well apply to be a personal trainer and that you aren't interested, because you aren't here for that.
You look better in pictures than you do in real life.
This will only hold true if you've been photoshopping yourself until you become unrecognizable. Of course, we have certain angles where we look good and that's understandable.
But, if you decide to go on a dating website, my advice is to BE COMPLETELY HONEST with yourself. Don't post pictures taken 5-10 years ago and expect a guy to like you as you are now. False advertising can lead to different expectations. So what if you're a bigger girl? There's nothing wrong with that. At least you're happy with yourself not to lie about it.
He'll probably run when he sees you naked.
We scrutinize every bit of ourselves and look at our bodies in front of the mirror trying to dissect every part we don't like until we make ourselves feel bad and ugly. There are parts which you don't like, and that's okay. But take the time to talk to yourself kindly and appreciate the parts you do like. You'll see the difference each time you do this.
Remember that no matter what your size or shape is, your body is your home and anyone you can share it with is lucky to be with you. Don't ever think for a moment that he'll think you're ugly once your clothes are off. Every scar and stretch mark is a testament of what you've been through and how your body has changed over time. If he can't appreciate that, then drop him because there are other guys out there who will appreciate you as you are and will love every single inch of your body.
Hot guys don't date plus-sized girls.
Super duper false. Just because you're overweight, doesn't mean you don't get to date the guys YOU are attracted to. Based from personal experience, I've matched with guys online that I think are gorgeous and are also attracted to me. Also, I believe in the saying by Stephen Chbosky (the author of The Perks of Being a Wallflower) that we accept the love we think we deserve.
We choose the people who we want to be with, but if you keep on setting your expectations and your standards low, then you'll end up with someone who isn't at par with what you're actually looking for. If you value yourself enough, you'll find that it will be easier for you to pick who and what you really want for yourself.
Once you find true love, he'll make you love yourself.
Contrary to popular belief, finding love from another person will not make you love yourself more. Initially, that's what you might feel when someone appreciates you for who you are. It might be a first-aid kit to make you feel better about yourself for a while, but prince charming cannot fix years and years of personal insecurity.
You can try so hard to fill the void of loving yourself with someone else's love. But what happens when they're gone? You'll end up more broken and feeling lesser than who you are because no one else appreciates you.
Finding love from someone else can be a great and powerful experience. But I would have to agree with the great Whitney Houston on this when I say that learning to love yourself is [actually] the greatest love of all.
So before you start dating on mytranssexualdate.com, learn to feel whole by yourself. Date yourself, take care of yourself, know yourself, and everything will surely follow.