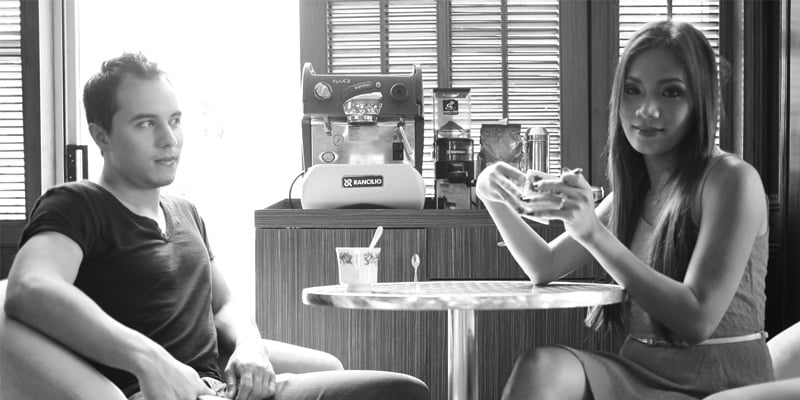 How to politely get out of a bad date
This post was last updated on .
The majority of us know how difficult dating is and if you're a trans woman in transgender dating, it's even more so. I've been on bad dates on multiple occasions as a trans woman and if I had the chance to live those dates again, I would do the following tips below in order to save myself some time and free myself from headache. However, there may be times that the first date can be awkward but the follow-up would redeem itself. Only use this guide if your date turns out to be an orc who thinks he's an Adonis who's a gift from God.
Alarm
If 10 minutes is all the time you have left in enduring the presence of your date, set an alarm after it. Be sure to set your phone's ringtone on loud (do phones still have this option? Lol) and see to it that he's present when those bells ring.
Ring… ring… ring
Hello? Something bad happened?
I'm so sorry Josh, something bad has happened. It was a really lovely time but I have to go. My friend's in trouble. If he offers to help you or asks if he can do anything, reply with an anxious and hurried tone and call a cab as fast as you can. A day or two after and he decides to get in touch with you, tell him something about how you're still not over your last relationship (which was 5 years ago and you've totally moved on) and that it will be unfair for him if you keep dating him.
Let's continue this transgender dating dilemma with something more upfront…
Be Honest
If he turns out to be a narcissistic POS, he probably isn't aware of how annoying he is so don't expect this to work all the time. You can go along the lines of…
I'm not feeling the vibe
Are you this confident all the time?
You're kind of full of yourself
Please don't expect it to turn out with a happy ending and expect to split the bill. If you're the type of person who doesn't like to lie, I think this is the best route for you. Also, take note of how you express your disappointment. Be sure that you have a polite and respectful tone when you call him out so the blow wouldn't be too hard. There will be 2 scenarios that may come out of this, he will realize that he is, in fact, annoying and continue the date with a more behaved manner or he's going to write you off as someone who just wasted his time. I'm banking on the latter.
Turn him off
This is my favorite tactic whenever I reject men. My favorite line is "You are so out of my league". Pretend that you're already so smitten within the first date and scare him off by acting like a weird and obsessed girlfriend. Talk about your future goals of marrying well and create a character who's totally superficial and only after his money. I know how daunting this can be but it's really fun and you should try it.
Are you a transwoman currently in the transgender dating world? What are the common problems that you mostly encounter as a single woman? Write a comment and I'll do my best to help you below.
xx
Amanda