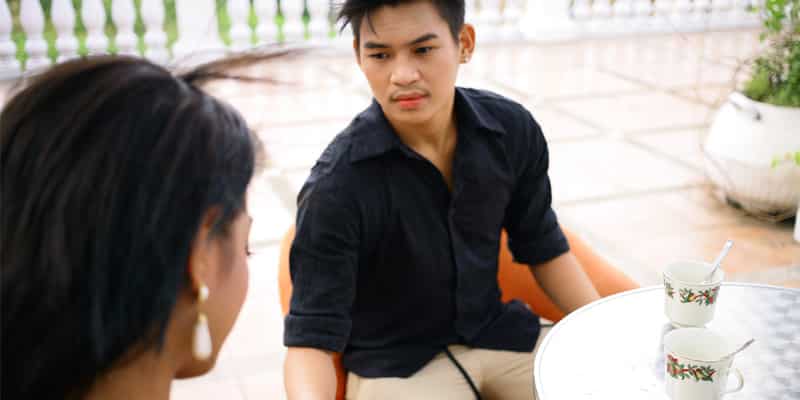 How to reject someone nicely
This post was last updated on .
There are a lot of men on transgender dating websites and if you're very easy to get or absolutely have no standards at all, you're going to rack up multiple exchanges in your inbox. Sometimes in life, you have to learn the art of rejection and that entails learning to say no without offending or hurting others' feelings. Please know that even if you wrap up rejection in the nicest way you can, some feelings will still get hurt… but you get the gist.
Wow Amanda, how very contradictory of you!
Also know that the line "I'm not looking for anything serious" will not really work in this because you've already put your profile up on a transgender dating website which I assume to come with a bio of you alluding that in fact, you are looking for a serious relationship so that's a big no-no.
You're getting to know someone right now
Pretend that you're talking to someone right now and you're smitten. Amanda, what if he asks me why I still have my profile up? Calm down, Jenny. Add that you still don't have a way to contact him out of the website hence you're still logging in your profile regularly. Amanda, what if he insists that you should get to know him. After all, you're still not exclusively dating. Tell him that you're not comfortable with getting to know multiple people from time to time. Not only will he think that you're neurotic, but he will also think that you're too much of a puritan which will make him run for the woods.
Turn him off
I'm giving this a high score in terms of efficacy but this is not for the faint heart. What I usually do to turn a man off is I talk about myself all the time. Be very stuck up, condescending, annoying, and downright narcissistic. Chances are very high that he will lose all interest in you but there are times when a guy is just too persistent so…
If he still likes you amidst knowing that you only love yourself, give him something that he won't be able to endure anymore and that is… celibacy! Yup! Tell him that you're celibate and that you'll only have sex after marriage. I don't think he'll pursue you anymore.
He's way out of your league
If you don't like to blatantly lie but you can do it in minor degrees, this one is for you. This is actually my favorite thing to do when I reject a man. I tell him how truly amazing he is and act all groupie and pander to him which then scares him and makes you think that you're crazily obsessed and you have zero confidence. Tell him that you're like a God amongst men and that you've never seen such beauty and that you're very afraid of going out with someone like him. Not only will you be able to brush his ego, but you've also rejected him in a very polite and nurturing way. It's a win-win situation lol!
If you're looking for something serious in transgender dating sites, you have to whittle down your selection in order for you to have more time to get to know the ones you really like. Best of luck to you!
xx
Amanda