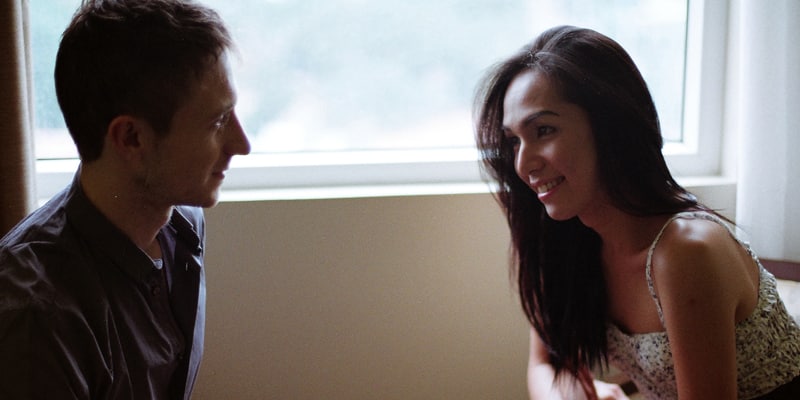 How to approach a trans woman
This post was last updated on .
Are you new to a transgender dating website and you're overwhelmed with the bountiful amount of options? I know, I've been there too.
Along with the surprise comes the feeling of being totally lost. Especially if the options you see speak audibly to your desires.
Worry not because I'm going to give you some tips on how to approach the transwoman of your dreams. I'm going to divide this into sections so that you won't be confused with what to do.
Let's start with…
Keeping it Light
We all have pasts and most of us experienced heartbreaks. Although we feel like we're baggage-free, we can't help but talk about what we don't want to go through again but remember to not put that into the conversations especially on your first message.
Don't come up with a sob story of how your ex-girlfriend has cheated on you and you're over cisgender women or how you really want to complete the family of your kid by giving him/her a beautiful transgender stepmother. Your first message to the trans woman you fancy in a transgender dating website should just go like…
Hey there beautiful, I really enjoyed reading your profile and I would like to have the chance of getting to know you more.
You can also try…
Greetings! Reading about your love of poetry has really sparked my interest as I enjoy it too.
You know… light and friendly. If you're taking this article seriously, let's get more in-depth with the latter example of a first message in a transgender dating website by expanding it through the next section.
Harvest information from her profile
Sending a message is very easy but how sure are you that she will reply to you? This section will give you a huge chance into that.
Take a good look at the description of the one you fancy and go from there. If you see something that she wrote about that you're also very into, make a conversation out of it. I guarantee that you will have a high chance of not only getting a sentence-long reply, but you'll also get a paragraph out of it! Just be sure to be sincere about what you're talking about because if you're just trying to impress her by pretending that you're also into what she's into, you're set up to fail.
Those 2 sections above are very specific but in the next section, I'm going to talk about a list of things that you shouldn't include in the message that you're going to send when you're trying to approach a woman.
Veer of sexual topics
This is pretty much self-explanatory. My Transsexual Date is a transgender dating website for decent people and asking someone if she's top or bottom on the initial stages of the communication is very far from decent. If you don't want to be seen as a pervert and get blocked, stay off sexual topics. I don't care even if you worded your message with a euphemism like Would you like me to butter your muffin? Metaphor or not, it's still lewd so take this last section seriously and whole-heartedly if you're looking for a serious relationship with a transwoman.
Good luck to you!
xx
Amanda