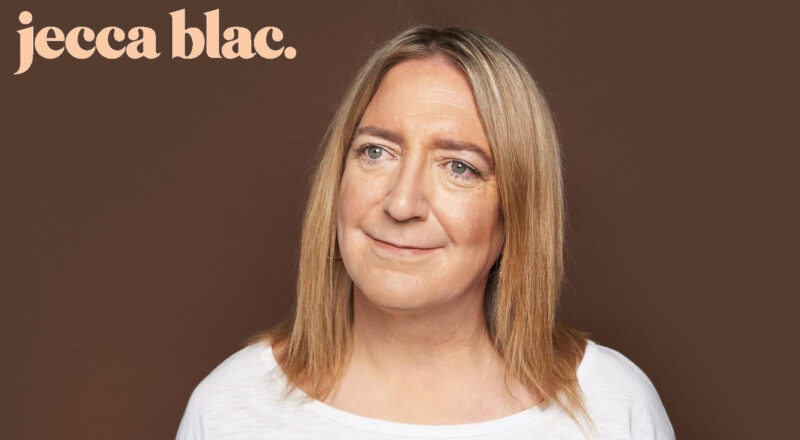 Top Makeup Tips For Trans Women By Jecca Blac
This post was last updated on .
Jecca Blac is a makeup brand that caters to all makeup wearers. It began with a safe space studio in which trans women could have one-to-one makeup lessons with Jecca Blac's Founder, Jessica Blackler.
After realising that the beauty world was not considering the needs of trans women and those transitioning, Jessica launched Jecca Blac with a hope of empowering her customers to celebrate their uniqueness and now sells an entire range of vegan friendly, cruelty free makeup products which consider the needs of all genders, identities and expressions.
Today Jessica joins us as a guest to share her most requested trans makeup tips. Jecca Blac also offers free makeup advice.
Just email a photo via the Jecca Blac website for makeup tips tailored to you:
https://jeccablac.com/pages/makeup-assistance
Find out more about Jecca Blac here: https://jeccablac.com/
Tip 1: Easy Beard Shadow Coverage
Stage 1: Prepare Your Skin
Step 1. Shave the face
Shave your face all over. If ingrown hairs are a concern, this can be remedied by moisturising the face twice a day and exfoliating regularly.
Step 2. Apply Moisturiser
Follow your shaving routine by drying the face, and then applying a moisturiser that suits your skin type. Jecca Blac's Hydrate Primer is super moisturising, and can be applied as a daily moisturiser while also providing a smooth base for makeup application. The formula contains fatty acids and ceramides which are necessary for replacing and retaining moisture in the skin.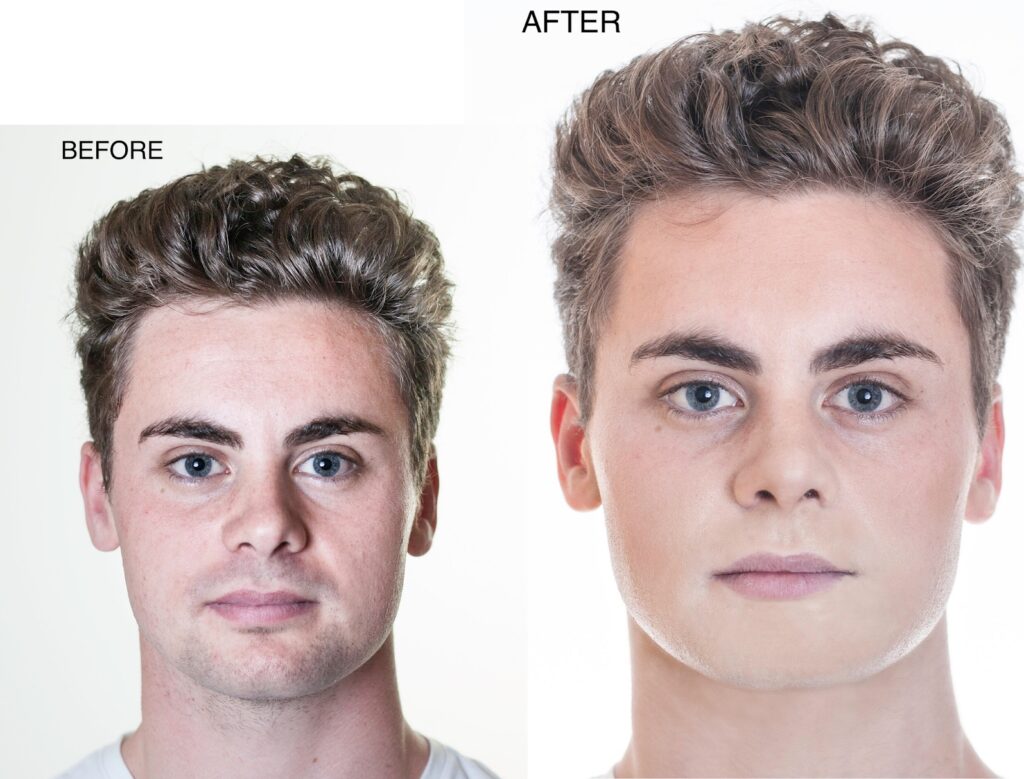 Stage 2: Makeup For Beard Shadow Coverage
Choosing The Best Makeup Brushes
When concealing beard shadow, we recommend using a beauty blender or a round foundation brush – both applicators provide coverage for large surface areas, which will make application more evenly distributed, while also delivering a quicker application.
Step 1. Apply Primer
Your next important step is priming the skin before applying your base makeup. A primer helps base makeup last longer. Apply your Primer of choice all over your face, using your fingertips.
Primers offer a range of different skin finishes – whether you're looking for a dewy glow, a matte finish or something hydrating, there are Primers suited to every skin type and desired look.
For concealing beard shadow, we recommend our Blur & Matte Primer. The Blur & Matte Primer was created to blur out uneven skin texture and help reduce the appearance of beard shadow.
Shop Our Blur & Matte Primer Here:
https://jeccablac.com/products/blur-matte-primer
The Palette made specifically for Covering Beard Shadow
Jecca Blac launched the Correct & Conceal Palette as a breakthrough product specifically created for concealing beard shadow. Our first ever product to launch, this Palette went on to win 'Best Concealer Of 2020' at the Beauty Bible Awards and is currently our best selling product!
The palette includes two products with a cream consistency :
a Colour Corrector
a Concealer
The Correct & Conceal Palette has been designed for layering, and is available in 6 different shades.
First, apply the Colour Corrector to counteract blue undertones in the skin from beard shadow. Our Colour Corrector can also be applied to brighten dark under eyes.
Next, apply the Concealer (this needs to match your skintone) on top of the Corrector and to the rest of the face.
Click here to see which products we recommend for covering beard shadow.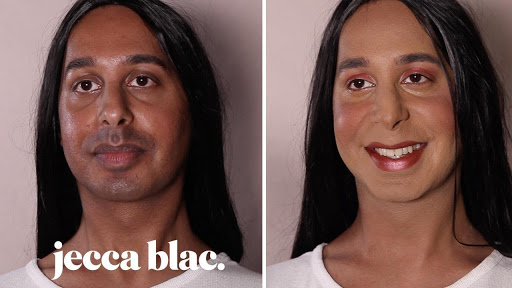 Model: Using Correct & Conceal Medium 5.0. If you aren't sure which shade is best suited to you, click here to submit a selfie or photo on our website and we'll provide your match within 24 hours.
Step 2. Apply Colour Corrector
A Colour Corrector is used to correct the undertones of the skin.
A Colour Corrector counterbalances the skin's undertones and is the first step before applying Concealer.
Apply the Colour Correct shade first: the pink/peachy shade will counteract the blue-ish tinge left behind after shaving.
With a round foundation brush, apply a small amount of Colour Correct to the area and blend well. Make sure to apply it all over the shadow area.
Step 3. Apply The Concealer
Once you've applied the Colour Corrector, it's time to apply the Concealer. You can use the same makeup brush you used for the Colour Corrector or switch to a clean brush if you'd prefer. Apply the Concealer directly onto the Colour Corrector. Make sure to tap the brush on top as this means that you won't remove the Colour Corrector in the process.
Once the Concealer has been applied all over the beard shadow, you can follow with applying more of the Concealer shade to the rest of the face as an all over base/alternative to foundation.
Step 4. Rest of makeup
The Concealer part of the palette can be used all over the base, which is an alternative to foundation. However, if you wanted to use foundation, we would recommend doing this after concealer for a heavy, full coverage finish.
Step 5. Apply Powder
We recommend setting your beard cover with a setting powder – this will provide a matte finish and will stop the product from moving as much throughout wear.
In Your Bag:
For touch ups during the day/night we recommend packing your Correct & Conceal Palette and powder. Also remember to pack the makeup brush that you used – and be sure to use a different brush for each product!
Shop Our Correct & Conceal Palette Here:
https://jeccablac.com/products/correct-conceal-palette
Shop Our Blur & Matte Primer Here:
https://jeccablac.com/products/blur-matte-primer
Tip 2: How To Contour To Feminise Features
Jecca Blac's Sculpt & Soften Palette is a cream based contour palette that includes a 34 page 'How To' Guide which teaches you how to contour with methods tailored and simplified with step by step guidance, depending on your needs/desired look. The guide goes into detail about how to feminise features using the Sculpt & Soften Palette. The palette contains two shades:
a darker shade for contouring ('Sculpt)
a lighter shade for highlighting ('Soften')
Step 1. Choose the right shade
The Sculpt & Soften palette comes in 3 different shades:
Each palette contains 2 different colours (shade 'Scuplt' and shade 'Soften) – one for contouring, and one for highlighting.
If you're unsure on what shade to pick, simply send a photo of your jawline or a full selfie to us and we will be able to match you to the best suited shade.
https://jeccablac.com/pages/makeup-assistance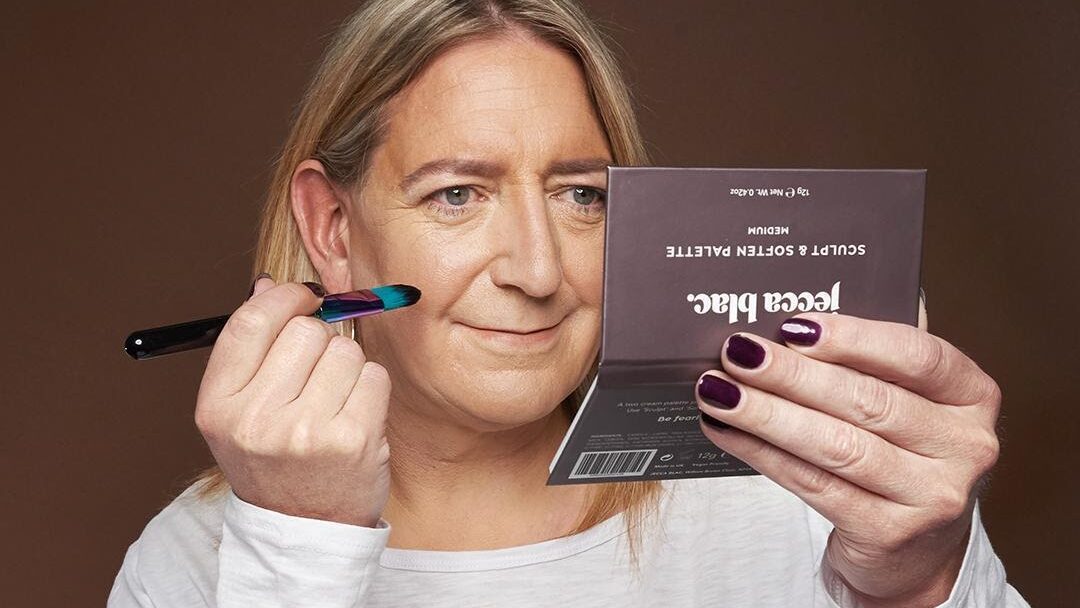 Step 2. Find the areas where the sun naturally hits your face
Before any contour is applied, your face's shadows and high points will show up in a mirror if you have light directly in front of you. For a natural looking contour, it is best to use the natural shadows and high points of your features as a guide for product application in order to frame and enhance these parts of the face.
Step 3. Apply Contour
Firstly, consider which areas of your face it is that you're looking to minimise in your contour application. If you are looking to reduce your nose area, apply the contour product to the sides of the nose and it'll appear slimmer. To slim the face, following the above guidance on using lighting to map out where shadows fall on the sides of your face, apply the 'Sculpt' part of the Palette to these areas before blending out.
It's easier to apply the Contour shade using a small makeup brush before blending in – which is easy and provides a natural skin textured finish due to the Palette's cream consistency. If you map out your contour first, be sure to check it is even on both sides of the face.
Step 4. Apply the Highlight
The 'Soften' shade will highlight areas of the face that you want to exaggerate. Adding highlight to the brow bone will enhance the appearance of it, and draw attention to the eye area. Map out where you want to highlight on the face and then blend in the product.
Step 5. Blend
Now you've mapped out the Contour and Highlight, you want to make sure that you blend the product in well. We feel a subtle contour works best – the kind that you can't notice on the skin or immediately see when speaking to someone, but one created with just enough product to create an illusion.
Using a medium sized makeup brush, simply blend the shades in the face. If you only have the one brush, blend the highlight shade in first and then move to the darker shade. This means that you won't be mixing the both shades. Try to keep the product in the same place, gently focusing on blending the edges of the application so as to avoid a smudged look.
For more tips on how to use the contour palette, the Sculpt & Soften comes with a 34-page 'How To' Guide! This booklet caters to many different beauty looks and contour needs.
Shop Our Sculpt & Soften Palette Here:
https://jeccablac.com/products/sculpt-soften-palette
Tip 3: Adding Color To Eyes, Lips And Cheeks
Now you have the perfect base, it's time to add colour to your face. Ever since Jecca Blac began, one of our most popular makeup requests has always been to learn about how to do eye makeup and which colours work best.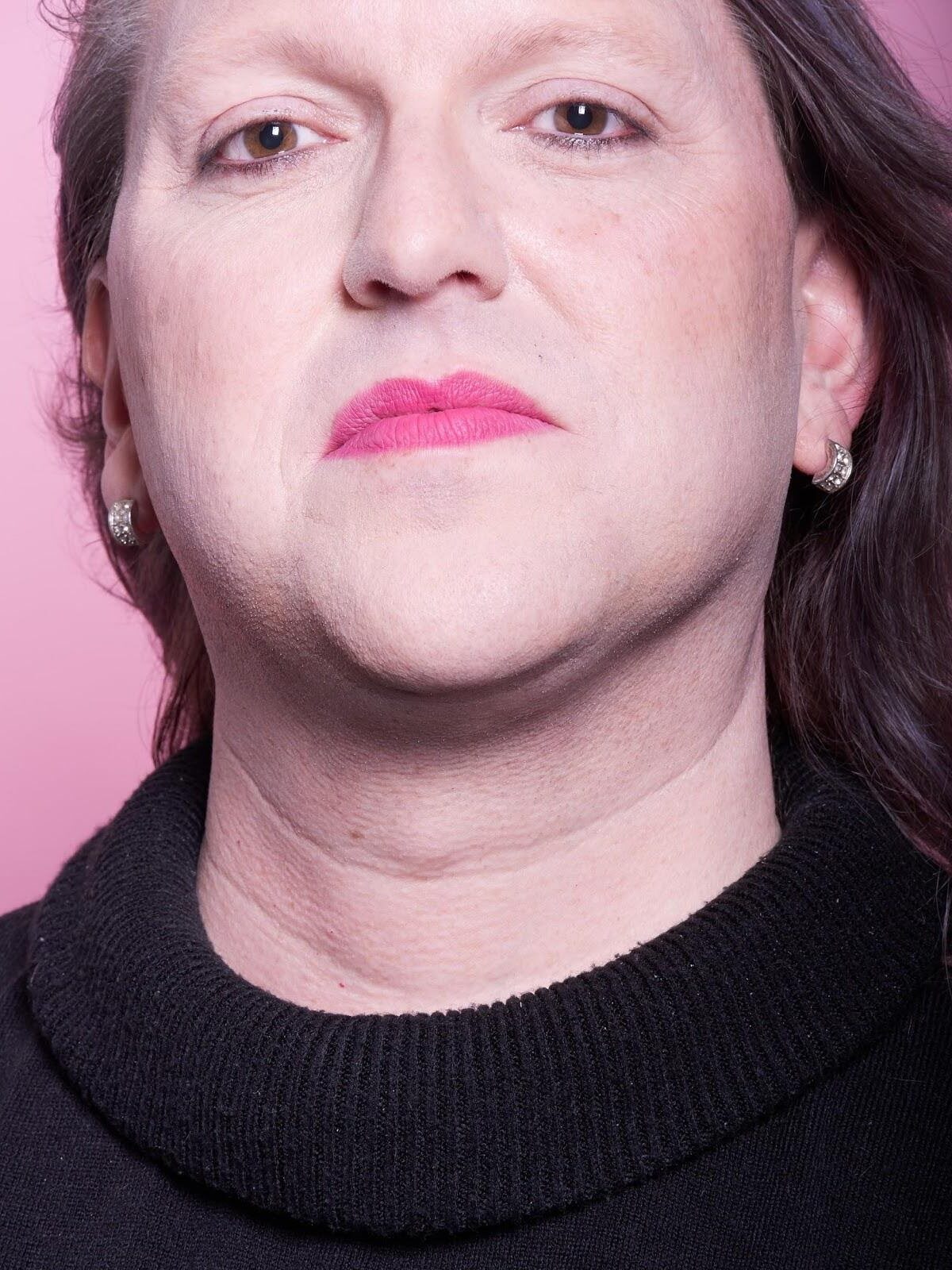 Step 1. Choosing the best shade for your eyes, cheeks and lips!
Although at Jecca Blac we believe there are no rules with makeup, when beginning to grow your makeup collection, we recommend trying to use light shade colours. Starting with lighter shades when beginning your makeup expression means that any mistakes are less likely to show up.
Choosing which colour to put on your eyelids can depend on your mood for the day, the clothes you wear, or the occasion. At Jecca Blac, we believe makeup wearers shouldn't feel limited to which products they can/can't use based on their skin tone or their age – we are all free to express ourselves with makeup as we wish. While it's certainly true that some eyeshadow shades make your own eye colour pop more than others, we always feel there's room to experiment!
Step 2. Complete your look by adding a pop of colour to eyes, lips and cheeks!
When beginning your journey with makeup, a common concern is finding the best way to apply colour to tie a look together, and which products are best for doing so. We made this step of your makeup routine simple by creating a range of cream based products: Play Pots – a super simple step when completing your makeup look by adding pigments to the eyes, cheeks and lips.
The cream pigment can be applied using your fingertips or a makeup brush. Simply tap the colour onto your eyelids as an eyeshadow, apply as a blush to your cheeks, or to your lips as a lip tint. Keep it simple by wearing one all over, or get creative by mixing and matching! Our Play Pots cater to all ages, skin types and skin tones.
My personal favourite shade is the Pink Pearl shade, I use this on my eyes, lips and cheeks every day for a subtle day look.
Shop Our Play Pot collection Here:
https://jeccablac.com/collections/play-pots
Below: The amazing Juno Dawson wearing Play Pots on eyes, lips and cheeks. Juno wears: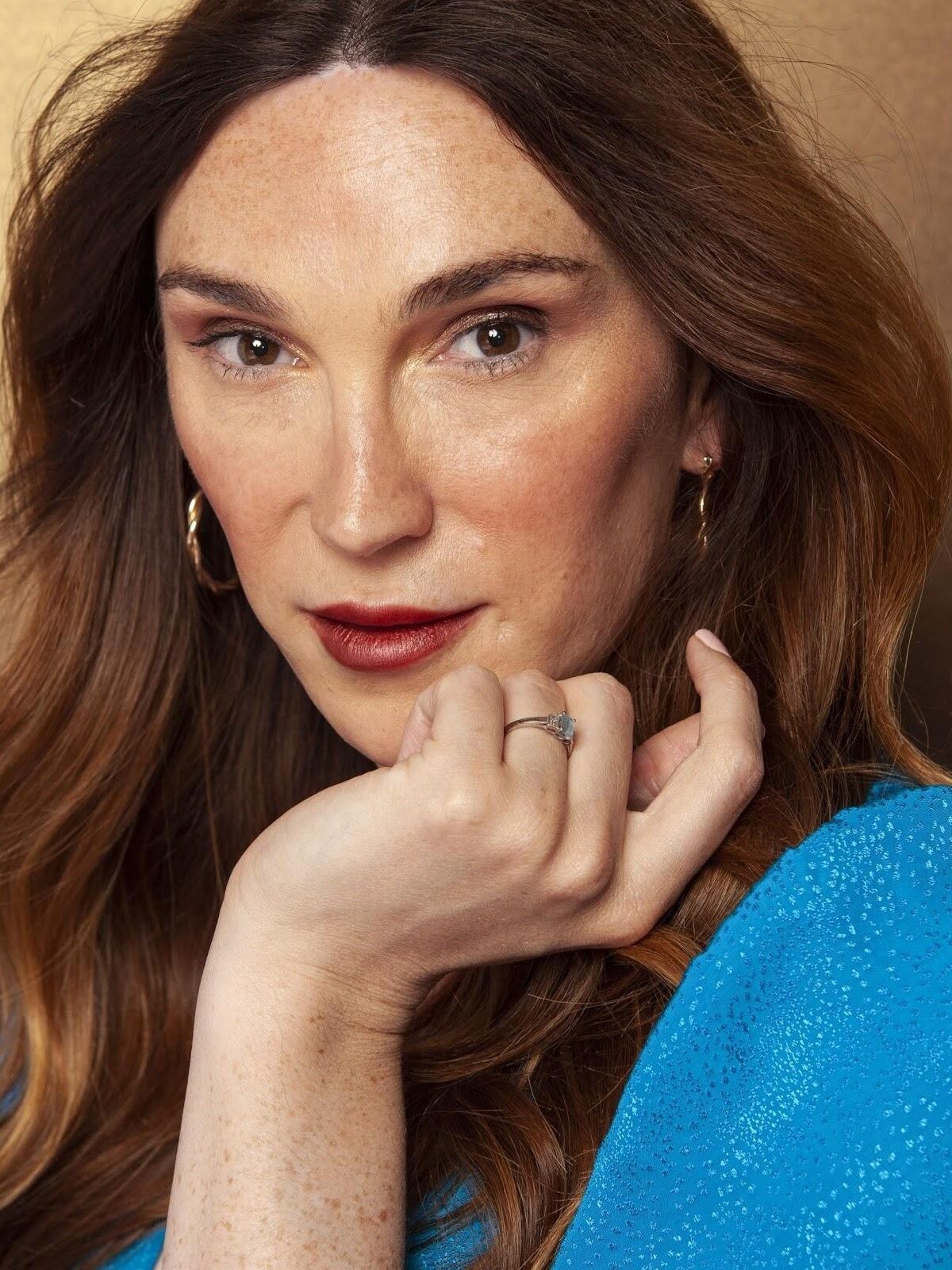 I hope you found this advice useful and enjoyed hearing more about Jecca Blac!
If you have any questions, feel free to email us at:
support@jeccablac.com
For more information on Jecca Blac, please visit:
www.jeccablac.com
Thank you!
Jecca Blac