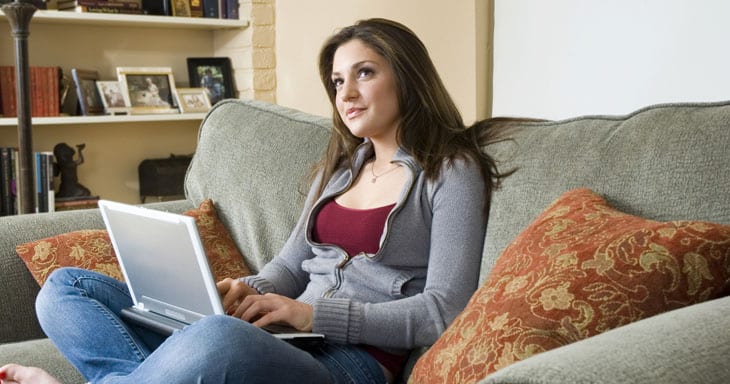 A trans woman never "decided" to become a girl
This post was last updated on .
# Some guy: "Hey your photos looks beautiful!"
# Some transsexual woman: "ahhhh thank you.. 🙂"
# Some guy: "I have a question, I hope you do not mind, so when did you decided to be girl?"
Oh,oh! That is a very common mistake men do when dating transsexuals online. I do not know if it has something to do with our advanced era, that people tend to forget considering people's emotions? I am also afraid to generalise men, that it is natural for them to be unable to read women's emotions, and I do not want to label them as insensitive. After all, there are those who are knowledgeable about transsexual women. Oh yeah right! Being knowledgeable, I guess that is where transsexual women miss the point. Some men aren't knowledgeable about trans women, even though they know they want to date a transsexual woman for a serious relationship. We, transsexual women, cannot just assume that men understand us right away. I believe we also need to be considerate of their innocence, after all, it is not bad to educate somebody we are dating about us, that is simply part of getting to know each other.
By simply saying that we never decided to become girls. But yes we decided to transition to become physically like a woman. Because we were trapped in the wrong body. And to present ourselves the way we feel, transitioning for most of us is a must! For some, it may be hard to explain, but I think that is just the best thing to do. By being open to somebody that we are dating, we do not need somebody to sensationalise our lives, and b****s**** documentaries saying false information about transsexual women. All we need to do is just be who we are. But of course there are limitations. I do not think that many of us are open to share about our operations with somebody that we just recently met or knew, right? Maybe for some it's okay.
But personally I am not that comfortable. A guy who is sincere about his intentions towards a transsexual woman would understand and respect our privacy. And having said that, I guess it is just right to be on a dating site where it is pretty explicit to include in our profiles if you are a non-op, post-op or pre-op transsexual women. With our very own transsexual dating site (mytranssexualdate.com), we believe this very helpful to avoid uncomfortable questions raised by men. But asking when did you decide to be a girl is not just right!
Because we have always been girls ever since! Since we were young, we know that there is something wrong. Because society tells us and labels us as men, based only on our genitalia. Thus we cannot blame men if they ask about our decision to become a girl. But I am telling you that it is not a decision, it is innate! It was our identity from the very beginning! We identify ourselves as girls! Our hearts, our minds and our souls have been and will forever be a woman! To make things even better and more comfortable of who we are, we need to transition to become the woman that we are!
Communication really helps to understand each other better. It avoids conflicts and misconceptions, and it would lead to a better relationship, either intimate or as friends. More men will be knowledgeable if we transsexual women will also take part of educating the men that we are dating with. Let us not be bitchy and try to conclude that men are all looking for transsexuals to fulfil their fantasy. Few of them are really serious about getting in a relationship. But men, I say this again. A transsexual woman never decided to become a girl, she has always been a girl!