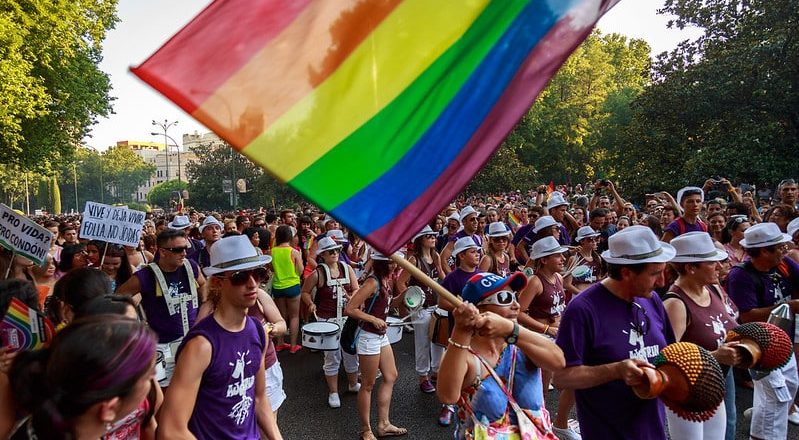 PRIDE MONTH : What you must Know
This post was last updated on .
The annual Pride Month is not just about partying on the streets. It's a movement that's encompassing the issues, struggles, needs, rights, and voice of people who belong in the LGBTQ community. Every human being deserves to live a full life without having to be subjected to oppression, discrimination, and violence.
In this guide, your questions regarding when's pride month celebrated, pride month calendar, what's pride month, what month is pride month, and more will be answered. If you are adamant in fighting for justice and equality, keep reading.
Origin of Pride Month
To know what pride month is exactly, you first must know its origin. Although movements fighting for gay rights have been apparent in as early as the 50's (stonewall riots), the birth of the annual pride month which is held every June, began in 1970 (Christopher Street Liberation Day).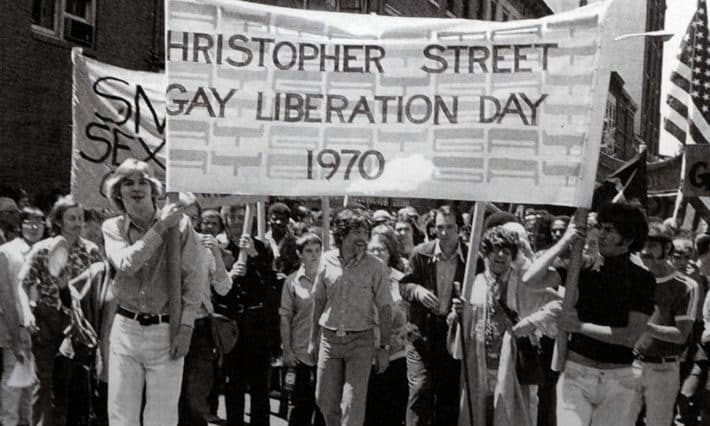 The key people who are also considered as founders of the pride month are bisexual activists Brenda Howard also known as the "Mother of Pride" and Robert A. Martin also known as Donny the Punk along with gay activist L. Craig Schoonmaker who were all instrumental in propagating the week-long activities and annual celebrations.
Pride Month Recognition
The first President to officially proclaim June as the "Gay & Lesbian Pride Month" was Bill Clinton (1999) followed by Barrack Obama (2009, LGBT Pride Month). Donald Trump also recognized the pride month and is the first republican president to do so, but he only did it through a tweet rather than an official proclamation.
What is Pride Month ?
LGBT pride or Gay Pride promotes the self-affirmation, equality, dignity, and increased visibility of lesbian, gay, bisexual, and transgender people. Pride, the opposite of shame and social stigma, is what most LGBT right movements are all about.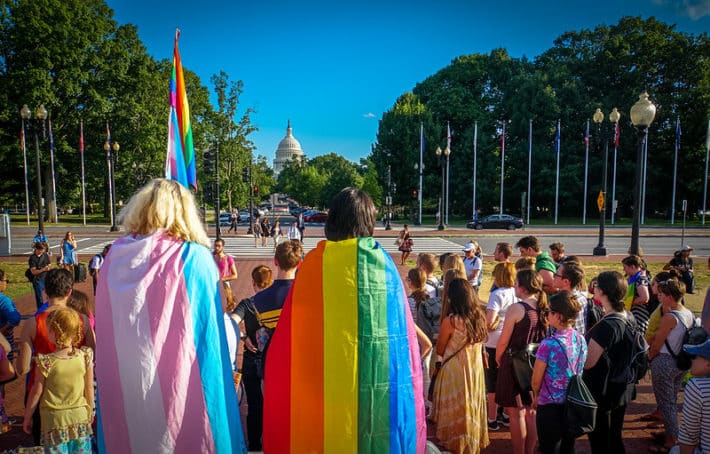 Pride is also used in other LGBT-themed organizations, foundations, institutes, periodicals, book titles, cable TV station, and library.
When is Pride Month Celebrated ?
Pride Month events happen every June in commemoration to the end of stonewall riots in June 1969. Although in other countries, Pride is celebrated on different dates, the official month that it's always celebrated in the United States in June.
Although the birth of Pride month is in the US, Brazil recorded the biggest pride march with an estimated 3.5 million attendees in Sao Paolo back in 2011.
Updated list of Pride Month Calendar.
What Happens in Pride Month?
Pride month is celebrated in many different ways. June is jampacked with different days of Pride events all over the world. In the US, pride month is celebrated on different dates in different cities.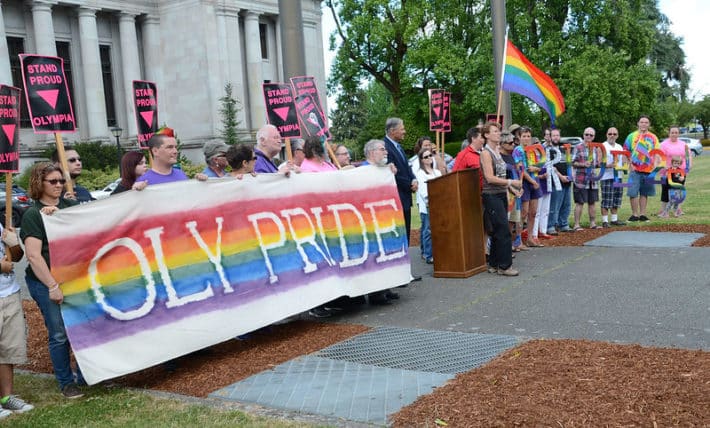 These events may involve street parties, public speaking, festivals, educational sessions, poetry reading, art exhibits, and more. The New York Pride Parade is recognized as one of the most well-known and largest pride parades in the US in which it also included a number of major celebrity attendees.
Notable Celebrities who Celebrate Pride March
Mindy Kaling, Miranda Lambert, Laura Linney, Lauren Morelli, Andy Cohen, Real Housewives cast members, Victoria Justice, Sir Richard Branson, Deborah Cox, Billy Porter, Ginger Minj, Margaret Cho, Kesha, Wendy Williams, Donatella Versace, Rockettes, POSE cast members, Neil Patrick Harris, Mel C. (Spice Girls), Madonna, Gigi Gorgeous, Lady Gaga, Lil' Kim, Rupaul's Drag Race cast members, Charli XCX, Anderson Cooper, Lizzo, Prince William, Ciara, Cara Delevigne, Nicky Hilton, Victoria Beckham, Dwayne Wade, Lisa Vanderpump, Demi Lovato, Meghan Trainor, Charlize Theron, Meghan Markle, Prince Harry, Lance Bass, Katy Perry, James Franco, Melissa Etheridge, Taylor Swift, Marlon Wayans, Senator Chuck Schumer, Hillary Clinton, Mariah Carey, Lilly Singh, and more.
Anti-Pride Marches
Although pride marches are held without negative intentions, there are still religious groups that celebrate their anti-pride and anti-gay parades. Just recently in the Philippines (2019), a group of religious people in Marikina city has disrupted the ongoing pride celebrations in an attempt to "convert" the people to "Love God and be Transformed".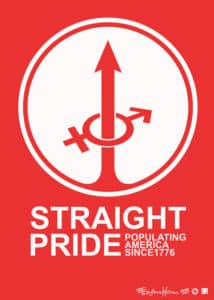 In other countries such as Canada, Brazil, Hungary, United States, and Finland, "straight pride" marches occurred in order to deliver a message opposing the original pride parades'.
Pride Month Safety Precautions
Pride celebrations are usually peaceful and fun. However, in Poland, a group of anti-pride people blocked the first pride march on the street in 2019 and hurled insulting words and threw water bottles on the police officers which forced the latter to use tear gas on them.
The march continued after the police's dispersal but if you're living in a country wherein LGBTQ marches are still grassroots, it's best to take safety precautions.
do not bring children with you ;
follow the police's orders ;
stay in a place wherein you can escape in an instance such as a riot occurs ;
bring lots of water to avoid dehydration ;
don't take your pets with you ;
don't drink alcohol ;
stand near an establishment wherein you can enter to rest from time to time ;
don't force yourself into a crowd if you have breathing problems ;
don't stay too long if you're not healthy enough to stay in a big crowd.
How to Celebrate Pride Month at Home or Work
If for some reason, you can't join the marches and festivities, you can always show your solidarity, allegiance, or support by celebrating Pride Month at the comfort of your own home or office.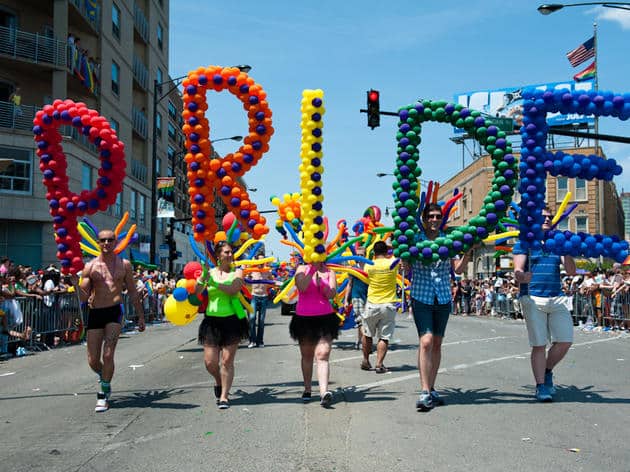 Organize a pride party. Just like how you host some of your parties, you can choose to go for a Pride theme. Ask the visitors to come in their Pride attires and give away handbooks or send out e-mails informing them of the current LGTBQ issues.
Establish yourself as an ally. If you're not a part of the LGBTQ community but you have full support, you can do so by posting something Pride-related in your social media accounts.
Fundraising. If you have great connections, one of the biggest things that you can do to support LGBTQ+ is to donate to the organizations that are dedicated to their causes.
Book Club reading. If you are already a member of a book club, you can suggest reading something that spreads awareness in relation to LGBTQ+ causes and issues.
Suggest work policy revisions. Should your company still isn't recognizing the rights of LGBTQ+ people, you can organize a company policy evaluation.
There are many reasons why an individual should be proud but there are no valid reasons to deny a group of people the equality that they deserve. If you want to witness a major change when it comes to your society's treatment towards people of the LGBTQ+ community, you have to be part of the annual pride month.
What are the other things that you do to celebrate Pride Month? Write your suggestions in the comments section below.