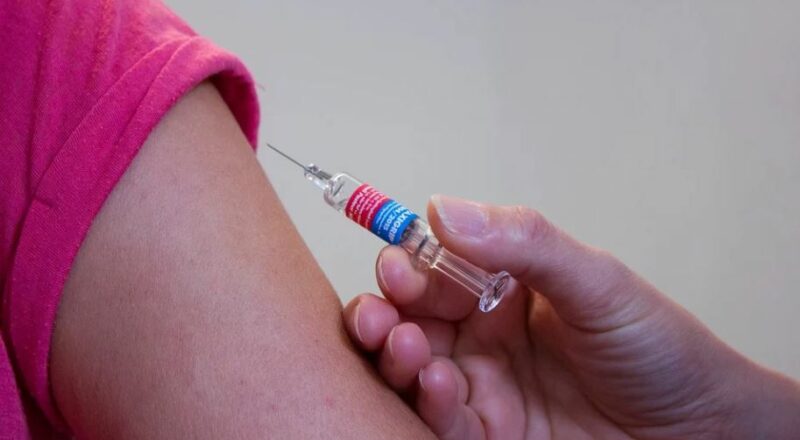 The First FDA Approved Injectable HIV Medication. Cabenuva
This post was last updated on .
2021 marks a year of continued suffering from the COVID-19 pandemic. But it also marks a great feat in AIDS research as the first FDA Approved Injectable HIV Medication was made available in the market the same year.
Before getting straight to the good news, let's have a refresher on why this medication is monumental and for you to have a better idea of how Cabenuva helps in treating HIV.
What Is HIV?
HIV or Human Immunodeficiency Virus attacks cells that are instrumental in fighting infection. This virus makes the infected person more vulnerable to various diseases and infections.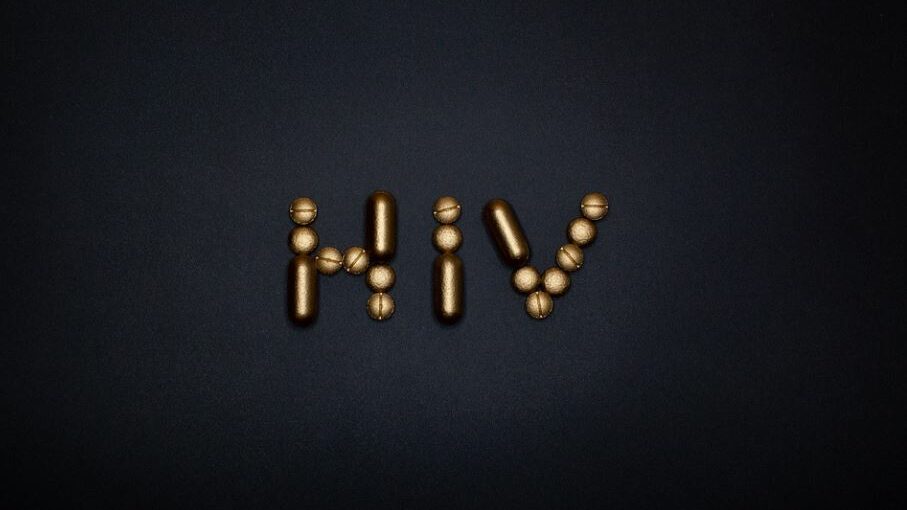 It also makes them physically weaker over time most especially if they do not get the proper treatment.
How It's Spread
It is spread from person to person by certain bodily fluids, and it most commonly happens during s*x without protection (making love without condoms or HIV medicine that prevents or treats HIV).
This is also the reason why the stigma about HIV became prominent in the 80s. But it's not only spread through intercourse or other s*xual activities, HIV can also be passed via sharing injection drug equipment (contaminated needles).
HIV Vs. AIDS
HIV and AIDS (Acquired Immunodeficiency Syndrome) are not the same thing. However, if HIV's not treated early or amply, it can lead to becoming AIDS.
AIDS is also known as the last stage of HIV infection. It happens when one's immune system is badly damaged and highly compromised because of the virus.
However, in the U.S., many HIV-positive people do not reach the stage of developing AIDS. Thanks to highly effective HIV medicine that halts the disease's progression.
To determine if a person has progressed to the level of having AIDS:
their CD4 cells must fall below 200 cells per cubic millimeter of blood (200 cells/mm3). For someone who has a healthy immune system, the numbers are between 500 and 1,600 cells/mm3
or
they develop one or more opportunistic infections no matter what their CD4 count is
The survival rate of a person infected with AIDS and is not taking medication is about 3 years.
How to Know if You're Infected with HIV
There's no other way to know but to get tested.
An HIV test is highly accessible. Even clinics and community health centers can help you. Treating HIV before it becomes AIDS will prolong and save your life.
Fear will only get you closer to what you don't want to happen if you let it take over you. If you are embarrassed and not ready to let others know, you may try using a self-test kit. These are usually free from health departments or community-based health organizations.
Common HIV Symptoms
Chills
Rashes
Night Sweats
Muscle Aches
Fatigue
Fever
Swollen Lymph Nodes
Sore Throat
Mouth Ulcers
But don't let these symptoms alarm you because you can have these without necessarily being infected. Just look out for the recurring occurrence of these most especially if you know that you've had unsafe contact. Added to that, many people don't experience these symptoms in the early stages of HIV.
AIDS Treatment History
Now that you have a better understanding of what HIV or AIDS is, it's time for you to trace the history of the treatments available before Cabenuva. Having this information will make it easier for you to grasp why Cabenuva is a groundbreaking medication.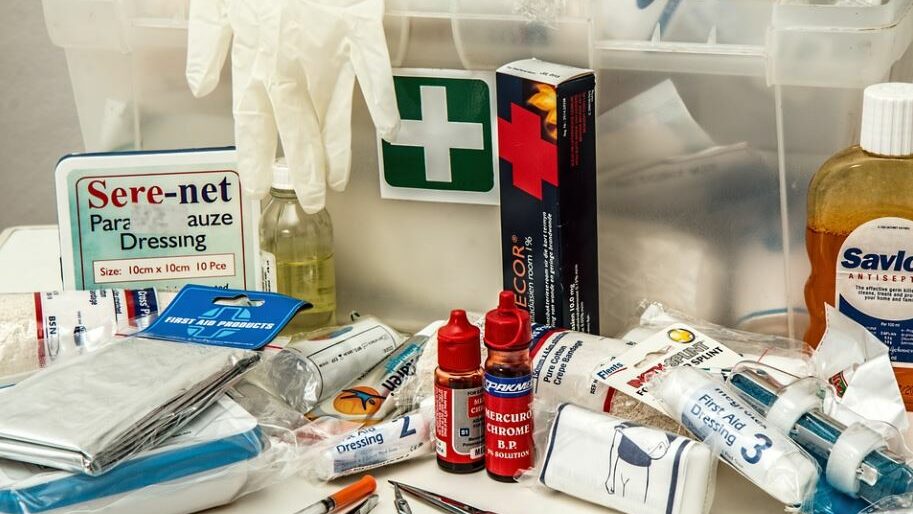 1987: Azidothymidine (AZT)
Also known as Zidovudine, is an antiretroviral medication for preventing and treating HIV/AIDS. It is usually paired with other antiretrovirals. It's also useful in preventing mother-to-child spread during birth or after an injury from a needlestick or exposure from other circumstances.
1995: Saquinavir
Sold under the famous brand names Fortovase and Invirase, just like the Azidothymidine, is an antiretroviral used with other medications to prevent or treat HIV/AIDS. These medications are usually lopinavir/ritonavir which helps in increasing the effects of the main drug. These are all taken orally.
1996: Combination Therapy (Highly Active Antiretroviral Therapy also known as HAART)
Managing HIV/AIDS usually requires combining multiple antiretroviral drugs to control the HIV infection. And HAART is a type of the mentioned medication regimen.
It includes three or more antiretroviral drugs. It's also sometimes called Antiretroviral Therapy (ART) or Combination Antiretroviral Therapy (CART). One of the most important ingredients of this regimen is the addition of different drugs that deal with inhibiting viral replication by various mechanisms. This makes the propagation of a virus with resistance to a single agent become inhibited by the action of two other agents.
1997: Combivir
It is a brand name that's also known as Lamivudine/Zidovudine. Unlike the former medications, it's a fixed-dose combination used to treat and prevent HIV/AIDS. Combivir is a regimen using two antiretroviral medications, lamivudine and zidovudine.
It's taken orally twice a day along with other antiretrovirals.
2012: PrEP
Unlike the former medications that required a cocktail of various antiretroviral drugs, PrEP or Pre-Exposure Prophylaxis) is a medicine used to prevent being infected with HIV. It's also not used to treat existing HIV-positive patients.
Studies show that it's highly effective for preventing HIV. Its efficacy rate is 99% when taken as prescribed for reducing the risk of being infected with HIV through s*x.
Not many people who inject drugs regularly have disclosed their status. Resulting in less information but studies say that it's at least 74% effective in preventing getting infected through the means of sharing needles.
Its efficacy is also affected if it's not used the way it's prescribed.
As of 2021: Medications Available
There are many other medications available. The list above only includes the most popular ones. Everything below is also approved by FDA. The information below was taken from Hiv.Info Nih.Gov
| Generic Name | Brand Name | Release Date |
| --- | --- | --- |
| Abacavir Sulfate, ABC | Ziagen | December 17, 1998 |
| Emtricitabine FTC | Emtriva | July 2, 2003 |
| Lamivudine | Epivir | November 17, 1995 |
| Tenofovir Disoproxil Fumarate | Viread | October 26, 2001 |
| Zidovudine | Retrovir | March 19, 1987 |
| Doravirine | Pifeltro | August 30, 2018 |
| Efavirenz | Sustiva | September 17, 1998 |
| Etravirine | Intelence | January 18, 2008 |
| Nevirapine | Viramune | June 21, 1996 |
| Rilpivirine | Viramune XR | March 25, 2011 |
| Atazanavir | Edurant | May 20, 2011 |
| Darunavir | Reyataz | June 20, 2003 |
| Fosamprenavir | Prezista | June 23, 2006 |
| Ritonavir | Lexiva | October 20, 2003 |
| Saquinavir | Norvir | March 1, 1996 |
| Tipranavir | Invirase | December 6, 1995 |
| Enfuvirtide | Aptivus | June 22, 2005 |
| Maraviroc | Fuzeon | March 13, 2003 |
| Cabotegravir | Vocabria | January 22, 2021 |
| Dolutegravir | Tivicay | August 13, 2013 |
| Raltegravir | Isintress | October 12, 2007 |
| Fostemsavir | Rukobia | July 2, 2020 |
| Ibalizumab-iuyk | Trogarzo | March 6, 2018 |
| Cobicistat | Tybost | September 24, 2014 |
| Abacavir and Lamivudine | Epzicom | August 2, 2004 |
| Abacavir, Dolutegravir, and Lamivudine | Triumeq | August 22, 2014 |
| Abacavir, Lamivudine, and Zidovudine | Trizivir | November 14, 2000 |
| Atazanavir and Cobicistat | Evotaz | January 29, 2015 |
| Bictegravir, Emtricitabine, and Tenofovir Alafenamide | Biktarvy | February 7, 2018 |
| Cabotegravir and Rilpivirine | Cabenuva | January 22, 2021 |
| Darunavir and Cobicistat | Prezcobix | January 29, 2015 |
| Darunavir, Cobicistat, Cmtricitabine, and Tenofovir Alafenamide | Symtuza | July 17, 2018 |
| Dolutegravir and Lamivudine | Dovato | April 8, 2019 |
| Dolutegravir and Rilpivirine | Juluca | November 21, 2017 |
| Doravirine, Lamivudine, and Tenofovir Disoproxil Fumarate | Delstrigo | August 30, 2018 |
| Efavirenz, Emtricitabine, and Tenofovir Disoproxil Fumarate | Atripla | July 12, 2006 |
| Efavirenz, Lamivudine, and Tenofovir Disoproxil Fumarate | Symfi Lo | March 22, 2018 |
| Elvitegravir, Cobicistat, Emtricitabine, and Tenofovir Alafenamide | Stribilid | August 27, 2012 |
| Elvitegravir, Cobicistat, Emtricitabine, and Tenofovir Disoproxil Fumarate | Odefsey | March 1, 2016 |
| Emtricitabine, Rilpivirine, and Tenofovir Alafenamide | Complera | August 10, 2011 |
| Emtricitabine and Tenofovir Alafenamide | Descovy | April 4, 2016 |
| Lamivudine and Tenofovir Disoproxil Fumarate | Truvada | August 2, 2004 |
| Lamivudine and Zidovudine | Combivir | September 27, 1997 |
| Lopinavir and Ritonavir | Kaletra | September 15, 2000 |
Cabenuva: The Injectable HIV Medication
January 2021 marks an important breakthrough in HIV medication. FDA approved the use of Cabotegravir/Rilpivirine (Cabenuva) early this year. For a long time, HIV/AIDS is treated orally, and missing a dose can be fatal because such medication deals with antibodies.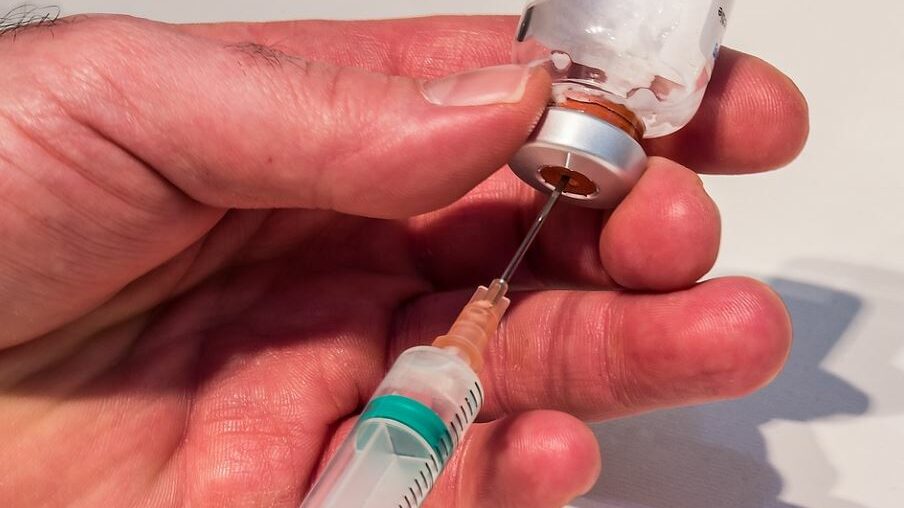 What is this treatment?
HIV is considered a pandemic and Cabenuva makes it easier for people to access. Because it's a long-term treatment, it's highly beneficial in ending the pandemic. Before, patients were undergoing the HIV regimen by taking pills daily to keep HIV levels down.
Now, the anxiety of not missing a dose will be lessened for people who are victims of the deadly illness.
Who is concerned?
Everyone who has intercourse and others who partake in other forms of activities that are at risk for infection is involved.
Clinical Trial
Suzi Stewart, 62 years old, who has been living with HIV since 2006, shared her experience with Cabenuva to Healthline. She shared her dismay with the traditional HIV daily treatment regimen. She has been taking one pill a day for about 15 years.
She added that taking the pills constantly reminded her of her HIV status. Cabenuva for her is a relief and is why she signed up for its clinical trial.
"I cried when I had to wait to get on it [the trial], I was so tired of taking that pill, it was like a party when I could go in and get my injection," Stewart told Healthline. "It really felt like a party. I was finally off that pill."
How is it taken?
A Cabenuva treatment uses two injectable medications: Cabotegavir developed by ViiV Healthcare and Rilpivirine from Janssen.
How Often Should it be Taken?
They are administered intramuscularly every month. This turns the usual 365-day treatment a year undergone by patients to just 12 days. The only thing that's a hassle would be the monthly visit to a healthcare professional. But this outweighs the need of taking something daily.
ATLAS-2M's study showed the potential of just administering Cabenuva every 2 months as it was still effective in reducing the number of HIV.
What makes it Better than Traditional Treatment?
According to Dr. David Wohl, a professor of medicine at the University of North Carolina Institute of Global Health and Infectious Diseases in Chapel Hill, Cabenuva offers a major leap in how HIV is treated.
He told Healthline
"What's very unique about HIV, which is different than taking a pill for your diabetes, is that unfortunately, there is stigma that has been tagged to living with HIV,"
Wohl said.
"Some of that stigma is external — some people don't want other people to see their pills in their medicine cabinet, or in their purse or backpack."
Where and When is Cabenuva available?
It has been approved by drug regulators in the United States, European Union, and Canada. But this doesn't mean that it's already available in clinics or hospitals already.
The National Institute for Health and Care Excellence (NICE) of England is yet to make a decision later this year.
Furthermore, the brand name for injectable Cabotegravir is Vocabria and the name of the injectable Rilpivirine is Rekambys in Europe. But in North America, the two drugs are packaged together, Cabenuva.
Reimbursements and other factors must still be finished before we get to see Cabenuva in clinics near you.
Is Cabenuva safe?
Cabenuva conducted two trials and both scored no serious cases for concern regarding a person's safety. The most common side effects were pain at the injection site and minor irritations which are also the common side effects of most injectable drugs.
HIV is treatable and as the years go by, breakthroughs like Cabenuva are made. It's time to stop the stigma and face reality. Getting tested is very important and sharing correct information is vital in saving lives.
Did you learn anything from this guide, please share it with your friends, family, and loved ones. Also share it on your timeline to spread the word!