The Scandalous and Brave Mary Jones
There are many iconic transgender people in the modern era but this iconicity traces back further to the 1800s. Yes, where social media wasn't alive and the term transgender didn't exist. The word transgender was coined not until the year 1965.
Today, you're going to discover the life of Mary Jones, one of the most controversial transgender women who existed in the world. Along with her seemingly difficult life was the bravery that she had to draw out to survive as a trans person in the trying times of the 1800s.
Her Childhood and Background
Mary Jones was born Peter Sewally on December 12, 1803 in the city that never sleeps, New York. She was of African American descent and there are not many accounts of her upbringing and education.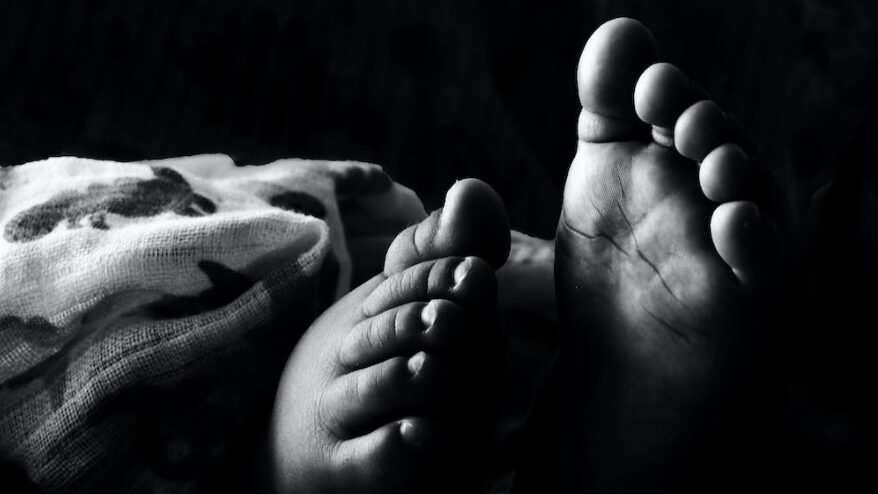 Up to this day, some people argue if she was a crossdresser or a trans woman but albeit the discourse, she's considered one of the most influential trans women of the 1800s.
However, before the pivotal moment of her life which was her trial, she was known to be a prostitute. But not only a common one as her ingenuity in using prosthetic female genitalia was part of her modus operandi.
The Scandalous Night
On one fateful Tuesday evening on June 11, 1836, Robert Halsem met Mary Jones. He was a Caucasian master mason who picked her up on Bleecker Street. It was around ten in the evening when he agreed to join her for a tour of pleasure.
He described Mary as someone dressed elegantly with perfect style—donned in white earrings with hair ornamented with a gilt comb. Mary, who also went by the names Miss June, Eliza Smith, and Miss Ophelia, took her to an alley on Greene Street which was famous at that time for prostitution.
Halsem shared further details about their encounter with The Herald. Along with the lascivious act that they performed, her arms were wrapped around his shoulder. After satiating his desire, he had a conversation with her and then went home—only to discover that he had lost his wallet containing $99.
Finding Mary Jones
He went back to the place and found a wallet of a man that contained a bank order for $200. He looked for its owner, whom denied ownership of the wallet at first, but soon admitted that he did lose his wallet the previous evening.
The day after, Halsem sought the help of Constable Bowyer, who took action the evening of the same day. Bowyer found a lady whose looks were described by Halsem on the same street and struck up a conversation with her.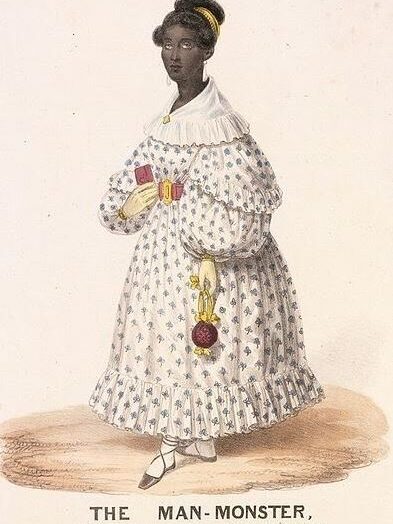 Mary thought that she would be able to perform her pickpocketing with Bowyer just like clockwork. But little did she know, meeting him became the most pivotal moment of her life.
He arrested him as soon as she started getting affectionate. During their tussle, she drew two wallets from her bosom and threw them on the ground. One of which was Halsem's.
Discovering Mary Jones' Gender Identity
In the prison, Bowyer inspected her body. According to The Sun, he said,
for the first time discovered that he [Mary Jones] was a man.
He also added that before seeing her genitalia, she had no clues that she wasn't born female.
According to Bowyer, what Jones had between her legs
had been fitted with a piece of cow [skin] pierced and opened like a woman's womb [female genitalia], held up by a girdle.
The Trial of Mary Jones
She was charged with grand larceny on June 16, five days after meeting Haslem. The charges were made due to her stealing his wallet and money. During that time, certain sexual acts were illegal, but he wasn't tried for it as neither of them performed anal intercourse.
During Jones' trial, The Sun shared that she was
neatly dressed in female attire, and his head covered with a female wig.
Among her apparition, the trial was also filled with other spectacles.
The Sun added that
seated behind the prisoner's box, snatched the flowing wig from the head of the prisoner—excited a tremendous roar of laughter throughout the room.
The Herald also shared that her trial was,
the greatest merriment in the court, and his Honor the Recorder, the sedate grave Recorder laughed till he cried.
All due to the novel presence of a black man who crossdressed.
The Testimony of Mary Jones
While the trial was a circus, Mary was serious about her defense and answers. When she was asked about her place of birth, business, age, and more, she answered,
I will be thirty three Years of age on the 12th day of December next, was born in this City, and get a living by Cooking, Waiting &c and live No. 108 Greene St.
When asked about his name, the legal transcript of the case cited that she said,
Peter Sewally–I am a man.
However, there was more to the questions that painted clarity about her gender identity. When she was asked about the reason for her cross-dressing, she shared,
I have been in the practice of waiting upon Girls of ill fame and made up their Beds and received the Company at the door and received the money for Rooms &c and they induced me to dress in Women's Clothes—saying I looked so much better in them.
Moreover, it wasn't only her who was doing the same as she added,
and I have always attended parties among the people of my own Colour dressed in this way — and in New Orleans, I always dressed in this way.
Verdict and Legacy
Mary Jones didn't only live a life of selling her body and pickpocketing. She was also part of the military. When she was asked about Haslem's wallet, she denied the allegation. She said that she has never met him nor laid eyes upon him.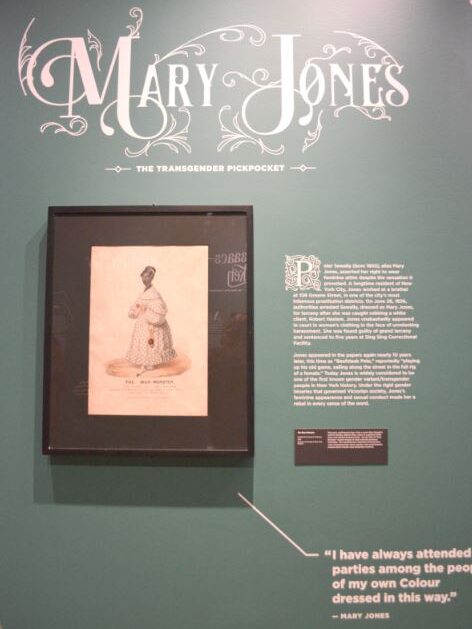 The jury found her guilty and she was sentenced to five years in state prison. Around a week after her famous trial, a lithograph of her was published in New York City. It was of her drawn in a non-harmful way, in a white dress, but with the caption "The Man-Monster; Peter Sewally, alias Mary Jones".
She was also dubbed Beefsteak Pete in 1846 by the New York Herald—referring to her as a notorious black rascal, who dresses in female attire and parades about the street.
Amidst the backlash that she received, she is now known as one of the earliest transgender persons in American history.