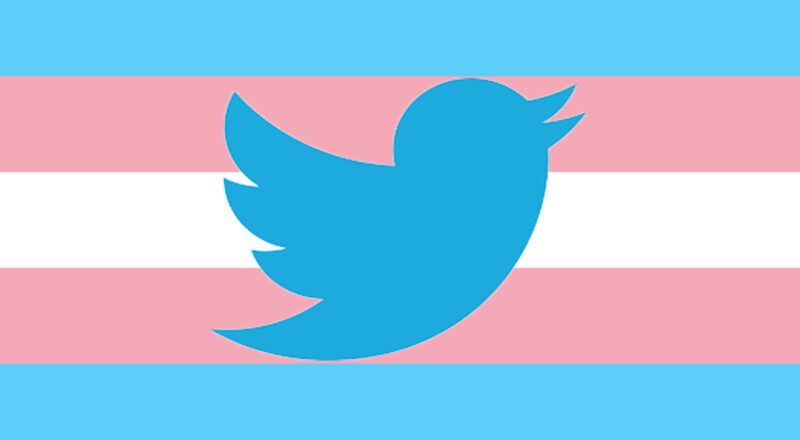 Follow these Transgender Twitter profiles
This post was last updated on .
Twitter is one of the biggest social media platforms available on the internet. The instant publishing of content and the severity of how people use it are enough reasons as to why many trans influencers have Twitter accounts.
We've gathered Twitter transgender profiles that you should follow today. Please know that this list isn't final. Feel free to add your favorites on the comments section below.
Furthermore, we've only included the accounts that are still actively posting as of today, June 02, 2022. We didn't include accounts that have not posted anything within the week.
The Trevor Project @TrevorProject
This is one of the most important Transgender Twitter profiles that you must follow. Unlike most accounts, this really focuses on the issues that trans individuals face daily.
The Trevor Project is a health organization dedicated to preventing suicide and helping LGBTQIA+ youth possess better mental health. But apart from their main goal, they're also very active in sharing latest news about transgender issues.
GLAAD @glaad
Many celebrities have talked about or have been involved with GLAAD. It's an organization that aims in accelerating acceptance for LGBTQ people. Founded in 1985, founded by Vito Russo, Lauren Hinds, and Jewelle Gomez, it has been promoting understanding, acceptance, and equality successfully.
With the help of its connections in the entertainment industry, its reach is quite helpful to get the voices of LGBTQIA+ individuals heard.
The Advocate @TheAdvocateMag
From two big and successful institutions to one that has been spreading LGBTQ+ news since 1967, The Advocate Magazine. What makes this Transgender Twitter profile more engaging is that most of the news they share is written in-house and is not just retweets from other sources.
This is crucial when one is looking for veritable resources of LGBTQIA+ news. Please do not confuse this account with a newspaper company named The Advocate based in Louisiana.
Trans News @TransPositive
With the abundance of bad news that encompass the life of trans people, one should learn how to look into the silver lining that positive news still exist for trans people.
If you are looking for a trans news source with a twist, with content that is 100% trans positive news, follow @transpositive
True to what they wrote in their profile description, their latest retweet states,
The new course will focus on 'affirming and inclusive' LGBTQ+ health and cover the history of LGBTQ+ health, endemic physical and mental health issues, and significant laws and policies that govern care for LGBTQ+ people.
taken from the Marsha P. Johnson Institute.
TransFamily Support Services @transfamilysos
The accounts above are more focused on individuals but the TransFamily Support Services offers their help to trans people and their families.
According to their description, their support team provides:
Guidance
Support
Advocacy
Coaching & Services
for transgender, nonbinary, and gender-nonconforming youth & their families.
What makes their organization different from the rest is that they offer Family Engagement Sessions (FES). These are sessions held in the comfort, privacy, and convenience of one's home or via Zoom for clients outside Southern California.
These sessions aim to provide the needed education and resources for everyone to be prepared in navigating the journey of a trans individual and most importantly, to understand and accept the trans child.
These sessions have open communication with the youth and family members as they progress through their transition.
Mermaids @Mermaids_Gender
Your Transgender Twitter profiles list will be incomplete without following Mermaids. This NGO supporting trans and gender diverse kids in the UK has been up since 1995. Today, they're still active with their advocacy and they're also coming up with fundraisers to perform more actionable aid.
In their latest tweet, they've tackled the issue of banning conversion therapy. It wrote,
On this #PlatinumJubilee, listen queen @river_medway and write to your MP to make sure they show up to the Westminster Hall debate on June 13 and to stand up for a trans inclusive ban on conversion "therapy".
One of their most important programs is their Student Support 18 – 25 chat line. All LGBTQIA+ individuals who belong to the age bracket and are students use this chat room to share support, make friends, and obtain better mental health through genuine connections, advice, and friendships.
LGBT Foundation @LGBTfdn
Albeit not solely a Twitter transgender profile, it provides a wider scope of LGBTQIA+ news and content based in the UK. Just recently, they posted
We've already done some great work with our Equality pledge to ban conversion therapy in Greater Manchester, now it's your turn to take action and help us keep up the momentum. Join the LGBTQ+ Equality Panel!
They're quite active in not only spreading awareness, but they're also doing many ways such as creating gatherings, meetups, and actionable events to amplify the voices of everyone facing injustice in the rainbow community.
Every Transgender @everytransgendr
The account is quite interesting because it confessed itself as a bot. You may be asking why you should follow a bot? Well, why not? This account tweets many adjectives that encompass the lives of different trans individuals. Because it's advantageous in churning out short messages hourly, it helps spread awareness in a more rapid pace.
Some of the sample tweets that it has published are:
Transgender elected
Newer transgender
Transgender plastics
Actively transgender
Explicitly transgender and more
TRANSitioning @lgbtpr0
A lot of the transgender Twitter accounts that we've shared are either ran by institutions and NGOs. But if you're more into something that can provide relatability and will most likely interact with your tweets, you should follow @lgbtpr0.
Their account was originally @LBTBIZ, which was focused on advocating LGBTQIA+ professionals. Although their account still talks about that advocacy, it's also discussing the LGBTQIA+ individuals in the military.
It's also quite active in retweeting the latest and crucial news from other sources that pertains to LGBTQIA+ persons in business or in the military.
Transgender Legal Defense & Education Fund @TLDEF
Education is the main key in pulling people out of poverty, inequality, and discrimination. But education alone cannot bring justice. This is why legal defense must be accessible to trans people who are highly susceptible to hate crimes and violence.
Currently, TLDEF focuses on three projects:
Impact Litigation
Trans Health Project and
Name Change Project
Its Twitter account's main goal is to spread awareness but it's also used to encourage individuals to join their missions.
One of their latest tweets cited
The worst elements of intolerance, homophobia, biphobia and transphobia from 30 years ago are being repackaged to win elections in 2022. This is a coordinated attack on our diverse, beautiful communities. On #IDAHOT2022 we call on you to join with us in saying "not again."
National Center for Transgender Equality @TransEquality
Equality is the main goal that humanity must achieve and the National Center for Transgender Equality are one of the main cornerstones to make it happen. The National Center for Transgender Equality is the USA's leading social justice advocacy organization winning lifesaving change for transgender people.
It has over 120k followers and a lot of them are influential people. Just recently, they shared
This Pride Month, people of faith across the country are supporting the LGBTQ+ community with #Faith4Pride. Check these affirming congregations, churches, and temples to find a virtual event or one near you!
Added to that, they also offer career opportunities for trans individuals. The National Center for Transgender Equality affirmatively values diversity and seeks to hire and retain staff that reflects the diversity of our communities.
Along with these opportunities are benefits such as:
Health Care
Retirement
Pre-tax benefits
Paid time off
Comp time
Dr. Gabrielle M.W. Bychowski @Transliterature
Dr. Gabrielle M.W. Bychowski, also known for her Twitter handle @Transliterature is a transgender woman who holds a PhD in Literature. On her feed, she shares various topics about transgenderism along with trans issues.
Her account is a gold mine for knowledge as she works full-time in Case Western Reserve University's faculty. She's also a scholar of:
Feminist
Disability
Transgender
and Medieval & Critical Race studies
We sincerely hope that this guide helped you find the resources you need to be well-informed about transgender issues. If we missed any that you follow, kindly write the Twitter handles and a brief description about their accounts on the comments section below.