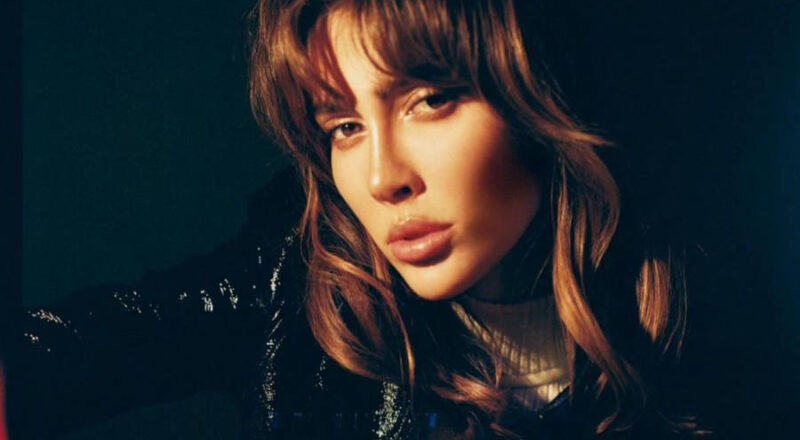 Follow these Transgender Women on Instagram
This post was last updated on .
There's no doubt that transgender women are taking over the world by storm. And one of the domains that they flourish in is Instagram. If you've been searching for transgender Instagram profiles, you should keep reading.
Please know that this was not created to say that the trans Instagram profiles we'll be sharing are the only ones worth following. We update this list from time to time so if we fail to include your favorite influencer, feel free to write their handles in the comments section below.
Laverne Cox
She's one of the hottest trans actresses in Hollywood. It shouldn't come as a surprise as to why she's first on the list because she's been appearing on hit after hit TV shows with her latest achievement of being one of the main casts in the phenomenal Netflix TV series Inventing Anna.
The reason why we're encouraging you to follow her is that not only is she beautiful, successful, and popular, but she's adamant about using her voice in sharing trans people's woes with the world.
Her success isn't only fueled by her own interests. She's sharing her platform to uplift the image of trans people, especially trans youth. We recommend following her if you're someone who's passionate about making your dreams come true. Ler Laverne serve as your daily inspiration and remind you that in this life, nothing is impossible.
Currently, she has over 5 million followers. Her profile hashtag is #TransIsBeautiful and her username is @lavernecox
Gigi Gorgeous
She's one of the pioneer transgender social media influencers. Before becoming a transgender IG influencer, she was highly popular on youtube. She used to make a lot of makeup tutorials and perfume review videos. Basically, this babe was all about beauty.
However, apart from giving stunning visuals, she also shares a lot about her love life. It seems like she's in a very healthy relationship with her spouse, Nats Getty, and we're recommending you follow her if you're wanting to get married someday.
Although her accounts are not solely about relationships, you'll still learn a thing or two from her random posts about her married life. You may follow Gigi through her Instagram handle @gigigorgeous
Janet Mock
Are you looking for a #BossBabe to inspire you? How about hitting the follow button on Janet Mock's Instagram? She's not only all about the high life, this socialite has worked very hard to be where she is today.
Writer, director, best-selling author, producer, CEO, and trustee at the Brooklyn Museum. These are just some of the many titles that this lady possesses. Apart from her appearances, she posts a lot about art, fashion, and #BlackLivesMatter on her feed.
Should you want to know more about her and not only glimpses of her life via @janetmock on Instagram, but you may also read her bestselling books Redefining Realness and Surpassing Certainty.
Nicole Maines
Who wouldn't know about the breakout star of the DC Comics universe Nicole Maines? She played the first openly transgender superhero on TV, Nia Nal AKA Dreamer on Supergirl.
She's having the time of her life, playing iconic roles in the film industry. What's amazing about her is not only is her role as a superhero present in fiction. She's translating her powers into the real world by spreading the message of trans visibility.
Her account is still growing, at over 300k followers. Don't forget to be part of making it more than a million by following @nicoeamaines.
Dominique Jackson
Some people regard her as stealing the show (Pose) because her presence is too iconic. And we cannot deny the fact that she's truly a showstopper, hence, we're recommending her to you.
She's not only a gorgeous glamazon, but she's also a model and one of the most iconic actresses of our time. When she played the role of Elektra in FX's hit TV series Pose, opportunities flooded her way.
Miss Jackson is not only passionate about her craft in the film industry, but she's also present in many transgender events, celebrations, and discussions. There's also a rumor that she's going to play Storm in the next Marvel movie so if you want the tea about it, follow her on Instagram via @dominiquet.a.r.jackson
Teddy Quinlivan
Are you the type of person who's into high fashion? If you're a transgender woman aspiring to be a model and you're not following @teddy_quinlivan, you're missing out!
She's not only a model, she's a TOP MODEL. She has walked for Chanel, Prada, Louis Vuitton, and more! They say that models don't work hard and are only getting ahead in life by using their looks. But that's not the case.
Many people are blessed with physical beauty but don't know how to work it like a pro. It's time to strut your stuff and conquer the runway with the help of your supermodel mentor (even only via Instagram).
Oh, we almost forgot to mention, she's also a superfan of the series S*x and the City. That alone screams that she's our gal!
Sarah McBride
Wanting to make a change is good. But doing something about it is even better. Sarah McBride, the first openly trans senator in the USA, is using her position and power to make the lives of trans people better.
If you're part of the trans community, you should definitely follow her via @sarahebcbride
Her account is always updated with the laws, bills, and anything that has to do with making the USA a more inclusive country. If you want to help make a change, you should provide support to the people who are positioned strategically in making it happen.
Furthermore, you may also send her account a message about your suggestions, woes, and your struggles as a trans person.
Kim Petras
For music lovers and trans individuals dreaming of working in the music industry, follow Kim Petras. She's the first openly transgender individual who achieved a Top 1 Hit on the US Billboard Hot 100 with her song with Sam Smith titled Body Shop.
She's setting the tone of the new generation's music along with other artists. Following her will give you inspiration on what kind of music people of today are listening to.
Moreover, she's also into fashion. You can follow her via @kimpetras
Again, this Instagram transgender women profiles list is not an end-all-be-all list. This is just a fragment of thousands of other amazing transgender women on Instagram. If we fail to include your favorites, join the conversation by suggesting their handles in the comments section below.