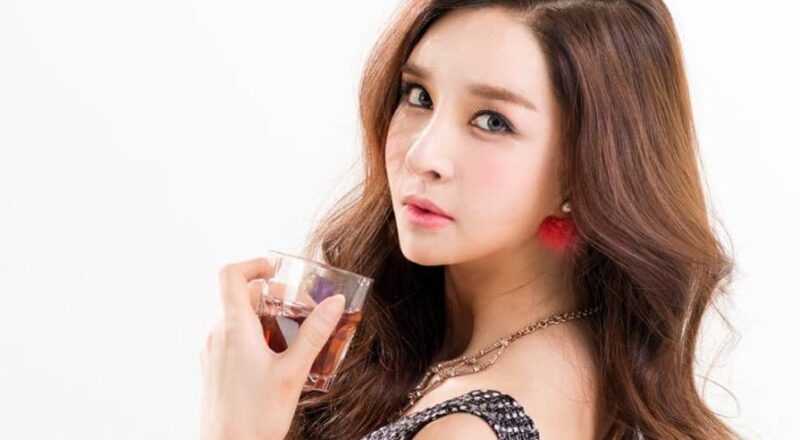 Harisu, First Transgender K-pop Star
The Korean wave started popping out of the stereos of East Asia and Southeast Asia in the early 2000s. Now, they're taking over the world and many of K-pop Stars and their hits are presently heard in the west amidst the language barrier. The catchy tunes, energetic beats, and amazing visuals are all instrumental in creating Korean domination.
But did you know that in its early stages, there's one transgender woman who tried her luck and is now a prominent name in the Korean entertainment industry? Yes, her name is Harisu, and today, we're going to talk about her polarizing career as the first transgender K-pop star.
The Humble Beginnings of Harisu
Harisu or Lee Kyung-eun was born on February 1975 in Seongnam, South Korea. She was raised with four other children and she knew that she female at an early age. She shared that when she was little, she loved playing with dolls. Her family and friends from school were aware of her femininity and they would often say that she looked and acted like a girl.
Education
When she was a teenager, she had a relationship with a boy and that experience convinced her to undergo gender reassignment surgery. Harisu graduated from Naksaeng High School which was an all-boys school. In her teens, she was already undergoing HRT (hormone replacement therapy).
South Korea is known for requiring young men to serve in the military. She was exempted from doing so as she got rejected on the basis of "mental illness". After graduating high school, she studied in Japan to be a hairstylist.
Transition
Harisu went through other surgeries apart from her gender reassignment surgery to achieve the feminine look that she desired.
Breast augmentation surgery
Rhinoplasty
Hip enlargement
were the ones that she shared and were all performed in Japan and Korea.
Career
She lived in Japan for several years. While she had a short stint as a hairstylist, her work as a nightclub singer in Japan was the catalyst to how she was discovered. One night while she was working, an agent from a talent agency offered her a job.
Soon after, she started modeling.
The Birth of Harisu
Her name was derived from the English phrase Hot Issue. It was given to her by her management company TTM Entertainment when she signed with them in 2000 in South Korea.
TV Commercials and Big Break
She created buzz TTM Entertainment. The company was ready to withdraw in a situation if the feedback were to become negative.
The ad concept highlighted Harisu's beauty with the camera zooming in shortly, showing the audience her seductive swallowing that emphasized her adam's apple. Harisu's adam's apple wasn't prominent and they had to digitally alter her neck to achieve the surprising trope.
Luckily for Harisu and the company, the majority of South Koreans liked it. It opened a new conversation and awakened their eyes to a new breed of beauty. The media was quick to encroach on her and she was often dubbed as "more beautiful than a real woman".
When she was asked as to why she decided to come out as opposed to keeping her identity as a secret, she said
I don't want to face people dishonestly. I won't be able to hide it after all. It's better to make it clear from the start.
Harisu the Actress
After the media frenzy and sensation, KBS created a documentary focused on her. It discussed her childhood, familial relationships, and life as a transgender entertainer.
In 2021, the same year she made buzz, she was included in the cast of the South Korean film Yellow Hair 2. The film's story is about a trans woman on the run after the death of a convenience store owner. When asked about why she did the project, she said,
I wanted to break the stereotype of transsexuals — the demureness and extreme weakness with which they are often portrayed.
Harisu the Singer
She didn't only participate in the movie as an actress. She also contributed by singing on the film's soundtrack. After her successful film debut, she published her autobiography and then quickly moved on to the music industry.
Harisu's first music video wasn't of her own song. She was featured Turbo's (a popular K-pop group) music video of their hit song History as the object of desire and leading lady.
Harisu Kpop Star
After her fun experience, she discovered her real passion in the entertainment industry, singing pop. Her first album Temptation peaked at number 32 on the MIAK (Music Industry Association of Korea). It featured techno-pop and slow ballads.
In October 2002, she released her sophomore album Liar which became her highest-ranked album in the music charts. It peaked at number 23 in its first month. It features high-energy dance beats that were huge in the early 2000s.
Leaving TTM Entertainment and Entering the Taiwanese Entertainment Industry
In 2003, she decided to leave TTM Entertainment, her management company in South Korea. The company didn't allow her to use the name Harisu as they had the trademark for it. After a lengthy court battle, Harisu won. She then released her 3rd album Foxy Lady, which was geared towards hip-hop and R&B.
Although it didn't make the top 50 of the Korean charts, she was happy to do it. She shared
now I am on my own, and showing my true colors, doing exactly the kind of music that I've always wanted.
After being typecast in South Korea, she decided to move to Taiwan. She got her first Taiwanese gig through a drama called Hi! Honey with costars Eli Shih and Pace Wu.
Her biggest break in Taiwan was when she modeled for sanitary napkins which garnered her a talent fee of Taiwanese money equivalent to 100 million won. She then rerecorded her songs from her album Foxy lady in mandarin and released them in China and Taiwan.
Other Music Releases
Apart from China and Taiwan, she also released her music in Malaysia, cementing the Harisu Kpop Star brand on the international stage. Her last album was called Summer and it was released on July 25, 2006.
Here's the list of her studio albums:
Temptation (Released on September 22, 2001)
Liar (Released on October 28, 2002)
Foxy Lady (Released on February 2, 2004)
Harisu (Released on January 24, 2006)
Summer (Released on July 25, 2006)
Did you enjoy reading about the first transgender singer and k-pop star in South Korea? If you did, kindly share this information with your friends and family.