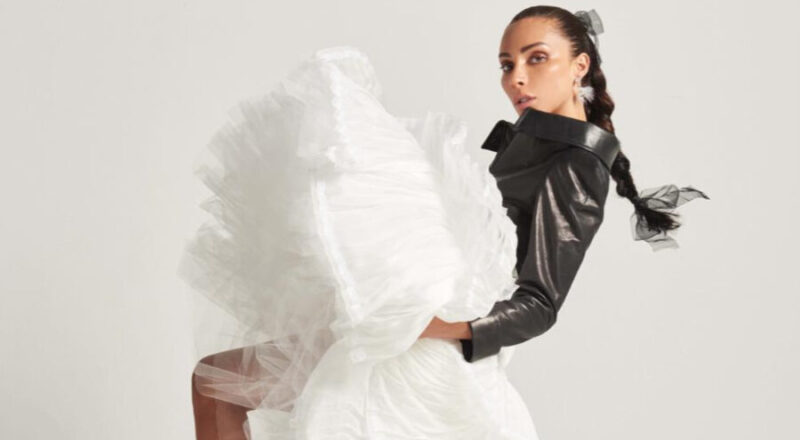 Most wonderful Transgender Models
This post was last updated on .
Modeling used to be an industry whereby transgender people weren't given the opportunity to tread—or walk. Well, after all, when modeling is mentioned, runway comes into mind. But we digress. Today, we're not going to be talking about the oppression and exclusivity of the best.
We've created this guide to celebrate the most wonderful transgender models in the world. If you're into fashion or an aspiring transgender supermodel, keep reading. Or… if you're just into extraordinarily beautiful women, you're most welcome.
Isis King
Let's start with a trailblazer who helped popularize the dream of some transgender women becoming runway models, Isis King. She rose to fame when Tyra Banks noticed her from the background of one of the contestant's photos. Tyra, who was a supermodel and a veteran in the industry, was keen on knowing who has modeling material and who has not.
And that's when she discovered Isis King. Miss King had great exposure and a lot of support from the LGBTQ community when she became the first transgender contestant in the hit TV reality show America's Next Top Model. But her journey wasn't easy, not because she didn't win the coveted crown, but from being discriminated against.
Some of the other models excluded her from bonding moments and friendship groups because of her gender identity. But sadly for them, Isis has stood tall and is now the most relevant contestant from her batch on ANTM.
Teddy Quinlivan
Anyone who's into high-end cosmetics and fashion would know Teddy Quinlivan. After all, she's the first transgender model face of Chanel. In 2015, Louis Vuitton's creative director Nicolas Ghesquiere discovered her. She started as a male runway model.
While she was experiencing a lot of success from male modeling, she decided to transition. Luckily for her, the decision she made didn't affect her career negatively. She became more popular as a female model and has worked with many luxury brands.
Some of her collaborations include no less than the greats such as Dior, Louis Vuitton, Jeremy Scott, Jason Wu, Carolina Herrera, and Yves Saint Laurent. According to models.com, she's one of their Top 50 models.
Valentina Sampaio
When people are asked who their favorite model is, they immediately think of names from Victoria's Secret. Women, most especially men, even without being adept with fashion, can at least name two Victoria's Secret angels. Valentina is not only a transgender model, she's a Victoria's Secret model!
Moreover, her beauty didn't only translate well into pop culture. Thanks to her androgynous siren-like allure, she became the first transgender woman to ever be on the cover of Vogue magazine. Added to that, this Brazillian babe is also Sport's Illustrated magazine's first transgender model.
Although she wasn't as popular in the high-fashion industry as Teddy Quinlivan, she's making a name as a rightful bombshell.
Anjali Lama
The Nepalese beauty broke into the fashion scene—all thanks to her stunning gaze and modelesque facial structure. What's amazing about her career is that she was able to break into Bollywood. Unlike in the US, India is not as open when it comes to letting transgender women be the stars in the entertainment industry.
Lakme, the biggest cosmetics brand in the Indian Diaspora, allowed her to walk for their fashion week, making Anjali the first-ever transgender woman to strut their runway. But that's not the end-all-be-all for her career as she's currently trying her luck in the international scene.
Patricia Araujo
Whenever the discussion about the most beautiful transgender women arises, Patricia Araujo never fails to make the list. Her feminine and innocent beauty, partnered with her banging body, are all too captivating to ignore. She's the type who would walk into the room and immediately stop people in their tracks.
However, her life was tragic and was not as gleaming as her looks. She grew up in a middle-class family in Rio de Janeiro, Brazil. Her brother wanted to kick her out of their house after she confessed to being a transgender woman to her parents. She was also expelled from school because she kissed a male classmate.
When she was fifteen years old, she married a man in Sau Paolo twenty years her senior. Because the relationship didn't work out, she came back to Rio de Janeiro to finish high school. Shortly after, she explored the adult industry.
She rose to fame when she became one of the hottest transgender women adult stars. Men who were into trans adult websites often had her flicks in their collection. Because of her beauty, she made it to Rio Fashion Week as a model apart from her other endorsements. She also appeared on TV but sadly succumbed to an illness on July 6, 2019, at the young age of 37.
Andreja Pejic
She started in the fashion industry as a male model. The Australian stunner of Bosnian descent was discovered while working at McDonald's at the tender age of 17.
Just like Teddy Quinlivan, she is one of the hottest transgender models in the high-fashion world. She has worked with no less than Jean-Paul Gaultier, Marc Jacobs, and more. She also became the cover girl of L'Officiel, GQ, Elle, Mare Claire, Harper's Bazaar, Numero, and more.
She was ranked 18 on Models.com Top 50 Models list. She also appeared in Vogue and Allure magazine's editorials. A true trailblazer, she was the first openly transgender model to be profiled by Vogue. Andreja also dabbled in the movie industry when she debuted in a film called The Girl in the Spider's Web.
Jenna Talackova
She is dubbed as one of the most controversial transgender models in the world. She made buzz when she sought legal action against the Miss Canada Universe beauty pageant for not allowing her to join because she's a trans woman. Because of this, Miss Universe opened their doors to transgender beauty queens who aspire to be Miss Universe.
Jenna also joined Miss International Queen before subsequently being allowed to join Miss Universe Canada. Although not winning either crown, she won the hearts of many transgender people. She rose to fame from the media frenzy and was associated with Donald Trump for allowing transgender women to compete in Miss Universe.
Currently, she is a print model and an ambassador for many brands. Her ads for Lionesse cosmetics appear around the globe. She also dabbled into the world of entertainment by appearing on various TV shows including the Netflix hit Brave New Girls.
Ines Rau
When it comes to the discussion of hotness, Ines Rau always comes at the top of the list. It's not hard to understand why as she's French Playboy's first transgender model. This is all thanks to her delicate and seductive features.
She was born in Paris and is of Algerian descent. A true-blue itgirl, she has been in the party scene of Ibiza since she was a teen. Because of her partying days, she was able to create many connections—David Guetta being one of them.
Her big break came when she was invited to pose nude with male supermodel Tyson Beckford for OOB, a French luxury magazine. Shortly after that stint, Playboy contacted her.
Currently, she's still active in the modeling industry—appearing for campaigns of Balmain and Vogue Italia. She has also worked for Barneys New York, Alexis Bittar, and Nicole Miller.
Valentijn de Hingh
Let's round up this list with the gorgeous Valentijn de Hingh. Unlike most transgender models who started their careers in the fashion industry, she was first spotted on TV. She was one of the contestants in the Dutch version of America's hit show Survivor.
Because of her classic Dutch beauty and striking features, IMG models signed her. She is the company's first-ever transgender model. She has walked the runways of Maison Martin, Comme des Garcons, Margiela, and other world-renowned brands.
Leyna Bloom
Leyna Bloom is a trailblazing transgender model who has made significant strides in the fashion industry. Born in 1993, she began her modeling career in 2014 and has since become an influential figure, challenging societal norms and advocating for greater representation for trans people of color.
She has been featured in major fashion campaigns, including H&M, Levi's, and Calvin Klein, and has graced the covers of several publications, including Vogue India and Teen Vogue.
Bloom has also made history as the first trans woman of color to star in a feature film at the Cannes Film Festival. In 2019, she starred in the movie "Port Authority" which premiered at Cannes and received critical acclaim. The film, directed by Danielle Lessovitz, follows the relationship between a young cisgender man and a trans woman of color in New York City.
To stay updated on Leyna Bloom's work and advocacy, you can follow her on social media. Her Instagram handle is @leynabloom, where she regularly shares stunning photos and updates on her career. She also uses her platform to promote body positivity and self-love, inspiring her followers to embrace their true selves and live their best lives.
Did we miss any of your favorite transgender models? Kindly join the conversation and comment their names below. Share this to spread awareness.