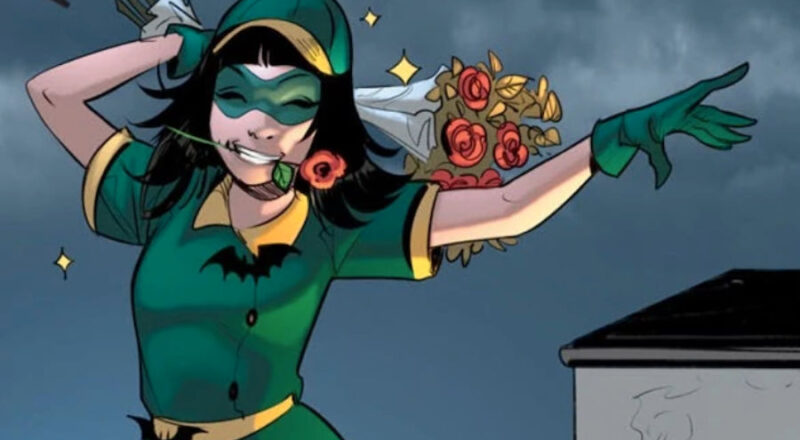 Transgender Superheroes You Must Know
This post was last updated on .
Transgender representation in films is vital. But it doesn't necessarily mean that all kinds of representation are helpful in improving the image that trans people have to most people.
In a world where a lot of trans individuals are educated and are excelling in their chosen professions, mainstream media still chooses to tell stories about how sad it is to be a trans person.
Today, we're going to introduce you to inspirational trans characters in film and television. Not only are they worthy of looking up to, but they possess superhuman powers that can save the world. Grab your pen and paper because this will be an awesome watchlist!
Dreamer AKA Nia Nal
Who would've thought that DC Comics will come up with a trans woman superhero? Nia Nal, also known by her code name Dreamer, is a superhero from Supergirl's Arrowverse TV series. She was popularized by Nicole Maine's portrayal in the hit television show Supergirl.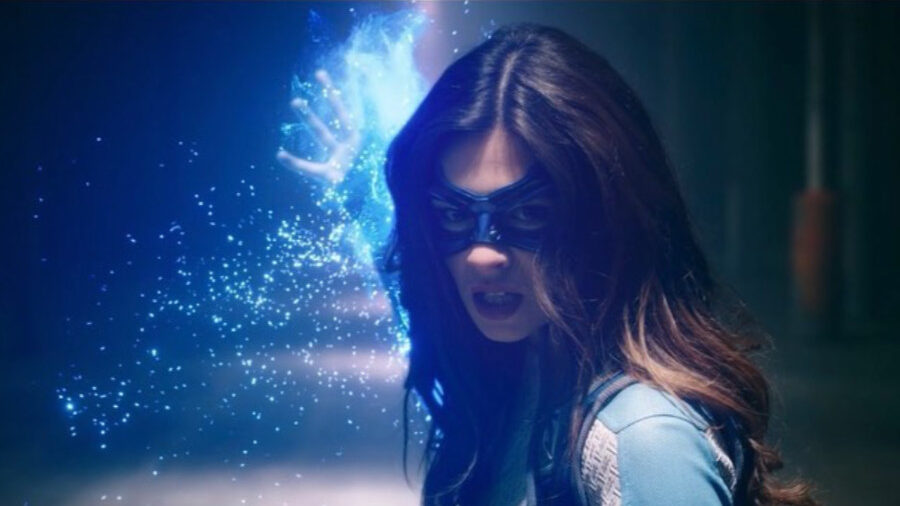 She debuted in the episode "American Alien" which can be seen in the show's fourth season. What makes her extra special is that she's the first transgender superhero to appear on television.
Power and Character
A studious woman with a degree in international relations from Georgetown University, Nia is also a political speechwriter in Washington, D.C. There, she worked for the White House Press Secretary, Cat Grant, under the administration of President Olivia Marsdin.
She was sent to National City to be taken under the wing of Catco Worldwide Media employee Kara Danvers to study the ways of reporting. At that time, there was increasing anti-alien hatred in the United States. Nia then reveals reveals herself to be transgender and convinced Catco CEO James Olsen to write an editorial against this hatred. Nia and Kara later interviewed a healer alien, Amadei, to counter the anti-alien hate.
Afterwards, Kara and James discovered that Nia has narcolepsy. She then woke up suddenly from a dream involving the alien-hating Ben Lockwood. When Kara visited her, Nia revealed that she is an alien from the planet Naltor, and some women of this race develop the power of precognition, hence her name, Dreamer.
Apart from precognition, she can also perform astral projection.
Creator and Conceptualization
The executive producer of the show, Greg Berlanti, was the one who conceptualized and suggested the addition of the character. In one of his interviews, he said
We don't have an active trans character across the shows–And so I still feel behind the times every day on that issue.
Zsazsa Zaturnnah AKA Ada, Didi, or Adrian
Although not traditionally labeled as a transgender superhero, we've included her because when her character was developed, resources to study transgenderism weren't readily available. However, from how the story was told, the heroine points out to be a trans woman who hasn't transitioned physically yet but is already living her life according to how a traditional woman is perceived to be.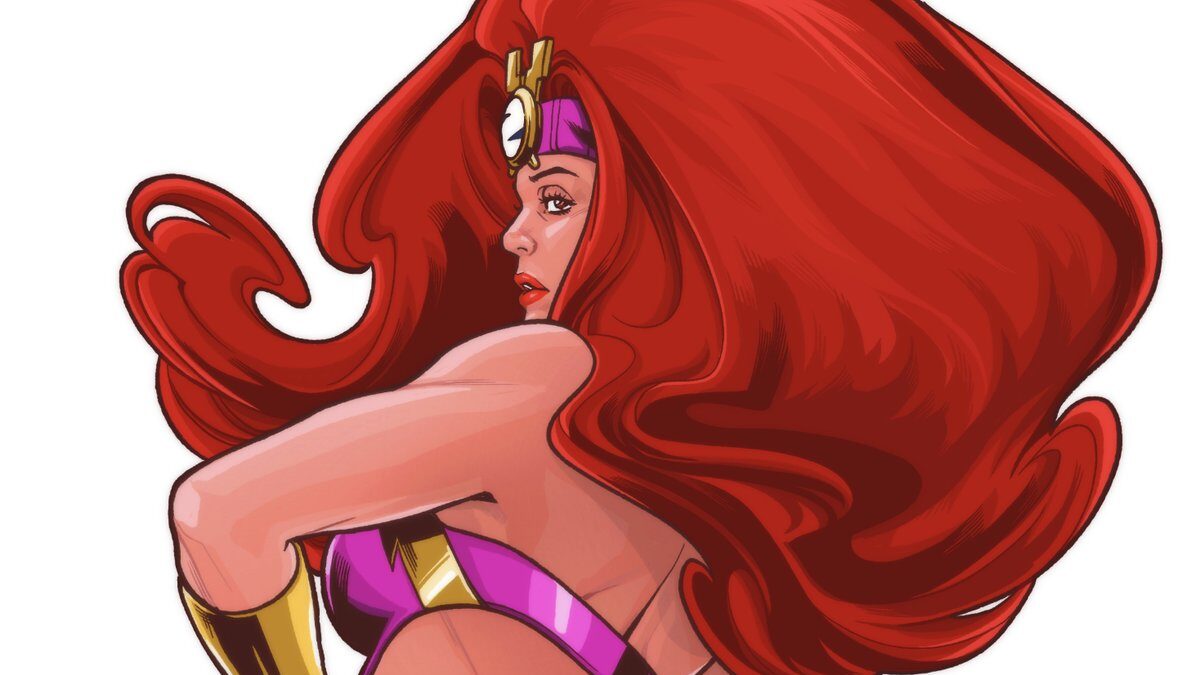 Even the name of the main character goes by the name Ada, which is also a traditionally female name. She's possibly the first transgender hero who appeared as a lead character in movies, or if not, at least the first transgender hero who appeared as a lead character in the Philippines.
Power and Character
Adrian, an effeminate gay man who's an owner of a beauty salon in a small town, goes by the name Ada and Didi. He lived a simple life up until he received a spiky melon-sized stone, which changed his world 180 degrees. Whenever he ingests the magical stone, he transforms into a voluptuous red-haired superheroine named Zsazsa Zaturnnah.
Zsazsa has a long list of powers. Apart from her seductive beauty, she also possesses:
Invulnerability
Super Strength
Super Agility
and Indestructible Chest
While her consciousness remains after the transformation, her hair styling and cutting skills are compromised.
Creator and Conceptualization
Carlo Vergara, created the character to pay homage to Mars Ravelo's Darna. Darna is the most popular Filipino superhero in print, films, and TV. Although Vergara expressed that he did not create the character to push any agenda, the heroine sparked a lot of different studies about LGBTQIA+ and gender.
Some of these studies resulted in works such as:
Darna to Zsazsa Zaturnnah: Desire and Fantasy : Essays on Literature and Popular Culture by Soledad S. Reyes
Carlo Vergara's Zsazsa Zaturnnah and the Tradition of Subversion in Philippine Komiks by Eleanor Sarah Reposar
Subverting Zsazsa Zaturnnah: A Critical Analysis on the Gender Representations on Carlo Vergara's Ang Kagila-Gilalas Na Pakikipagsapalaran Ni Zsazsa Zaturnnah by David R. Corpuz
and more
Alysia Yeoh
She hasn't appeared as a superhero in any films or TV yet but she's set to make her movie debut with HBO very soon. She will be played by actress Ivory Aquino. Although she's not a lead character and her powers aren't permanent, she's one of the most well-known trans characters in DC comics.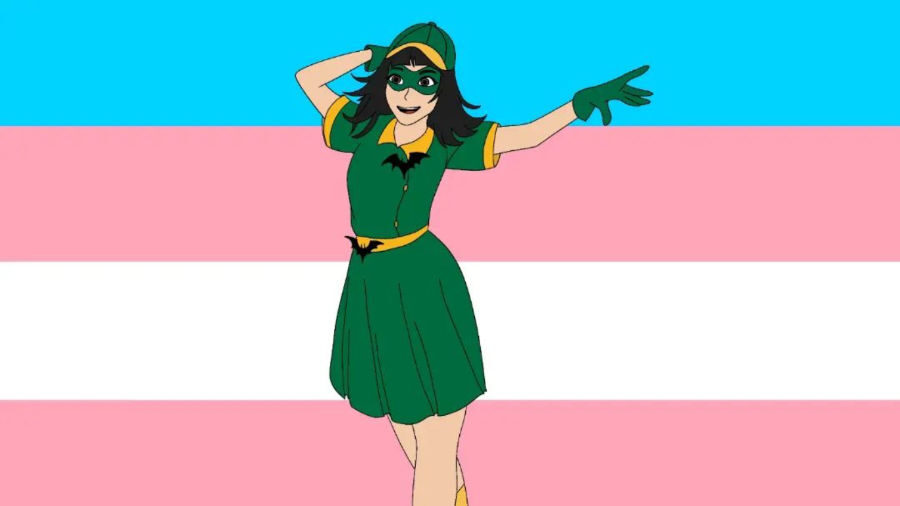 Power and Character
Alysia appeared in the Batgirl series as Batgirl's roommate. She works as a bartender and is married to Jo Munoz, whom she met through political activism. Alysia is of Singaporean descent.
She first met Batgirl AKA Barbara Gordon (her secret identity) when the latter moved to her apartment after leaving their father's home. Alysia's introductory conversations with Barbara included her daily activities, such as painting by day and bartending by night. She also shared that someday, she'd like to be a professional chef.
Alysia's powers, according to the creator, would've cane from wearing Batgirl's batsuit from being injured in a fight with Nightfall. She was also said to supposedly be permanently replacing Batgirl. However, this concept failed to come to fruition but there are rumors that in her debut, she will discover her secret powers and abilities.
Creator and Conceptualization
Her character was written by Gail Simon and drawn by Ardian Syaf. Not much is said in interviews by the creators but she has also appeared in one of DC's DC Comics Bombshells.
In it, she appears during an alternate historical version of World War II. She was one of the dancers in Gotham's Little Singapore District. She then joins the League of Batgirls with the help of Kathy Duquesne and partakes in their groups' adventures.
We hope that you enjoyed reading this list. This is just the beginning of many more transgender superheroes to come. Did we miss any of your favorites? Comment your suggestions and we'll include them when we update this article.
Shela Sexton AKA Escapade
Marvel is known to be progressive when it comes to the creation of its superheroes. And Escapade is a welcome addition to the plentiful transgender and nonbinary superheroes on their roster.
Power And Character
Escapade is not only a unique superhero because of her gender identity. Her power is not something to be messed with as she can switch with anything or anyone at a certain amount of time.
For example, if she watches a concert, she can switch identities with the performer for a given period. Another exciting about Shela's character is that she has a companion, a turtle that can fly—which got its flight capability from being genetically engineered.
Creator and Conceptualization
She made her debut on June 2022 in Marvel's Voices: Pride #1 comic book. Five people collaborated to create her. Ro Stein and Ted Brandt, the highly acclaimed artist duo. Her story was written by Charlie Jane Anders, a Lambda Literary award-winning author. And she was colored by superstar colorist Tamra Bonvillain.
Sera
In the vast and diverse universe of Marvel, Sera stands as a shining beacon of representation and empowerment. As the only non-shapeshifting active transgender character in the Marvel universe, Sera's story unfolds with depth and authenticity, breaking free from the confines of traditional tropes.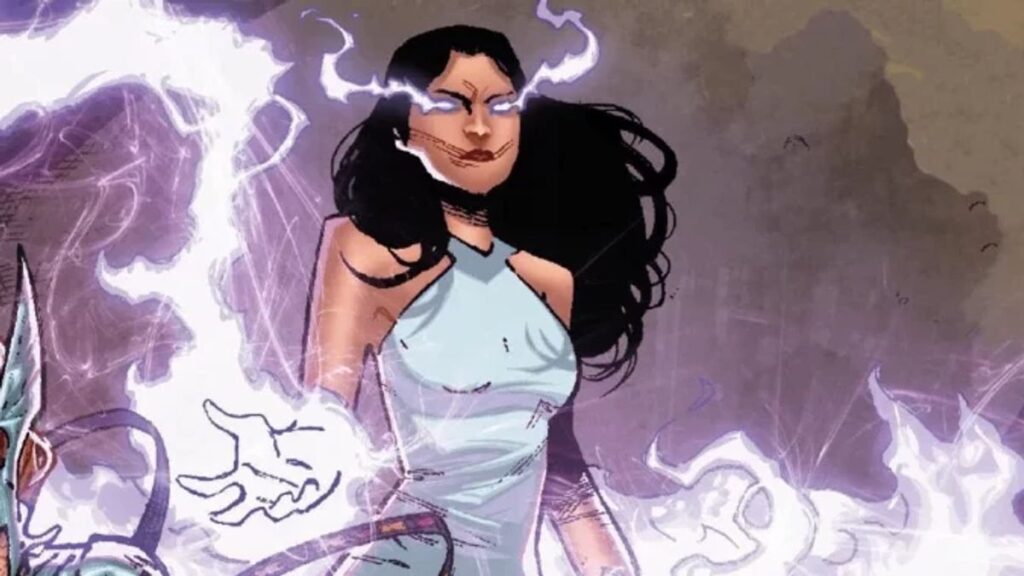 Power and Character
Assigned the role of an Anchorite, Sera always knew her true identity as an Angel woman, and her journey to embrace her authentic self is both triumphant and inspiring.
Supported by the love and companionship of Angela, her soon-to-be lover, Sera embarks on a courageous path to self-discovery.
Creator and Conceptualization
While her journey has seen its share of challenges, Sera's narrative refrains from falling into the trap of portraying transgender characters as tragic figures. Instead, Marvel presents her story with care and sensitivity, emphasizing her resilience and strength of character.
An essential aspect of Sera's representation lies in her body image, a departure from the stereotypical portrayals often seen in comic books. Marvel artists have varied in their interpretations, but generally, Sera is depicted as a curvier figure, deviating from the conventional representations of female characters.
This refreshing approach promotes body positivity and inclusivity, reminding readers that diversity is to be celebrated and that there is no singular way to define beauty or femininity.