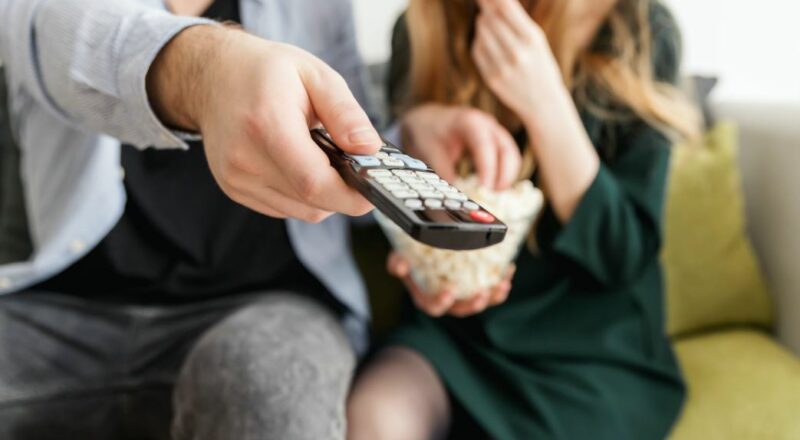 Top transgender movies to watch
This post was last updated on .
I'm not an expert when it comes to critiquing movies. I often write about trans dating. However, I'm going to share with you some transgender movies that feature trans people and why you should watch them.
Let it be known that you can watch whatever genre of movie you like and I'm not trying to put us, transwomen, in a box. Grab your popcorn, turn on your torrent program (just kidding!), and enjoy!
All About My Mother
This movie is centered on Manuela, a nurse from Argentina who oversees donor organ transplants in a hospital in Madrid. She's also a single mom to Esteban who's a teen with dreams of becoming a writer.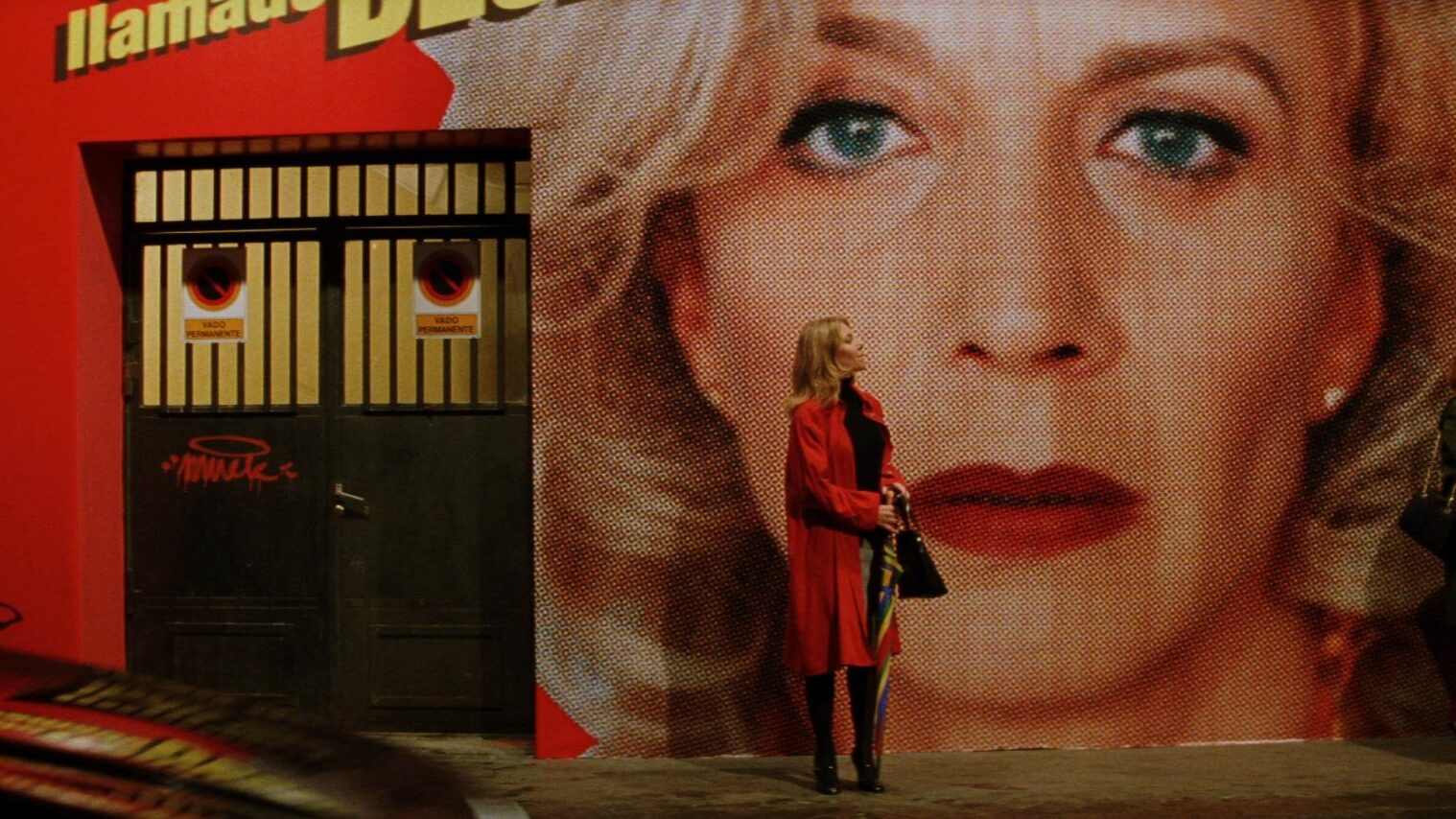 On her son's 17th birthday, Esteban dies from being hit by a car. She then agrees for her son's heart to be transplanted to a man from A Coruna. She then quits her job and travels to Barcelona in hopes to see her son's father. Lola, a transvestite and also Esteban's biological father, is a s*x worker. Manuela kept this a secret from her son as to how she'd kept Esteban a secret from Lola.
Their lives are once again reunited, exposing Manuela to the hardships of Lola's life. This is truly a heart wrenching story about family, love, and acceptance. It's a highly-graded film directed by Pablo Almodovar and it earned $67.8 million.
The Adventures of Priscilla, Queen of the Desert
This film is written and directed by Stephan Elliot. It's based in Australia and was released in 1994. The story is about two drag queens and a transgender woman who are on the road for their "Priscilla" tour. The film's title references the term "queen" from the slang term drag queen.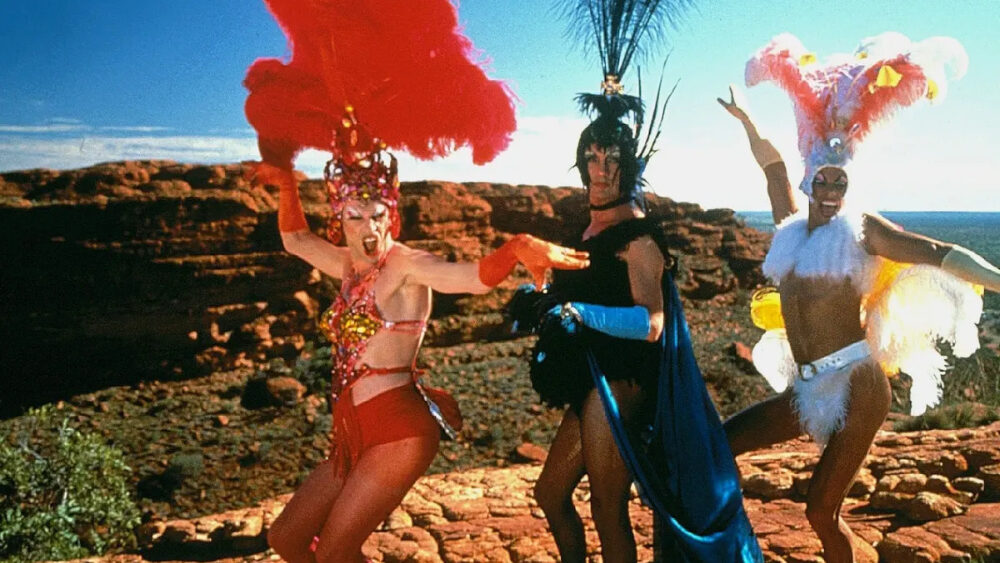 The producers were surprised as the movie became a worldwide hit earning $29.7 million at the box office with a budget of only $2 million. LGBTQ+ individuals also rated it highly because of the movie's positive portrayal.
It received mostly positive reviews and won an Academy Award for Best Costume Design at the 67th Academy Awards. The movie albeit filled with challenges along the journey ends on a positive note and gives a wonderful message about friendship and perseverance.
Kumu Hina
Kumu Hina is a documentary film by Dean Hamer and Joe Wilson. It was released in 2014 and was based on the true story of the life of Hina Wong-Kalu. What's interesting about this movie is how Hina Wong-Kalu exists using two identities, being a modern transgender woman and a traditional indigenous third gender from Hawaii's mahu culture.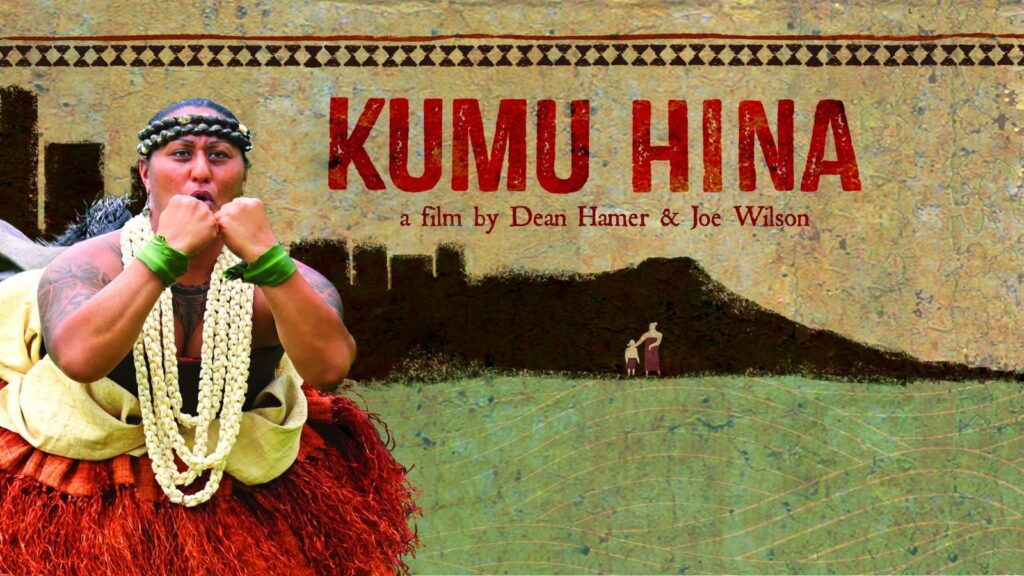 The film also features Kumu Hina mentoring one of her girl students about her gender identity who also feels "in the middle" and desires to join an all-male hula group in her school. Along with it is Kumu Hina's longing for a committed relationship with a younger man from Tonga.
Disclosure: Trans Lives on Screen
Disclosure is a contemporary documentary film about the lives of transgender people (not just actors playing a transgender character) in Hollywood and how they're depicted. It features the life of many famous transgender celebrities such as :
Laverne Cox
Susan Stryker
Jamie Clayton
Alexandra Billings
Chaz Bono
Yance Ford
Trace Lysette
Susan Alexandra Grey
Jazzmun
Jen Richards
Brian Michael Smith
Angelica Ross
Elliot Fletcher
Sandra Caldwell
Jessica Crocket
Candice Cayne
Leo Sheng, Lilly Wachowski
and more.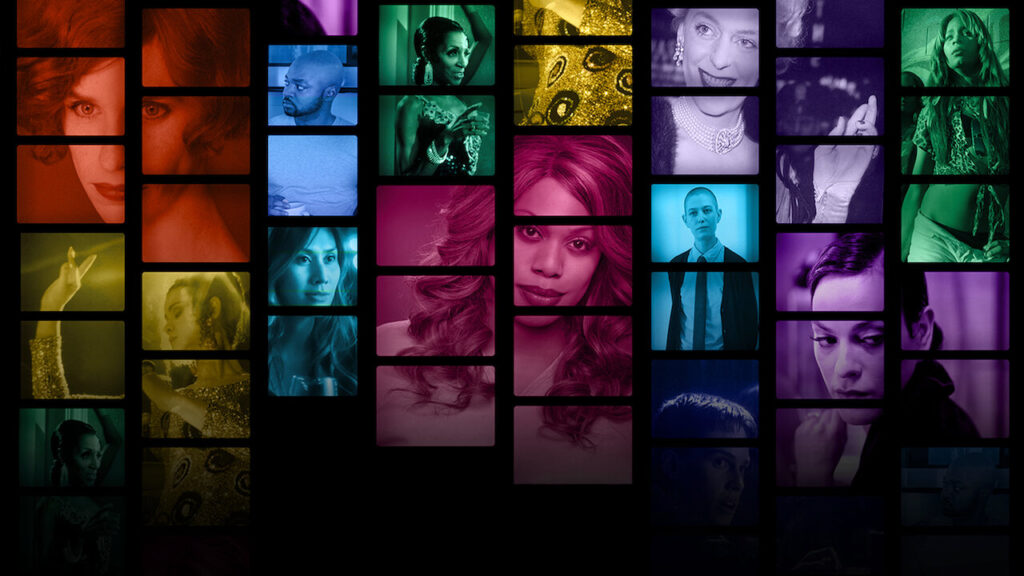 In the film, they share their experiences, struggles, and victories in the most glittering place in the world. The film premiered at the Sundance Film Festival on January 27, 2020. It was distributed by Netflix and released on June 19, 2020.
The film received positive reviews from film critics and holds a 98% approval from Rotten Tomatoes. It's quite inspirational and will serve as an inspiration most especially if your transgender date is planning to be part of the entertainment industry.
Rocko's Modern Life: Static Cling
Although the story is not centered on the life of a transgender individual, this movie is fun to watch. If you and your transgender date enjoy watching cartoons, Rocko's Modern Life: Static Cling is a must.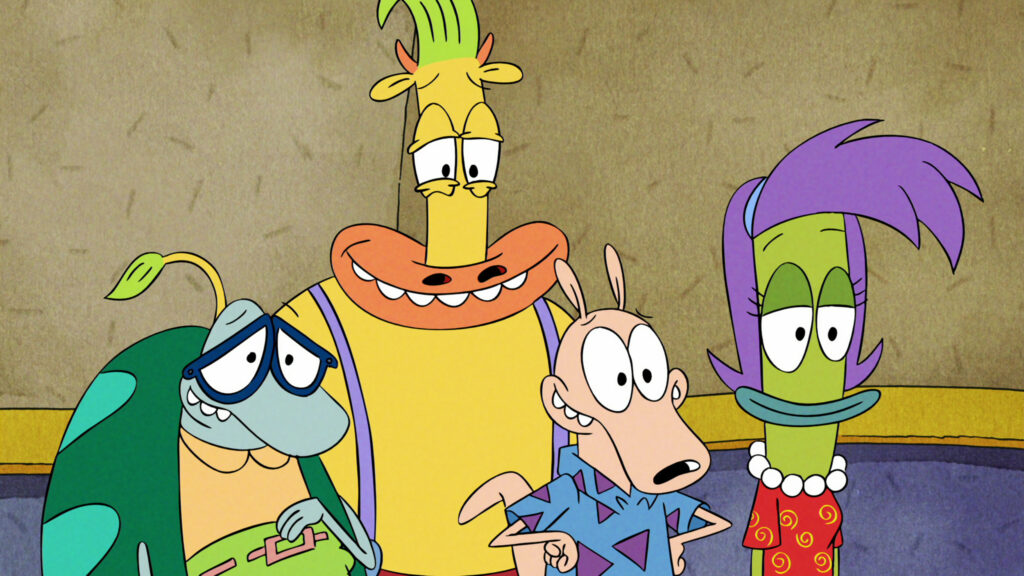 Like any other animated film, this one also follows the adventures of the main hero and his friends. What makes it special is that they stumble upon their old friend Ralph, now Rachel after coming out as transgender, who joins them later on in the journey.
Their adventure starts from being stuck for 20 years in space with a desire to regain certain familiarities. They return to the late-2010s to get Rocko's favorite television show The Fatheadsback on the air. If you're into time travel, goofy comedy, and a wild ride, you should put this on your list. Not many mainstream cartoons feature a trans character.
The Death and Life of Marsha P. Johnson
Are you in need of a more serious fix? You must watch this 2017 documentary film by David France. It tells the story of the life of Marsha P. Johnson and Sylvia Rivera, two prominent figures in the gay liberation and transgender rights movement in NYC.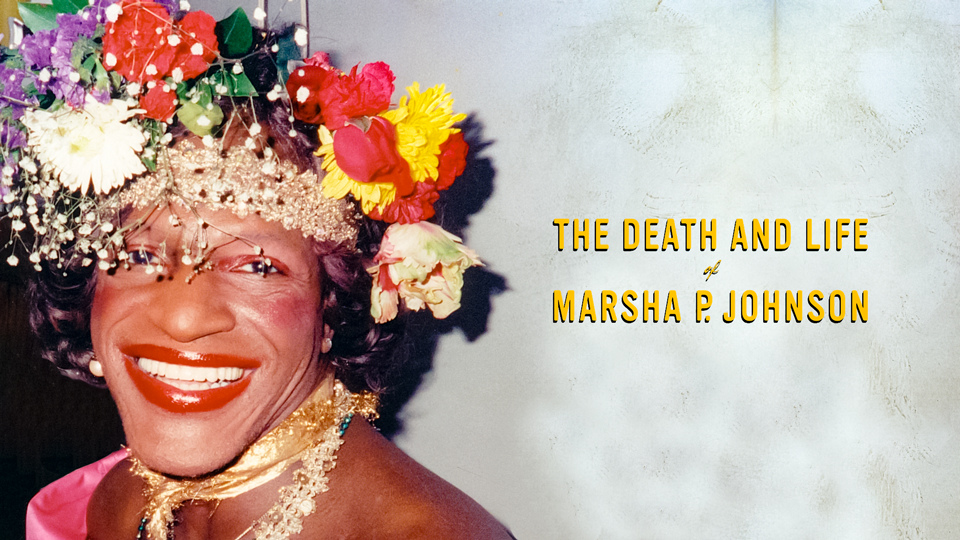 The story is set based on their lives from the `60s to the `90s. Furthermore, it also features Victoria Cruz's investigation of Johnson's death in 1992, which was initially ruled by the police as a suicide despite suspicious circumstances.
The documentary premiered at the Tribeca Film Festival on April 21, 2017. Shortly after, Netflix got hold of the distribution rights and released it on their streaming platform on October 6, 2017.
It got an approval rating of 96% on Rotten Tomatoes and is one of the transgender movies on Netflix that are worth watching.
The Danish Girl
Transgenderism existed way back and it's not just a fad or a movement that bigots are claiming it to be. Not only does it deal with transgenderism but it's one of the best love stories that should always be told.
Set in the 1920s and is truly heart wrenching and gripping as such a feat in those times is truly radical and can compromise one's livelihood and life altogether.
The 2015 film was directed by Tom Hooper with a budget of $15 million. It gained $64.2 million in the box office and it helped Eddie Redmayne be recognized as an actor of a certain caliber. It also helped him become nominated for a Golden Globe.
Because of its popularity, it has garnered a lot of criticisms including how it wasn't telling the history of a trans person but rather more focused on "forced feminization er*tica". If you want to know more information about the real score of the LGBT power couple Lili Elbe and Gerda Wegener, read more.
TransAmerica
Apart from my bias with my love of Felicity Huffman's acting, this is one of those films that genuinely mirror's what's happening in society especially in the west when transition mid-life is more apparent than in Asia where most trans women transition at a very young age.
I love how it deals with the real-life struggle of a parent who wants to be accepted for who she is by her child. I'm not going to spoil the story anymore so please see for yourself.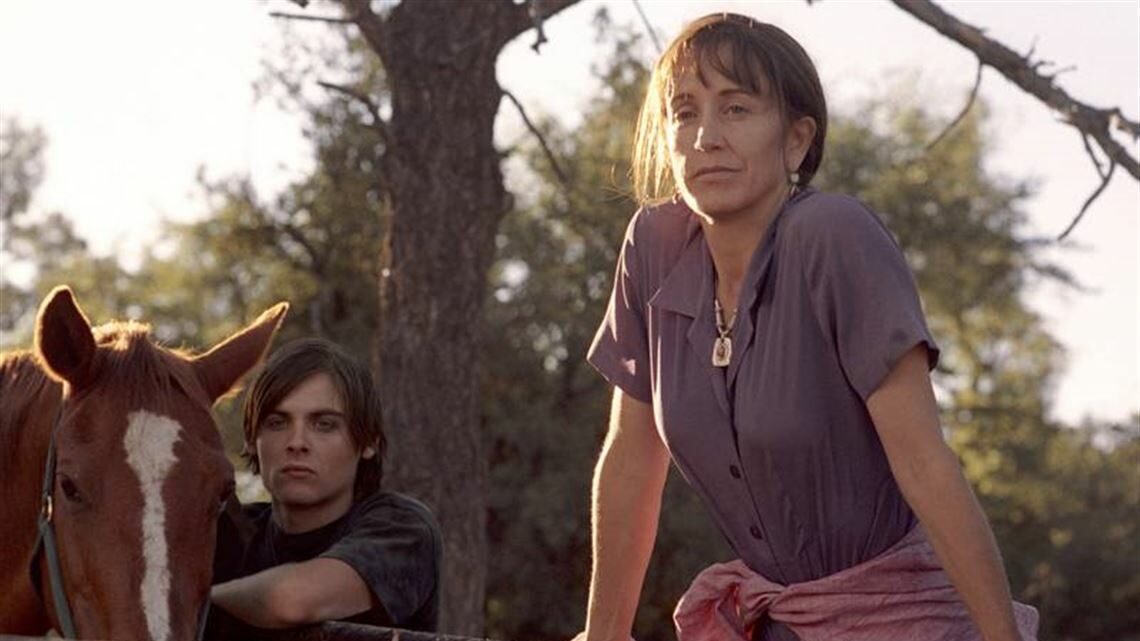 This 2005 film was directed by Duncan Tucker with a budget of $1 million. It gained $15.2 million at the box office and has received numerous rave reviews. The film was also referenced in the box office hit Knocked Up.
A Girl Like Me: Gwen Araujo Story
One of the saddest and most tragic movies out there. This movie follows the life of Gwen Araujo, a transwoman teen who just wants to live her life as a woman. She grew up with the support of her family, however, that wasn't enough for her to live a full life as society's bigotry was able to take her life.
She was brutally murdered by teenagers who she met at a house party. Her precious life was taken away at the tender age of 17. According to the investigations, four men around the same age were involved in the gruesome killing.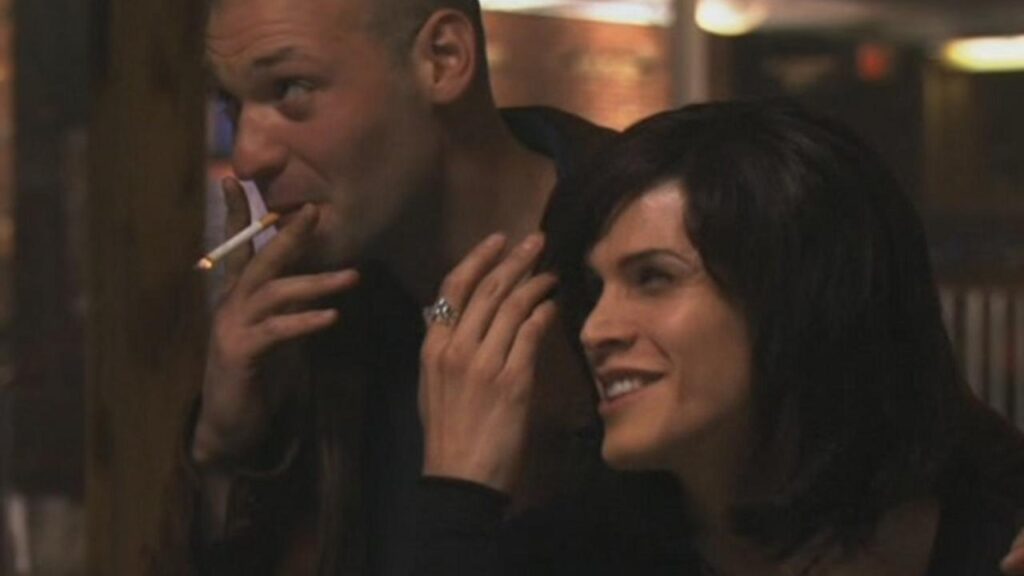 It's a total tearjerker and can elicit certain emotions. What's sadder is that her life was taken away too early that she wasn't even able to experience a much exciting life as an adult woman.
Apart from this movie, her life was also featured in:
a 2007 documentary Trained in the Ways of Men
Deadly ID
and Murder Among Friends
A Girl Like Me: Gwen Araujo Story was directed by Agnieszka Holland and it was released on Lifetime Network on June 19, 2006.
Soldier's Girl
My favorite movie which features a story of a transgender woman and I love how it's based on the life of Calpernia Addam's life. Calpernia Addams is known as a famous burlesque and entertainer in the USA who fell in love with a soldier. The love that she shared with Barry Winchell (soldier), ended up costing his life. Barry was beaten to death by a bigot from the army all because of a twisted view which turned to hate against transgender and people who are in love with them.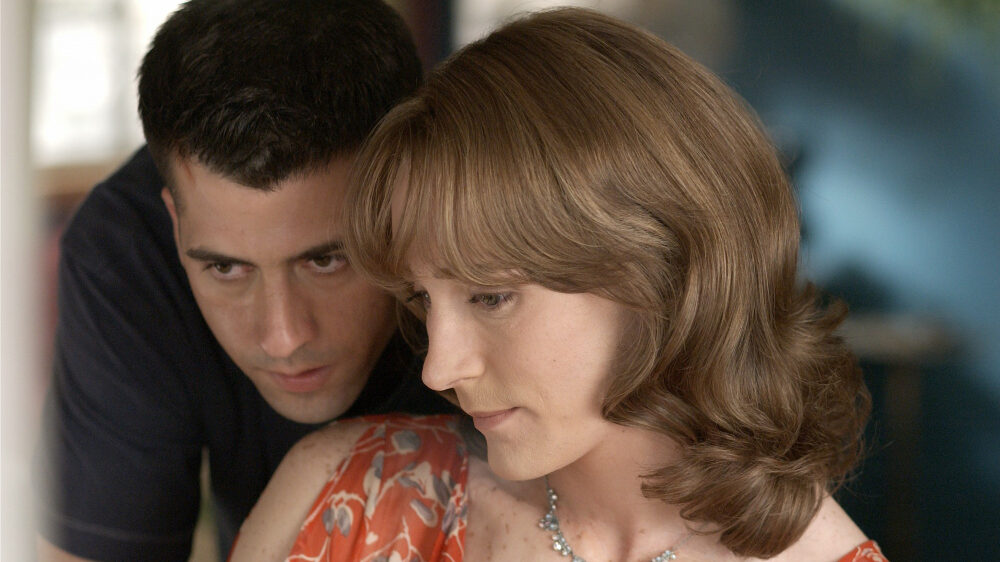 Like any great love story, it ended in a tragedy. However, it showcases the amazing moments they had together as a couple and how strong their love for each other was. Up to this day, I still play the movie's BGM "Consequences of Falling" by K.D. Lang. I'm going to gush more about it but I don't want to spoil too much.
The Skin I Live In
This movie is not your average trans movie that mirrors the lives of trans people. It's a riveting plot about revenge, obsession, and escape. If you and your partner are into thrillers and horrors, you will enjoy this treat starring the ever-dashing Antonio Banderas and the gorgeous Elena Anaya.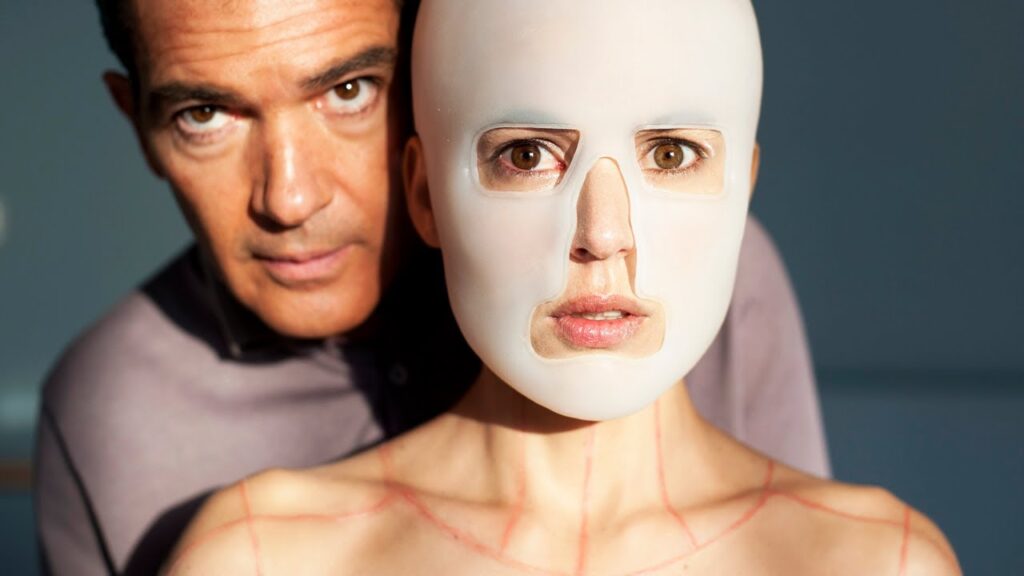 The Skin I Live In is based on the novel Tarantula by Theirry Jonquet and directed by Pedro Almodavar.
It tells the story of a doctor named Robert Ledgard (Antonio Banderas), who's still obsessed with his late wife who died from burning in an auto accident. 12 years after the tragedy, he was able to come up with a skin that guards the body, yet still sensitive to the touch, and tests it on Vera, born Vicente who's biologically male and succumbed to the involuntary gender reassignment surgery that the doctor has forced her into.
Really Amanda? You didn't want to spoil it when you basically told everyone how it ends. Before my chattiness gets the best of me, I'm going to mention some movies that feature transgender women that you might also be interested in.
Ma Vie En Rose
Boys Don't Cry (Based on the Story of Brandon Teena and Top-billed by Hilary Swank)
Wild Side
Girl
The Trans List
"The Trans List," an evocative documentary released in 2016, offers an intimate and illuminating exploration of the lives of transgender Americans. Directed by acclaimed portrait photographer and filmmaker Timothy Greenfield-Sanders, the film features a diverse range of voices from the transgender community, each narrating their personal journey of identity and self-discovery.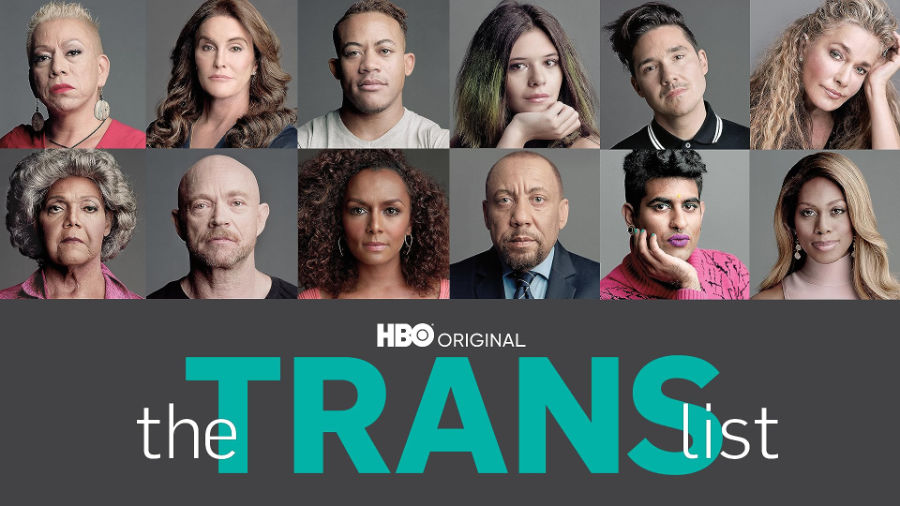 Through revealing interviews conducted by Janet Mock, a prominent transgender rights activist, the documentary provides viewers with a profound understanding of the complexities, struggles, and joys of being transgender in contemporary society.
From model and actress Laverne Cox to U.S. Army whistleblower Chelsea Manning, "The Trans List" delves deep into the diverse experiences of its subjects, shedding light on their struggles for acceptance, representation, and equality, thereby making it a pivotal piece of transgender narratives in cinema.
I hope that I was able to help you pick a movie on your Netflix and Chill moment with your transgender date. If you have other movie suggestions that feature transwomen, please write it in the comments section below. If you enjoyed this list, please share it on your timeline.
If I missed other transgender or trans movies, please share them in the comments section below. Best of luck to you!
xx
Amanda