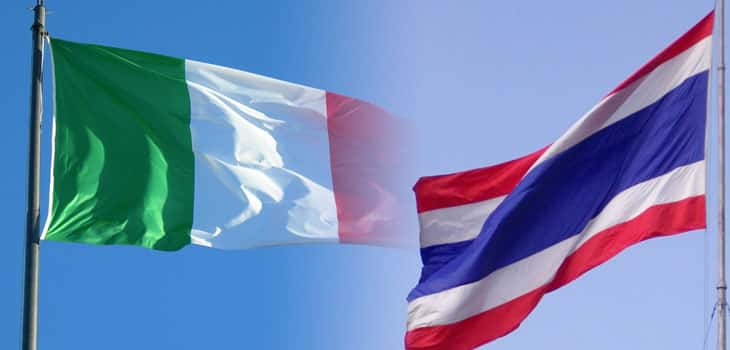 New languages available
This post was last updated on .
The month of April starts with two new languages added to our collection: Thai and Italian. In addition to the already available French and Spanish that were released earlier this year, and of course English, we now offer our site in 5 languages.
Why English is not enough? English is THE language to start with, it's the open door to all countries where English is the native tongue (North America, UK, Australia, Philippines, India…) which makes already a big load of people that our site can serve right away. In addition, there are many countries where people speak good English besides their own native tongue (I think of Germany, Northern Europe…). We believe in our mission to unify the trans community worldwide, and help trans woman find love. And for that, English doesn't suffice.
We want to reach to trans women in countries where English is not much spoken, and these countries often need a service like ours, because they lack of entrepreneurs to do it for them in their native tongue. I think of France, Spain and Italy (the worst English speakers in Europe, sorry to say 😀 ps: I am French myself), I think of Latin America where Spanish and Portuguese dominate, and of course I think of Thailand.
The decision to make our site available in Thai was very motivated by the well known fact that Thailand has the highest population of transsexual women (or ladyboys) in the world. It's a country where the situation is pretty similar to Philippines: ladyboys rarely find genuine love with local guys and are in search of a foreign partner instead. But despite Philippines, not many people speak English in Thailand, so we had to make our site available in Thai language. Note also that we offer a live translation system in our chat, so members can literally have a conversation without even speaking the same language. It's machine translation, so it's of course not extra ordinary, but if you write simple sentences, the system is pretty good at making a translation that makes sense. Thai characters are using an alphabet, and so is English, so it makes machine translation possible and even most of the time correct. (For Chinese, I think this will never work!)
Italian was next in line, it's a country with a fair population of transsexuals and men who like transsexuals. Just like Thailand, English is not very well spoken by Italian people.
What to expect for the future
We are going to keep on translating the site to additional languages. The next in line are:
German: despite the fact that English is well spoken in Germany, we want to be able to cater to the whole Germany
Portuguese: besides Portugal, think of Brazil which is in Latin American the equivalent of Thailand in Asia, a large transsexual population and wide access to surgery
Bahasa Melayu and Bahasa Indonesia: the most spoken language respectively in Malaysia and Indonesia. Countries with problems of acceptance towards the LGBT, they for sure need an online space for expressing themselves and make decent encounters until things get better in their countries
Korean
Japanese
Chinese: dreadful translation, but we will do it! In addition to China, there are Chinese communities in all parts of the world. Moreover Chinese transgender people suffer of discriminations, they need a decent dating site for transsexuals until it gets safer to go out in public
Languages are a thing, we also spend a lot of time developing the site with new features and improvements. So stay tuned, the next news will probably be about how we technically make your dating experience better!