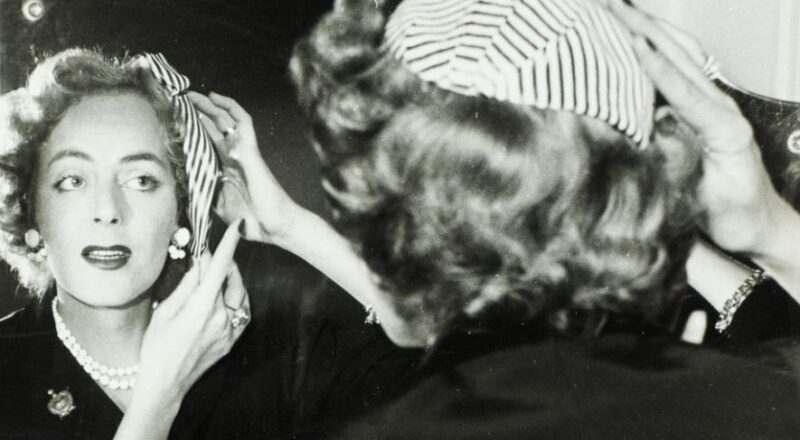 Christine Jorgensen, the First Trans Person in the US to undergo GRS
This post was last updated on .
Gender reassignment surgery is one of the best treatments for gender dysphoria. It's also a surgery that helps many trans people live the best quality of life possible. Without it, many individuals living with genitalia that they don't align with will continue to suffer from depression, anxiety, and other mental issues.
Sadly, some can't live with their genitalia that they're compelled to take their own lives. Thankfully, there are scientists, doctors, experts, and willing participants to make technological advancements possible. Today, we're going to talk about Christine Jorgensen, the brave woman who's also the first trans woman and transgender person in the U.S. to undergo gender reassignment surgery.
Who was Christine Jorgensen before the GRS
Christine had what most would consider a pretty normal childhood. She was a great student, friend, and daughter. Apart from the academic knowledge that she's accumulated, she was also part of the U.S. army.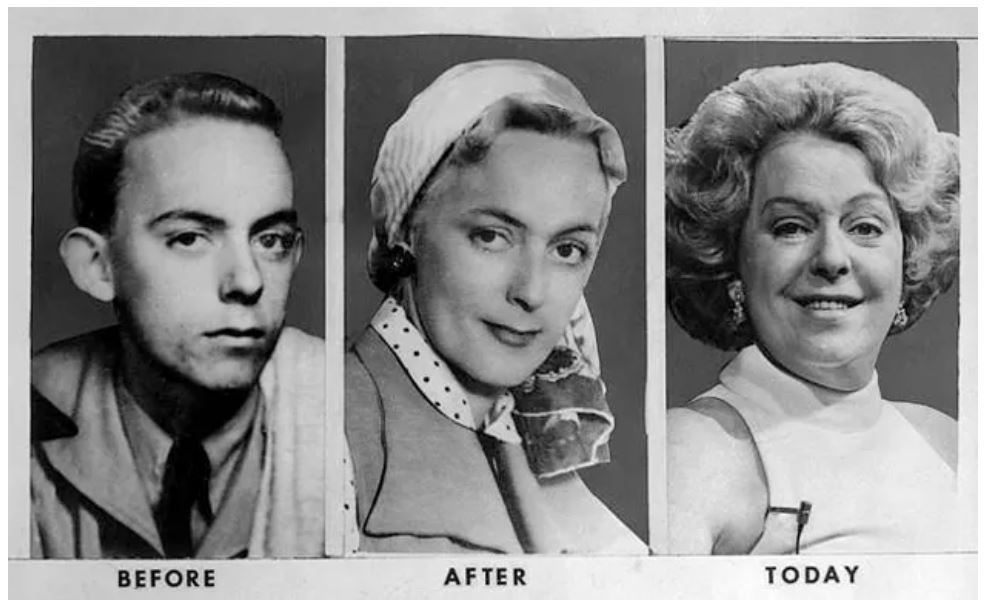 Childhood, Education, and Growing Up
Jorgensen was Born on May 30, 1926, in The Bronx, New York City. She's the second child of George William Jorgensen, a carpenter & contractor, with Florence Davis Hansen, his wife.
She was baptized a Lutheran and grew up in the Belmont neighborhood of the Bronx, NYC. She described herself as a
frail, blond, introverted little boy who ran from fistfights and rough-and-tumble games
when she was a kid. She graduated in 1945 from the Christopher Columbus High School.
Shortly after her graduation, she was drafted into the U.S. Army just at the age of 19. Her military stint was followed by pursuing higher education at the Mohawk Valley Community College in Utica, New York. Her school was also known as New Haven, Connecticut's Progressive School of Photography.
Apart from the arts, she also studied in the field of science. She also attended the Manhattan Medical and Dental Assistant school in NYC. In addition to her experiences in the arts and sciences, she also had her hands in academic journalism through her brief work experience for Pathe News.
Gender and Medical Transitioning
After returning from the military, she heard about sex reassignment surgery (SRS). With the help of Joseph Angelo, her classmate's husband in the Manhattan Medical and Dental Assistant School, she started undergoing hormone replacement therapy (HRT). She did it by taking ethinylestradiol (a form of estrogen).
Her curiosity about SRS was also amplified at this time, leading her to perform her own research. From her findings, she made a plan in going to Sweden. At that time, it was the only country that performed SRS.
An American Pioneer for Transitioning
But on her way, she had a stopover in Copenhagen. During this time, she met Christian Hamburger, a Danish endocrinologist. Apart from being an endocrinologist, Dr. Hamburger was also a specialist in rehabilitative hormonal therapy. While staying in Denmark, she underwent HRT under the doctor's direction.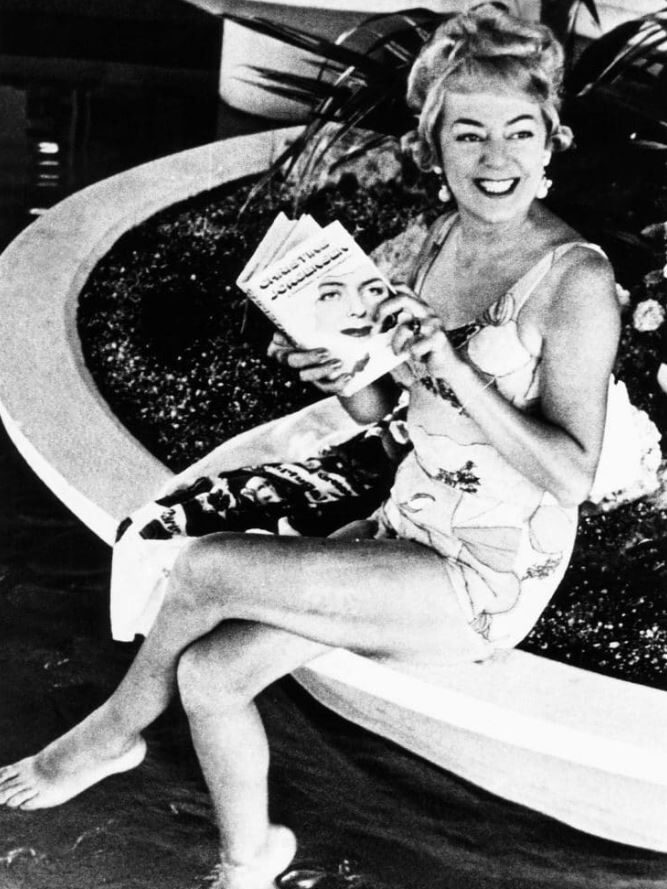 She named herself Christine in honor of Dr. Hamburger. The Danish Minister of Justice provided her with special permission to undergo gender-related operations.
Orchiectomy
She underwent orchiectomy in the Gentofle Hospital in Copenhagen on September 24, 1951. A letter from her to her friends was also documented. It cited her experience with the surgery,
As you can see by the enclosed photos, taken just before the operation, I have changed a great deal. But it is the other changes that are so much more important. Remember the shy, miserable person who left America? Well, that person is no more and, as you can see, I'm in marvelous spirits.
Vaginoplasty
Before undergoing her final surgery, she underwent a penectomy in the same Danish hospital. It's done to remove the penis for medical or personal reasons. However, it's not the same as having a fully functional vagina.
She returned to the U.S. and finally underwent vaginoplasty. The surgery was performed by Joseph Angelo with Harry Benjamin as his medical adviser. Benjamin gave her credit for participating and advancing his studies.
In Jorgensen's autobiography, Benjamin shared,
Indeed Christine, without you, probably none of this would have happened; the grant, my publications, lectures, etc.
Her Career after Transition and Publicity
Jorgensen made waves in the U.S. media. Her experience was instrumental in the creation of her autobiography Christine Jorgensen: A Personal Autobiography. Because of the attention that she received from the media all over the world, she made several university tours in the 70s and 80s.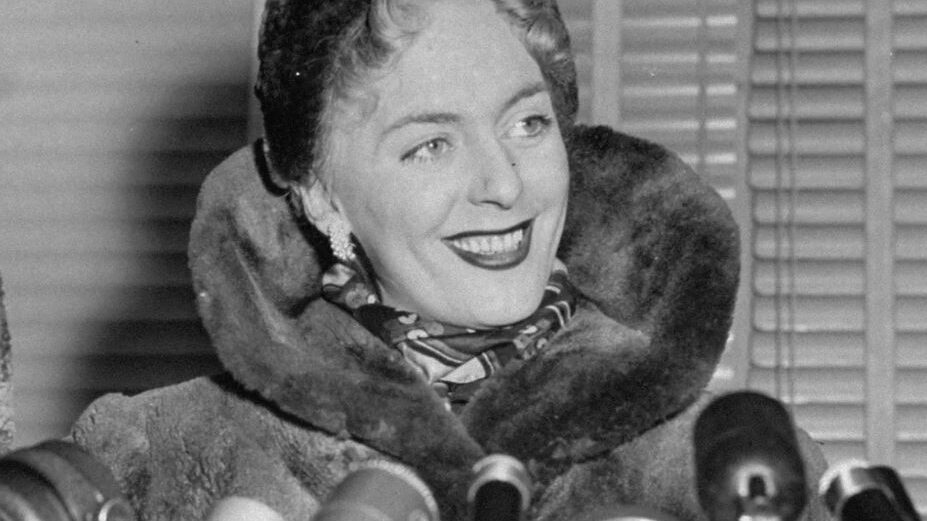 Apart from being a speaker, she also worked as an actress and a nightclub entertainer. Along with these, she also had a hand in the music industry by recording several songs.
One of her regular performances in the nightclub involved singing "I Enjoy Being a Girl" finishing her performance with a quick change into a Wonder Woman costume.
As an actress, one of her memorable roles was as Madam Rosepettle in the play Oh Dad, Poor Dad, Mamma's Hung You in the Closet and I'm Feelin' So Sad. She also performed a variety of acts on the Upper East Side of Manhattan.
Her Legacy as an Iconic Trans Woman
The legacy that Jorgensen left was as monumental as she lived her life. The pivotal changes to the advancement of transgender people mirrored what she started with what she left.
There's Life after Surgery
Given that there were a lot of criticisms and bigotry in her time, she still stood for who she was. By publicizing her transition, she opened many eyes to the possibility of achieving a life one could only imagine. Many trans people in her time didn't know that medically transitioning was possible.
And that there's no need to fear being who you are because there will be a life waiting for you. She proved this to be true by accessing the entertainment industry and publishing a successful autobiography.
Birth Certificate
Apart from shedding light on gender identity, she also encouraged trans people to change the gender markers on their birth certificates. Not aligning one's gender identity with their birth certificate causes a lot of confusion and gender dysphoria. Sadly, many countries in the world still don't allow trans people to change their gender markers.
But in the U.S.A where Jorgensen was from, granting it has already been part of the law for many years.
The LGBTQIA+ Community
Lastly, she made a huge mark on the community. They have recognized her significant contributions to the movement toward gender equality.
Inducted into the Legacy Walk (2012)
Inaugural Honoree in the Rainbow Honor Walk (2014)
Inaugural 50 American Pioneers, Trailblazers, and Heroes on the National LGBTQ Wall of Honor (2019)
Are you part of the trans community? Help honor her by sharing this article. If you have additional information about Christine Jorgensen, don't hesitate to join the conversation by commenting below.