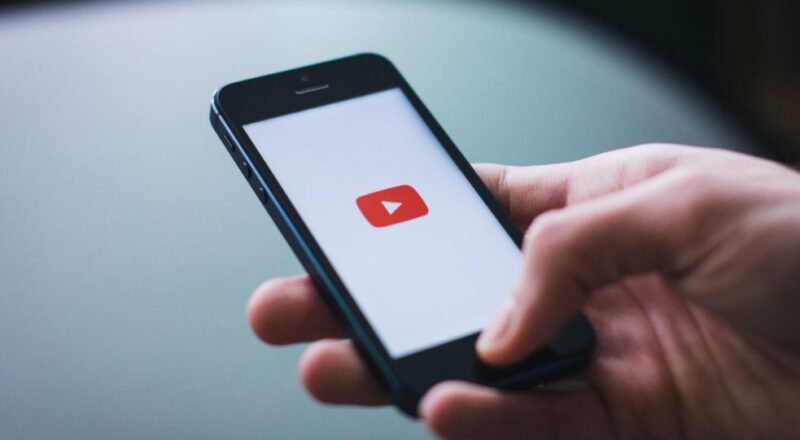 Inspirational Transgender Youtubers You Should Subscribe To
This post was last updated on .
Transgender individuals have been getting a lot of media attention for the past 3 years. But in social media, their names are exploding like wildfire. Even more so in the popular video streaming app website YouTube whereby hundreds of millions of people are subscribed to the new breed of influencers.
If you love consuming content on YouTube, keep reading. We will enlist inspirational Transgender YouTubers that you should turn your notification bells on for.
Nikkie de Jager
Nikkie de Jager, the 27-year-old dutch beauty with the handle of @NikkieTutorials, is probably one of the most controversial transgender YouTubers in the industry.
She started uploading her makeup tutorials at the age of 13 and has undergone gender reassignment surgery at the age of 19. What makes her controversial? Well, before 2020, nobody knew about her being a trans woman up until she decided to upload a video entitled "I'm Coming Out" detailing as to why she's spilling her tea.
Nikkie wasn't planning to come out too abruptly because she was doing really well with her craft. In 2015, her video entitled "The Power of Makeup", whereby she applied cosmetics only on the half of her face showing a stark difference from her bare face (beautiful, nonetheless), skyrocketed her to mega fame.
But what makes her controversial is that she was forced to come out abruptly because someone had threatened to expose her secret. But it turns out, that secret made Nikkie even more lovable to her audience with one Twitter user responding "Love you Nikkie! You're a beautiful soul and deserve the world. And to the person trying to blackmail you? May they stub their toe every day. In the same spot."
Julie Vu
Just like Nikkie, the Canadian beauty with the YouTube handle @princessjoules, Julie Vu, became popular through her makeup tutorials. But unlike her, Julie started out by uploading videos before transitioning.
Julie is proud of her Vietnamese ancestry but she's also fond of the Indian culture. Videos of her traveling often to India and dancing Bollywood items are entertaining as her comedic storytelling. She has also shared her journey to the crown when she represented Canada in the most prestigious beauty pageant for transgender women around the world, Miss Internation Queen.
But apart from the glitz and glamour, what makes her channel special is one of her videos that's a PSA of experiencing domestic violence and getting out of it.
Alex Ash Bertie
The 27-year-old female-to-male transgender YouTuber with the handle of @therealalexbertie is someone to follow if you want to improve your knowledge about LGBTQIA+ issues and female-to-male transition.
He regularly updates his current 300,000 followers about the pressing situations that people from the rainbow face. He shared that growing up, being assigned female never felt right for her. The toys he enjoyed playing are the typical "toys for boys" like cars and video games.
The English YouTuber has also shared his experience with a double mastectomy procedure in Nuffield Hospital, Brighton, as part of this female-to-male surgical transition series.
Gigi Gorgeous Getty
The blonde bombshell Gigi Gorgeous Getty, with the YouTube handle @gigigorgeous, is one of the most influential transgender YouTubers in cyberspace.
Similar to Julie Vu, she started uploading videos of her before transitioning. What made her famous was her lively and funny content and her signature move of throwing an item in the background after she's done reviewing it.
She also started with a lot of makeup tutorials but what made her truly connect to her audience was her light-shade sass. But she's not all about fun and games because she gets deep in what she uploads as well.
One video, in particular, was the moment when she was not allowed to enter Dubai because of her gender identity. A lot of her followers were enraged by the mishap and shared their sentiments of how unfair it is to not be allowed to travel because of one's gender.
However, that moment didn't bring her down because a lot of people supported her most especially, her spouse, Nats Getty. Today, her content is still entertaining but it's more geared towards her life as a socialite wife and her journey to having children.
Nikita Nguyen
She's probably one of the most controversial trans women YouTubers in the industry. Also known as @NikitaDragun, her influencer journey started in a similar way as to how Julie Vu's and Gigi Gorgeous' did.
Like Gigi, she's also friends with big Hollywood names such as Paris Hilton and Kim Kardashian. Her beauty and sass made her popular but the other factors which catapulted her to fame were talks about her bad behavior.
But she's not letting all her detractors get to her because just recently, she exposed some of the famous names in the rap industry who slid in her DMs and hit on her to battle society's views of trans women not being desirable.
A lot of people have a love-hate relationship with her because she's unapologetically herself. She also appeared in a music video of Dimitri Vegas and Like Mike vs. Paris Hilton's hit dance song "Best Friend's Ass".
Ryan Jacobs Flores
If you're more into medical and surgical transitioning content, Ryan Jacob Flores' channel is for you. He is dedicated to putting out content for female-to-male trans people who are on the same journey as him.
One of his most popular videos on YouTube is a montage with monthly updates of the changes in his appearance with the help of hormone-replacement therapy (HRT). He also reveals updates on his voice's change to inspire FTM trans people of the possibilities made by HRT.
Carolina Gutierrez
If you're looking to level up yourself and be your most beautiful self, you should check out Carolina Gutierrez's YouTube channel @Caroland14. Not only that, but she also uploads a lot of content regarding transgender issues around the globe.
The bilingual trans activist and model who speaks both English and Spanish, speaks about health, fitness, beauty, and most importantly, the violence that trans women because of the regressive society.
Emma Ellingsen
The Norweigan blonde beauty made a name on YouTube by sharing her HRT journey and lifestyle videos. She uploads a lot of content regarding beauty and her daily life as a model. She's signed to Team Models, a modeling agency based in Oslo, Norway.
Her most popular video, which garnered 5.6 million views, is entitled I'M TRANSGENDER. In it, she talked about her life as a transgender woman and answered questions from her fans. She specifically talked about discovering her gender identity at a young age and how she revealed it to her parents.
She was also asked about the reaction of the people in her life when she came out as a trans woman. Including how she picked her girl name and her excitement about starting hormones.
Did you enjoy reading this article or did we miss any of your favorites? Join the conversation and make it big by hitting the share button. Don't forget to post your comments in the section below.