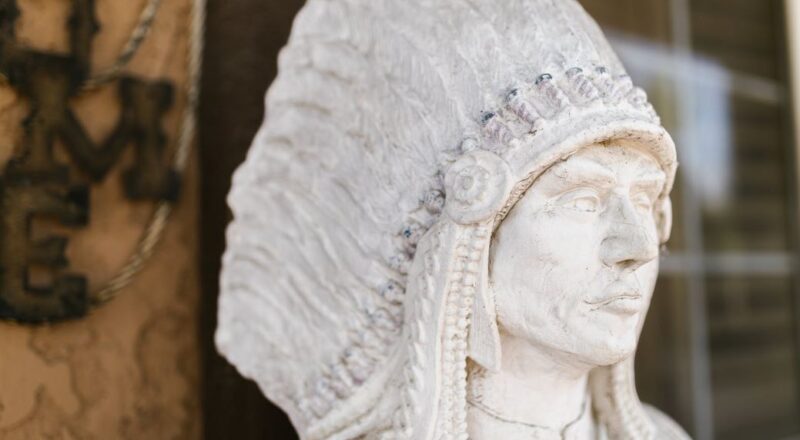 What is Native America's "Two Spirit"
This post was last updated on .
By 2022, it should be common knowledge that gender is a spectrum. However, determining this fact is not enough to truly understand the importance of one's SOGIE (Sexual Orientation and Gender Identity Expression).
Knowing the different colors that create the colorful rainbow of gender identities provides people with more than enough knowledge and the ability to converse and refer with the utmost respect.
Today, you're going to know the answer to the question What is two spirit along with its origins and current existence in society.
Two Spirit Gender meaning
Two Spirit, sometimes called Two-Spirit or simply 2S, is a modern term used by some Indigenous North Americans to describe community members who fulfill a traditional third-gender or other gender-variant roles in their ceremonies and society.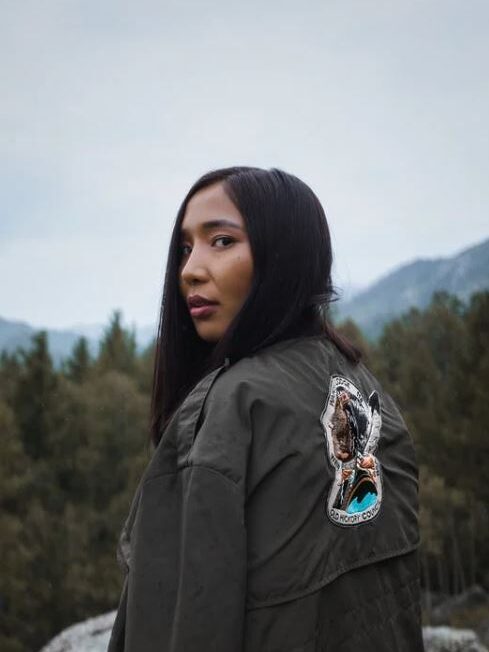 Origins
Before the term two spirit, individuals non-cisgender and non-heterosexual individuals were called berdache. It was an anthropological term that's considered offensive and outdated.
In 1990, the new term (Two Spirit) was proposed by Elder Myra Laramee to replace it. It was chosen at the Indigenous Lesbian and Gay International Gathering in Winnipeg. It was also a good choice
specifically chosen to distinguish and distance Native American/First Nations people from non-Native peoples
A Divide in Terminology Acceptance
However, it didn't receive unanimous acceptance from the Native American society. It has been criticized and thought to erase the traditional communities' already existing terms.
But other community members who don't agree with the western gender binary ideology have welcomed the term and accepted it as a good replacement for the anthropological term.
LGBT Native American and Gay Indian VS Two Spirit
Native American individuals who are part of the LGBT community and Gay Indians don't necessarily have a Two Spirit identity. The term was created in English, later translated to Ojibwe, to unify pan-Indians.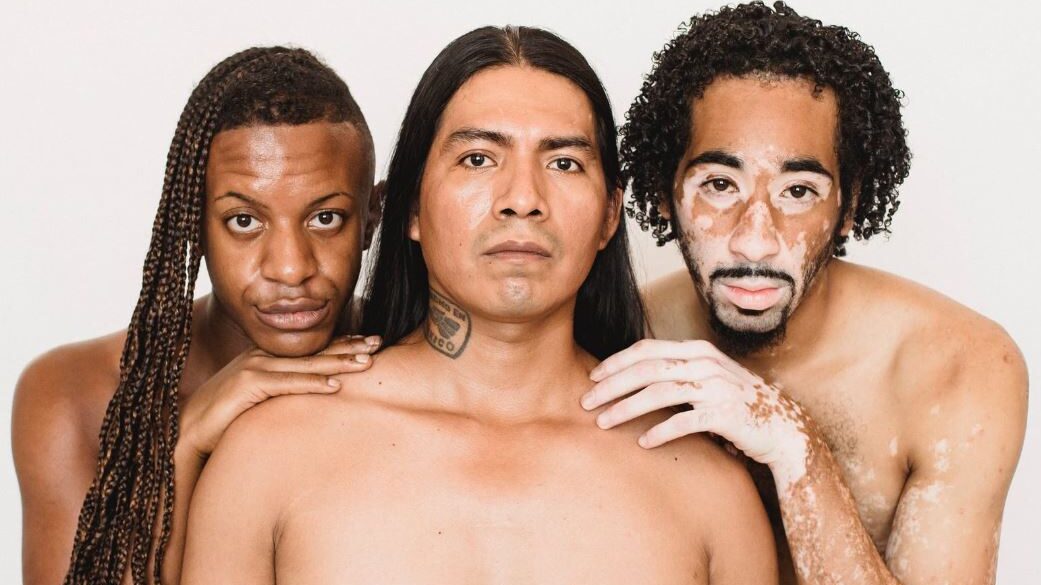 It's also used for general audiences as the traditional terms from the original indigenous languages are quite varied, with some, being used specifically for ceremonial and social roles.
Two Spirit or Transgender?
What is two spirited doesn't always pertain to transgenderism. Although there are Native Indians who identify as trans people and also two spirits, not all trans individuals are allowed to use the term to pertain to their identity.
2SLGBTQIA+
There are many acronym variations for people who don't belong to the gender and sexual orientation norms. These are the:
LGBT (Lesbian, Gay, Bisexual, and Transgender)
LGBTQ (Lesbian, Gay, Bisexual, Transgender, and Queer)
LGBTQIA (Lesbian, Gay, Bisexual, Transgender, Queer, Intersex, and Asexual), etc.
The acronyms keep evolving because it's only now that people are having more freedom in opening up about their gender identities and expressions. In this case, 2S was added to one of the acronyms because it's recognized widely, especially in North America.
A California Two Spirit Ceremony
Two Spirit ceremonies are done annually and they differ based regionally where they take place. In 2017, the Two Spirit community of California collaborated with WildPlaces and came up with nature-immersive healing activities offered free of charge to over 100 participants selected from across North America.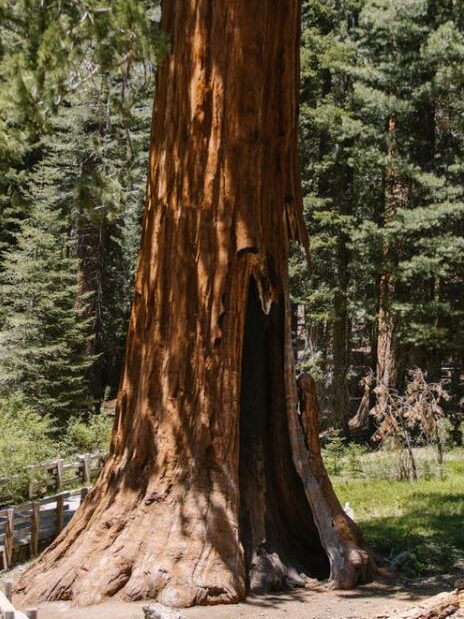 The ceremony was held with the intention of reuniting Native Americans and ridding themselves of the:
massive inequities
pandemics
horrors of isolation
war
and climate change
Many participants from all walks of life gathered on the Tule River within the Giant Sequoia National Monument. A lot of them are Native American members of the LGBTQIA+ community, together with elders and the youth.
Temazcalli
Also known as the Mexican Sweat Bath, is a holistic cleansing and purification ritual. The body temperature is regulated by the duality of Hot and Cold, a foundational concept in Mexican Traditional Medicine.
It's said to help detoxify and clarify. Along with the Temazcalli were songs, intention settings, palabra, and plant medicine.
Aztec Dance
The participants also joined together for an Aztec dance. It's their ancient practice to spiritually and physically connect with their health. The dance is said to be a cardiovascular exercise that helps prevent:
obesity
high blood pressure
and diabetes
Healthy Meals
Served in the eventful ceremony are healthy and natural meals that reflect the healthy eating habits of their ancestors. The food served was said to prevent chronic diseases.
The bounty also reminded the Native American community members of the substance abuse issues that some of the members were facing. It's a reinforcement that the members should aspire to have an illegal products-free life.
The Talking Circle
Much like in retreats, campings, and bondings, the ceremony also had a talking or sharing circle. This has been done by their ancestors as well to make decisions, resolve conflicts, share ideas, create consensus, and address the members' well-being.
Nature's Powerful Voice
To attain good mental health, characteristics, and physical health, they used the tool that they call Nature's Powerful Voice. It is done by a collective chant and music to communicate with nature.
Resources
There are many studies and resources about the Two Spirit. Some are self-published anecdotes and others are from academic research. In this section, we've collected some of the most popular results to help you understand Two Spirit better.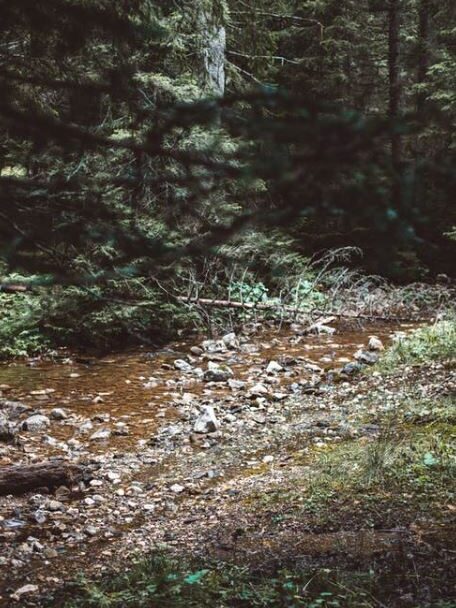 University of Toronto
According to the University of Toronto, Two-spirit refers to people who identify as having both a feminine and a masculine spirit. It's also used by some Indigenous people to describe their spiritual, gender, and/or sexual identity.
It's also an umbrella term that may encompass same-sex attraction and a wide variety of gender variance, including individuals who might be described in Western culture as:
lesbian
gay
bisexual
transsexual
transgender
gender queer
cross-dressers or those who have multiple gender identities
Two-spirit can also include relationships that could be considered poly.
Provincial Health Services Authority
PHSA, a provider of specialized health care services to communities across British Columbia, defines Two-Spirit as a term used within some Indigenous communities, encompassing:
cultural
spiritual
sexual
and gender identity
It also reflects complex Indigenous understandings of gender roles, spirituality, and the long history of the diversity of sexuality and gender identities in Indigenous cultures.
Oprah Daily
Oprah Daily, owned by one of the most popular TV personalities in the world, Oprah Winfrey, has also written about Two Spirit. In their blog post, they shared a statement from the Indian Health Services (IHS), stating that the term is,
Traditionally, Native American two-spirit people were male, female, and sometimes intersexed individuals who combined activities of both men and women with traits unique to their status as two-spirit people. In most tribes, they were considered neither men nor women; they occupied a distinct, alternative gender status.
Did you get your 2SLGBTQIA+, What is Two-Spirit, Two Spirit Gender Meaning, and other queries answered? If so, kindly share this on your timeline. Do you have other questions or suggestions about this topic? Kindly join the conversation by commenting below.