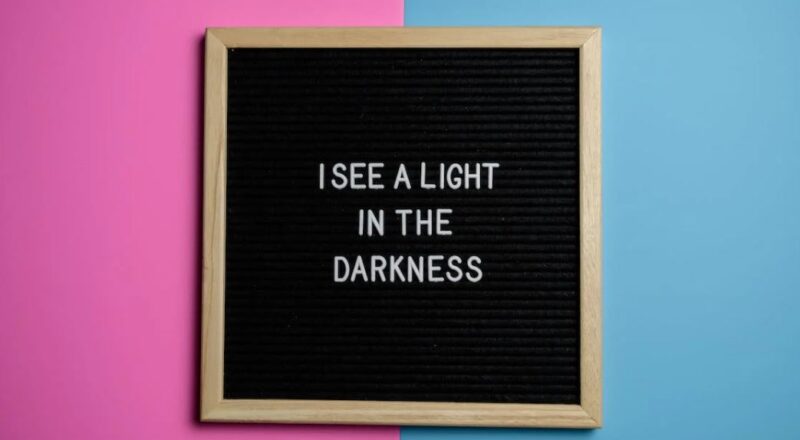 29 Inspiring Transgender Quotes to Live by
Life may not be all rainbows and butterflies and it's definitely not a place where transgender individuals are completely safe to live. However, it can be a great place if you learn how to adjust your mindset.
Today, we're going to share 29 inspiring trans quotes that you may apply to your daily life. Just like moisturizer, if you keep persisting, you're going to achieve your desired results.
Please know that these quotes about transgender people may or may not be said or written by trans individuals. They're also equally powerful and listed in no particular order.
1. Zanele Muholi
If I wait for someone else to validate my existence, it will mean that I'm shortchanging myself.
2. Zoey Tur
Transgender people really are misunderstood.
3. Jazz Jennings
For transgender kids who are struggling, I want them to know they're not alone. They shouldn't be afraid to step out of their shadows.
4. Juno Dawson
Remember this, whoever you are, however you are, you are equally valid, equally justified, and equally beautiful.
5. Andreja Pejic
To all trans youth out there, I would like to say respect yourself and be proud of who you are. All human beings deserve equal treatment no matter their gender identity or sexuality. To be perceived as what you say you are is a basic right.
6. Laverne Cox
I think trans women, and trans people in general, show everyone that you can define what it means to be a man or woman on your own terms. A lot of what feminism is about is moving outside of roles and moving outside of expectations of who and what you're supposed to be to live a more authentic life.
7. Linda Thompson
Being transgender, like being gay, tall, short, white, black, male, or female, is another part of the human condition that makes each individual unique and something over which we have no control. We are who we are in the deepest recesses of our minds, hearts, and identities.
8. Lili Elbe
Each step forwards to become the person we are makes it harder to go backwards, to return to the shadowy, private world of closed doors and shuttered windows. The experience, the awakening of one's true self, after being so long suppressed, can never be adequately explained with language.
9. Sarah McBride
I've always been Sarah. My gender identity has always existed. I've always been a woman. Gay people aren't straight before they come out as gay, and transgender people are who they are before they come out and transition.
10. Orrin Hatch
I don't think we should be discriminating against anyone. Transgender people are people and deserve the best we can do for them.
11. Josie Totah
My pronouns are she, her, and hers. I identify as female, specifically as a transgender female. And my name is Josie Totah.
12. Anohni
I've always been transgender, and I always will be. Having said that, my spirit is feminine. If you had to divide humanity into two groups, I would sit with the women.
13. Mercedes Ruehl
I learned a lot more about transgender people. It's not a choice, but a physiological condition that has to do with the size of the hypothalamus part of the brain.
14. Janet Mock
There's power in naming yourself, in proclaiming to the world that this is who you are. Wielding this power is often a difficult step for many transgender people because it's also a very visible one.
15. Carmen Carrera
The way I see things is that, I think that transgender people are super brave. If you're a female to male, male to female, if you're that brave to take control of your own body and make it however you want it to be, more power to you.
16. Julia Serano
In trans woman's eyes, I see a wisdom that can only come from having to fight for your right to be recognized as female, a raw strength that only comes from unabashedly asserting your right to be feminine in an inhospitable world.
17. Andreja Pejic
When I was little, the idea of waking up as a girl was like a fairytale. I had this idea that I'd meet a witch who would transform me. From the moment I found out that it was actually possible, I went to bed each night feeling that when it happens, it will be the best day of my life. And it was!
18. Chaz Bono
There's a gender in your brain and a gender in your body. For 99 percent of people, those things are in alignment. For transgender people, they're mismatched. That's all it is. It's not complicated.
19. Janet Mock
When I was younger, I wish I would have been told more often that I was right and nothing was wrong with me, that I was deserving of everything this world has to offer, and that my visions for my future were worthy of pursuit.
20. Florence Ashley
Our experience of gender is no more or less pathological than that of 'mainstream' society… We have a right to live in a body that matches our self-image and deep desires without someone else being the gatekeeper to our experience.
21. Jazz Jennings
Being transgender is not just a medical transition—discovering who you are, living your life authentically, loving yourself, and spreading that love towards other people and accepting one another.
22. Grace Dolan Sandrino
Trans people are extraordinary, strong, intelligent, persistent and resilient. We have to be. And we will not stand for the picking and choosing of rights. We still have hope.
23. Geena Rocero
All of us are put in boxes by our family, by our religion, by our society, our moment in history, even our own bodies. Some people have the courage to break free.
24. Janet Mock
The transgender community has always been a part of Hawaiian society, where people who don't conform to the binary system of man/woman, masculine/feminine are accepted or, at minimum, tolerated.
25. Christine Jorgensen
As you can see by the enclosed photos, taken just before the operation, I have changed a great deal. But it is the other changes that are so much more important. Remember the shy, miserable person who left America? Well, that person is no more and, as you can see, I'm in marvelous spirits.
26. Indya Moore
Historically, our culture has not made room for the nuances of humanity. People have not been kept safe: women, people of colour, queer people, transgender people.
27. Chelsea Manning
Transgender folks have been part of the push for LGBT equality from the beginning, and we've spoken with loud and intelligent voices and have found political and personal success and advancement all over the world.
28. Manabi Bandyopadhyay
I did not want to cheat my own reality. I simply wasn't able to do that. My education, my very being was telling me to be honest with myself.
29. Cassandra Duffy
The beauty of standing up for your rights is others see you standing and stand up as well.
Did you find these 29 inspiring trans quotes helpful? Kindly share this story on your timeline. Feel free to add more in the comments section below and we will update this article with your suggestion.