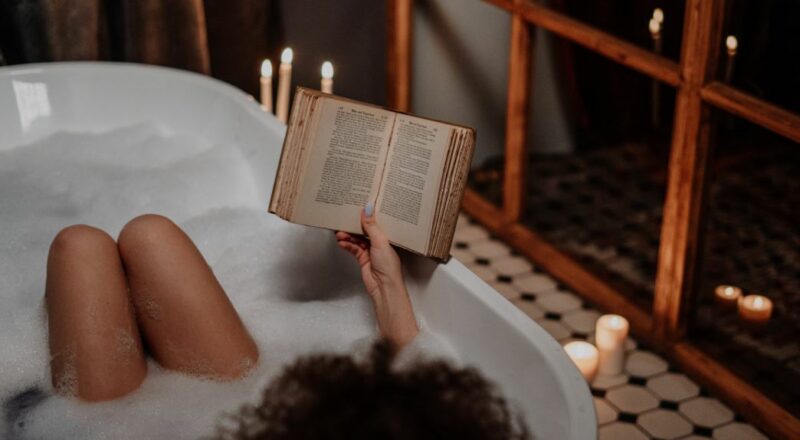 Transgender Books to Read
This post was last updated on .
Are you in a literary mood but your interest in transgenderism is also prevalent? Why not mix both and read transgender books? Today, you're going to be provided with a list of great books concerning transgender people, be it fiction or non-fiction.
Most of the books that are in here are easily found on Amazon Kindle. Before following the suggestions, please don't forget to only read these titles legally. Don't download free e-book versions of them. Without further ado, here are some of the best trans books on the market.
Non-Fiction
In order to truly relate to transgender literature, you must read non-fiction titles first. The reason being is you won't be able to comprehend a lot of the lexicons and situations that are written in fiction trans books, most especially if you're a cisgender individual.
It's also a good way to take a peek at their life experiences.
Self-Help Guide
If you're a trans individual who's constantly discriminated against, whether by society or family members, you must get a self-help book. No matter what you're going through, it's always smart to feel inspired. You must use others' negativity as fuel to achieve all of your dreams. There's a long way to go before trans people get to a place whereby they won't be viewed differently anymore.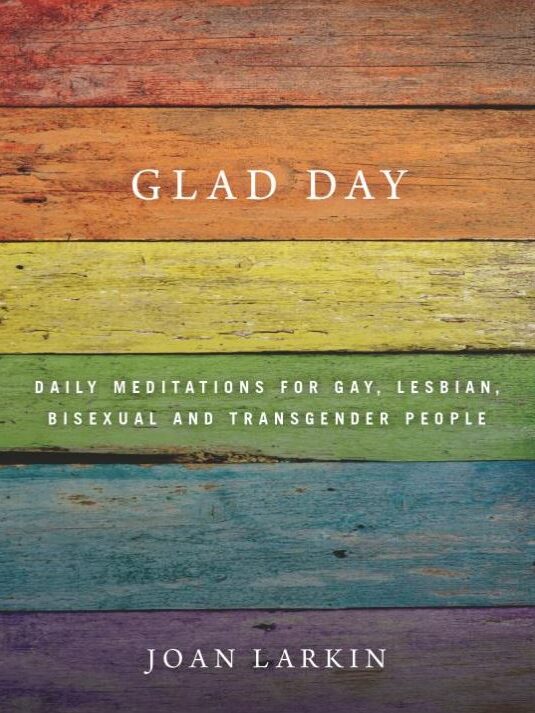 Try starting with a book called Glad Daily Affirmations: Daily Meditations for Gay, Lesbian, Bisexual, and Transgender people by Joan Larkin. It's a collection of poems, sayings, and other writings that incite positivity from the reader. Just read a piece before starting your day and you'll surely be shielded from negativity.
Dating Guide
If you're a man who's planning to date transgender women, look no further. You must get a copy of Dating Transgender Women for Gentlemen by Amanda Valentine. It's a roadmap for newbies who are thinking about being in a romantic relationship with a transgender woman.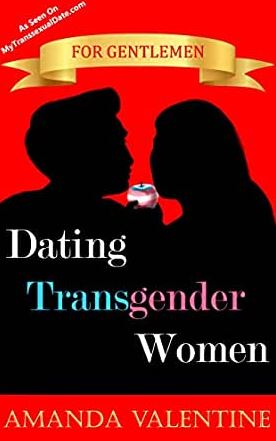 It's an in-depth guide that starts from where to find transgender, to actually dating them, gender and sexuality, plus more. It also enlists a wide variety of possible problems that may occur in trans-oriented relationships, complete with solutions on how to overcome them.
Transgenderism
Now, if you want to learn the science behind transgenderism, you must purchase a book devoted to transgender studies. Try reading Trans Bodies, Trans Selves: A Resource for the Transgender Community by Laura Erickson-Schroth. It's not only informational, it also includes anecdotal tidbits that will help you understand trans lives better.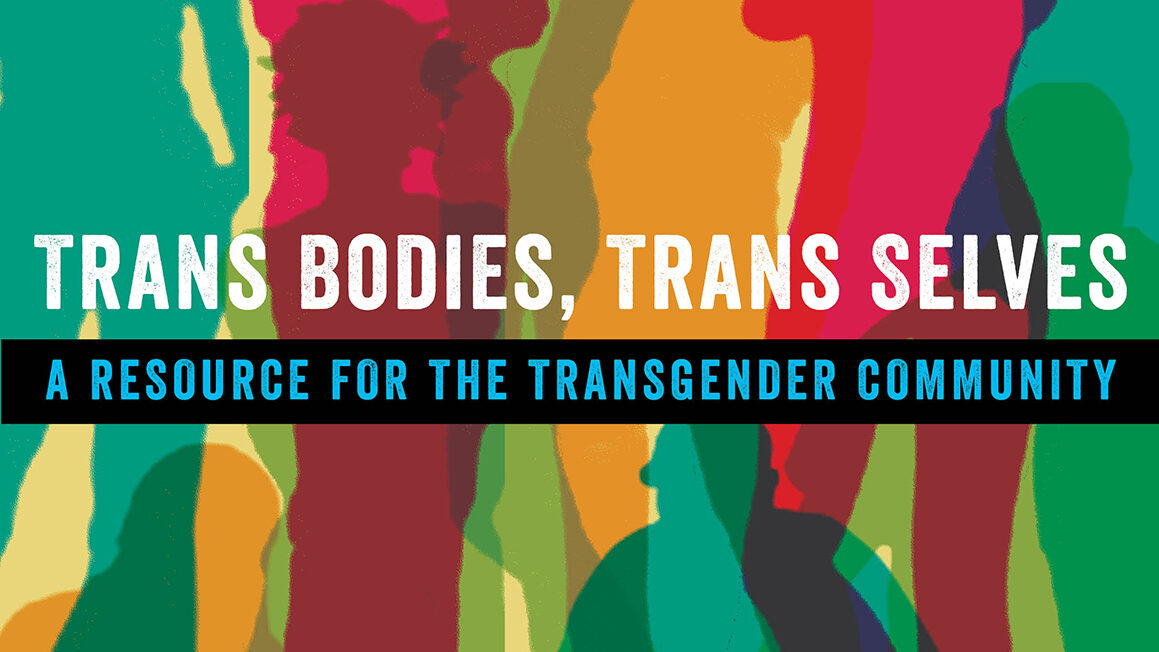 It talks about transgender issues in relation to:
race
employment
religion
medical and surgical transition
relationships
coming out and coming of age story
parenthood
trans young adults
arts and culture
mental health
and more
Adult Literature
Tired of discovering making love with transgender people through adult films and want better immersion? You must start discovering the world of trans adult literature. However, you must know that trans books like these are a dime a dozen because it's quite a lucrative industry. Finding something of good quality can prove to be harder.
However, some authors are well-known for this type of book already. Their work will be shared in this section simply because of the ratings that they've received. There are tons more available but you can start your collection with…
The Apprentice: A Transgender Romance Novel by Yumi Cox
This adult literature is quite titillating and not to mention, gripping. The story revolves around the life of Shane Gold, an apprentice electrician. His life changes when he starts working for Madam X, a brothel owner that's known for its Virgin Conversion Therapy.
Enter Natasha, one of the seductive staff members in Bella Bordello's brothel, who further makes Shane's life more exciting. To sum it up, it's a story of how Shane loses his virginity to a transgender woman.
Succubus by Nikki Crescent
Nikki Crescent is a well-known author for trans adult literature. She has more than twenty popular titles to choose from and it's quite hard to handpick just one. However, out of all her books, Succubus seems to be the best title to start with.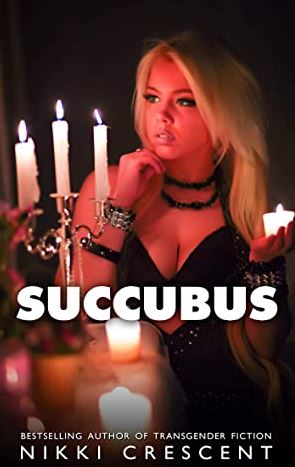 Although it contains a lot of bed scenes, the book teaches life lessons. The story revolves around Carrick, a man who's confused about what life path to choose. He then meets a mysterious tall, gorgeous, blonde succubus who changes his life and teaches him how to find true happiness.
It has a lot of positive comments and cisgender men who are interested in transgender women seem to identify a lot with the protagonist. If you're a man who's looking for a steamy first-time encounter (in your imaginations at least) with a trans woman, you should add it to your cart.
Wedding Night: Transformation, First Time Feminization by Jane Futa
If you're looking for something kinkier that involves domination and submission, you should look up Jane Futa. Jane's work involves a lot of:
feminization
gender transition
mistress transgender and gender bending
submission
and domination overtones
That will truly keep you on your toes.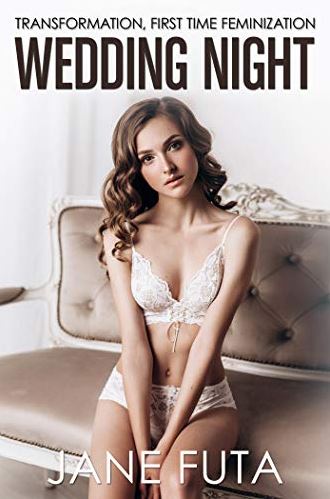 Are you a beta male who's fantasizing about being emasculated? Wedding Night: Transformation, First Time Feminization is the perfect book for you.
Romance
Are you the type of guy who's more into romance novels? There are thousands of trans book titles with this genre. You don't have to worry about running out of material to read.
However, please know that the titles that will be included in this section only involve romances between transgender women and men. If you won't be able to relate, you can feel free to skip these books. Should you be reading regardless of:
And just for the romance bit, keep reading.
Hiding Out: A Transgender Romance Novel by Yumi Cox
Do you like road-trip themed stories? Are you looking for a romance book that includes great adventures? If so, you shouldn't miss this one out. This title is one of Yumi Cox's most popular ones and it's comfortably sitting at the twenty-second spot in the Transgender Romance category of Amazon Kindle.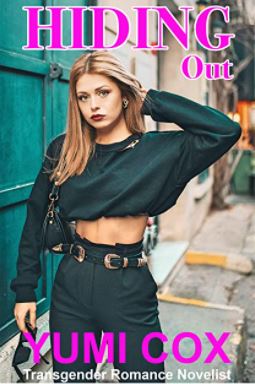 The story starts out with Joe being left by his fiancé for a woman. His sister Aileen, suggests a day trip to him and that's when his life changes to something more colorful. As he and his sister were having lunch in a diner, a slight boy with long hair and elfin features by the name of Jamie approaches them and asks for help.
Little did he know, his act of kindness would force him to gear up in the most dangerous and wild ride of his life.
The Exchange: A Transgender Romance Novel by Yumi Cox
If you're looking for a light-hearted romance transgender novel and you still want making love sprinkled here and there, this is the best title for you. Ryan, a rich Australian college student, got accepted for an exchange program at a Japanese university. That's when his life starts to get more exciting as he meets people from all walks of life.
As the charming and coveted man he is, he was able to penetrate the school's social circle very easily. Every girl in school desired him. What's more to ask for? He's intelligent, wealthy, have amazing looks with an athletic body to boot. However, he only had his eyes on one lady.
Enter May, a gorgeous transgender woman who could pass for a model, whose gorgeous looks captivated Ryan with just one gaze. Will her gorgeous looks be enough after Ryan finds out the truth about her gender identity?
Best Selling
Now that you have a list of what to read for entertainment purposes, it's time to get acquainted with the bestsellers. Please know that this guide can only include so much. If you want a full list, check this Amazon Best Sellers for Transgender Books.
Redefining Realness: My Path To Womanhood, Identity, Love & So Much More by Janet Mock
If you're a transgender woman who's looking for someone inspirational to look up to, read this autobiography by Janet Mock. It entails her experiences in terms of transitioning, thriving in the entertainment industry, and succeeding in a lot of aspects of life.
In this book, you will discover Janet's humble beginnings; from growing up poor, multiracial, and trans in America. You'll also get tips on how she has pushed through all of these hurdles despite having a life built upon the foundation of always belonging to the minority.
The Secrets of My Life by Caitlyn Jenner
Caitlyn Jenner was known as one of America's greatest Olympians before her transition. However, she catapulted to stardom because of the reality TV show Keeping up with the Kardashians. She was married to Kris Jenner, the matriarch of the Kardashian family, and was known as Bruce Jenner in the early stages of the show.
What makes this book special is it came out at a time just after Caitlyn Jenner transitioned publicly; when millions of fans are still puzzled by her transition. Although it received a lot of flak most especially from the fans of the hit tv series, it's still a must-read. It provides a better view of a person who chooses to be her true self, amidst the impending backlash and being middle-aged.
I'm Afraid of Men by Vivek Shraya
This book is perfect for trans individuals who are still in the closet and want to come out. In this book, Vivek shares her experience in passing as a man and the bullying she'd gone through from enduring the patriarchy in the society where she grew up in.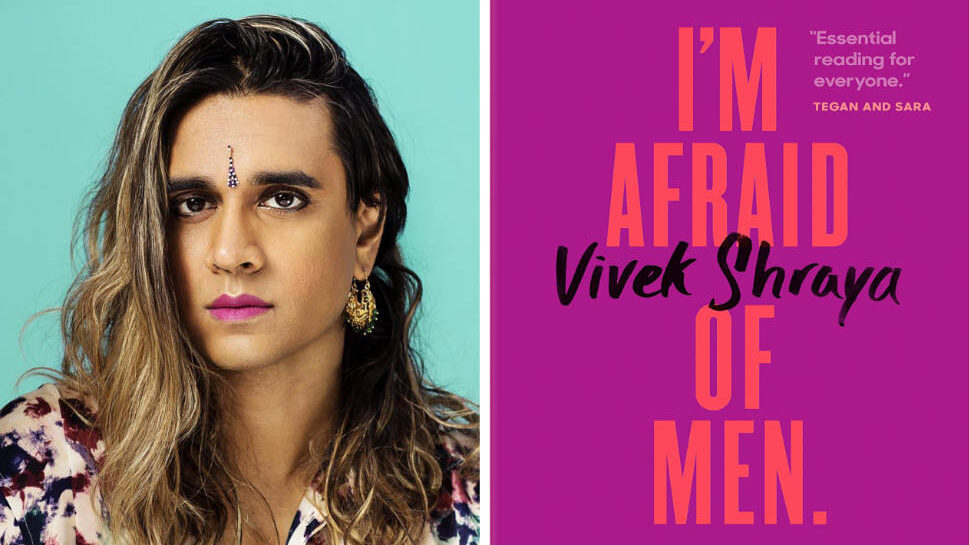 She only physically transitioned in her 30s and she'll help you navigate through taking space in this world where trans people are greatly marginalized. If you're looking to be inspired, don't miss it.
If you're a voracious reader and you feel like this list is incomplete, kindly write your suggestions in the comments section. You may also include gender nonconforming books.
If you've read some of the titles listed here and want to give additional information, feel free to do so. Don't forget to share this list of Transgender Books to Read on your timeline.