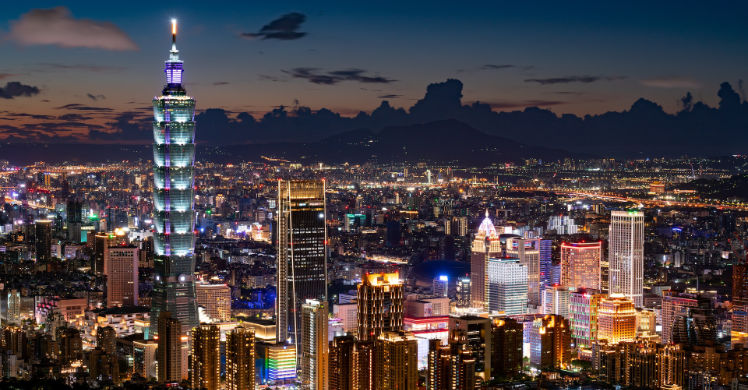 Meeting transsexual women in Taiwan
Taiwan is known for being one of the most LGBT friendly countries in East Asia and Asia. It's known for being the first place in Asia to allow gay marriage which is a big step for East Asian countries because of their conservative traditions and cultures.
The first Taiwan Pride was first held in Taipei in 2003. Now, with over 200,000 participants in 2019, it's known to be the second-largest LGBT pride in Asia behind Tel Aviv in Israel. Though Taiwan is progressive when it comes to gay and lesbian relationships, it's a different story for trans individuals in Taiwan.
Compared to other East Asian countries, Taiwan is more accepting of the LGBT community and there is not much discrimination. However, trans rights are still limited here and activists are still fighting for equality, especially when it comes to being able to identify as trans. Many trans individuals experience discrimination in the workplace and at home which forces a lot of Taiwanese trans women to still be closeted.
Dating in Taiwan is relatively safe and there are few instances of discrimination. Regardless of whether you're heterosexual or homosexual, Taiwan is still very conservative with public displays of affection. There's no problem with holding your partner's hand, as long as you keep other intimate gestures to a minimum in public. So whether you want to meet transsexual women in Taipei, New Taipei, Taichung or Kaohsiung, the Taiwanese are an accepting people who will not discriminate against you for who you are attracted to.
Finding your transsexual date in Taiwan now made easier
Since many trans individuals are still closeted in Taiwan, there's a low chance of bumping into a trans woman and getting to know them by chance. With My Transgender Date, all you need to do is sign up to meet your transsexual date in Taiwan. You'll be able to filter individuals according to location which makes it easier for you to meet them in person if you're in the same area.
If you're a trans woman on our website, you'll find it easy to meet trans-oriented individuals here who are open-minded and are looking for friendship, love and even long-term relationships. Our members here are decent and respectful because we want to make sure that our dating site is safe for people to meet each other.
Dating ideas with your transsexual date in Taiwan
With Taiwan's flourishing economy, there are so many beautiful sights to see in this country. So if you happen to be in Taipei, New Taipei, Taichung or Kaohsiung, you will never run out of things to do. These are highly recommended dating ideas for when you're in Taiwan.
Join the biggest Pride Parade in Taipei
You can't miss the biggest LGBT event in Taiwan, Taipei Pride. It's a good opportunity for you and your date to mingle with others who are fighting for the same social movement. With over 200,000 attendees in 2019, you'll enjoy listening to stories of LGBT individuals from different walks of life. Since it's the biggest Pride Parade in Taiwan, there'll be a lot of activities to participate in aside from the Parade itself. So this is an opportunity that you and your date can't miss.
Make a wish on a sky lantern in New Taipei
One of the most romantic festivals that you and your transsexual date can experience in New Taipei City is The Spring Lantern Festival held on the fifteenth day of the first month after the lunar new year. The festival happens in the Pingxi district where sky lanterns are available to visitors and locals throughout the whole year. On this festival, you and your date can learn how to make a sky lantern together and write your hopes and wishes for the future with them.
Have a casual date in Kaohsiung
If you're getting to know your date a bit more, there are tons of places in Kaohsiung that you can go for casual dates such as amusement parks and shopping districts. You can start off the afternoon by bringing your date to Taroko park where you can have fun racing around Suzuka Circuit on race karts. After that, Xinjuejiang shopping district is another great place to go window shopping while eating street food. Lastly, walking along the Ai He river is the cherry on top to make your date sweet. Holding hands and talking by the river is one of the most romantic things you can do in Kaohsiung!
Take a relaxing getaway to Taichung
One of the best places in Taiwan to take a break is Taichung which is known for its hot springs. If you and your date are planning a relaxing vacation or staycation, you can go to the mountains of Guguan with beautiful views and relaxing mountain resorts. Having a rejuvenating dip in the hot springs can take away the stress and make you feel good while you're on your date. So take it from us and book that relaxing getaway in Taichung!
The best dating experience in Taiwan with My Transgender Date
Haven't signed up with us yet? This is the best time to do so because you'll be having the best dating experience in Taiwan here at My Transgender Date. Our website is made and managed by a team of trans women who wanted to change the world of dating for their trans sisters.
Here there is no need to disclose your gender or worry about being harassed, insulted or subject to discrimination because our team works 24/7 to provide you with the best service the internet has to offer. You're guaranteed to have a safe and decent space for dating here where you can meet trans women in Taiwan, get to know transsexual women in Hong Kong, mingle with trans women in Macau and converse with many transsexual women in other parts of the world.
So whether you're looking for friendship, love, dating or marriage, we can make it possible for you! How can you experience all of that? Just sign up with us here at My Transgender Date to find the love of your life in Taiwan.
The first decent dating site for transgender women & gentlemen
Join over 125,000 members
Sign up now
Updated on