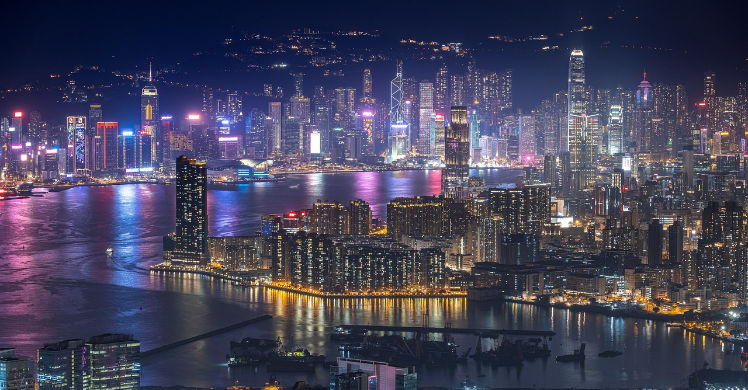 Meeting transsexual women in Hong Kong
Compared to Taiwan, Hong Kong is a little bit more conservative when it comes to the LGBT community and their rights. Its acceptance and tolerance of homosexuality only started just recently in the early 90s. And though the rise of LGBT representation and activism in the media has greatly influenced many Asian nations, Hong Kong is one of the few that has stuck with its conservative Chinese traditional values.
There is a gradual acceptance of members of the LGBT community. However, the majority of the population continue to be against same-sex marriage and a lot of transsexual individuals are still discriminated against in Hong Kong.
Many of the trans community often find that being socially accepted is still a challenge in Hong Kong with regards to family or the workplace. Though there are some activists who are fighting for equality, Hong Kong has yet to make significant changes for many of their trans citizens because of the presence of anti-LGBT groups which make it difficult for a lot of the members of the community to express themselves.
So how do you meet transsexual women in Hong Kong?
Since Hong Kong is still slightly conservative, trans women are often still closeted and meeting them in real life is not impossible, but can be quite challenging. With My Transgender Date, you can easily navigate through thousands of profiles in Hong Kong with ease.
If you're a trans woman looking for love, this is the place to meet trans-oriented individuals who want serious and long term relationships. Unlike other dating apps where you might be hesitant to disclose your gender, here you do not have to. It's a safe and decent space for dating where you can meet and date new people! And there is a high chance that you'll find the love of your life here.
Date ideas with your transsexual date in Hong Kong
Though Hong Kong is highly conservative, that doesn't mean that the LGBT community can't have a little fun. There are still LGBT safe spaces and organisations in Hong Kong which you and your transsexual date can enjoy! Here are some of our recommendations.
Join an LGBT running club at Central
OutRunners HK is an LGBT organisation which started in September 2015. They're a group of runners who meet, mingle and train together. The members of the club are part of the LGBT community and range from recreational joggers to competitive road, trail racers and marathon runners from all corners of the world. They meet regularly once a week on one of the most popular trails (Bowen Road in Central HK) ranging from 4-10kms. Soon, they'll be introducing alternative routes to cater to different difficulty levels.
This club is perfect for the fitness enthusiasts who love to get healthy with their partners. As well as mingling with new people, you and your date can help pace each other and cheer each other on.
Have an amusement park date at Lantau Island
You can never go wrong with bringing your date to an amusement park. Hong Kong Disneyland in Lantau is the perfect date place for couples seeking thrill-rides and a nostalgic form of entertainment.
Waiting in line for the rides can be an opportunity to get to know each other and have a conversation, plus it's a good chance to see the child-like side of your transsexual date. Disneyland is known for being the most magical place on earth and surely with the love of your life by your side, it couldn't be more accurate.
Have a helicopter ride at Tsim Sha Tsui
Wanting to go all out? If you're planning on something more extravagant, a helicopter ride at night to see the beautiful Hong Kong skyline from above is an excellent idea for a date night.
The Peninsula Hotel offers this service for those who are really bent on impressing their dates. You can choose to have afternoon tea, a spa treatment, or dinner at the hotel ending in a lovely helicopter ride. Your transsexual date will definitely be over the moon with this idea.
Enjoy the best food and craft beer at Mongkok
A favourite of locals and tourists alike is the amazing Garage Bar located at the Cordis Hotel in Mongkok. The venue is an open-air space lined with food trucks serving a variety of choices.
They are known for having the best craft beer in town which is a culinary treat in itself for the fun-loving and adventurous couples. After a whole day of shopping in Mong Kok, Garage bar is the best place to relax and chill out while having a conversation over an ice-cold drink.
My Transgender Date offers you an experience unlike any other
If you're a trans woman who has tried going on other dating sites, you may have experienced discrimination and harassment, especially from people who can hide behind their internet personas. But here at My Transgender Date, our team makes sure we protect you from that.
Our website was created by a team of trans women who understand the challenges of dating and wanted to change that. We work day and night to provide you with a safe and decent service. Here at My Transgender Date we want to make transsexual dating in Hong Kong much easier for you. Our team ensures that our members are screened before they can fully sign up to avoid scammers and individuals with bad intentions.
We only want the best for you and hope that by signing up with us, we can make finding your dream partner a reality. So whether you're looking to date in Hong Kong, meet transsexual women in Macau, or mingle with Taiwanese transsexual women, you're sure to have a dating experience unlike any other here at My Transgender Date. Signing up won't take long, so what are you waiting for?
The first decent dating site for transgender women & gentlemen
Join over 125,000 members
Sign up now
Updated on