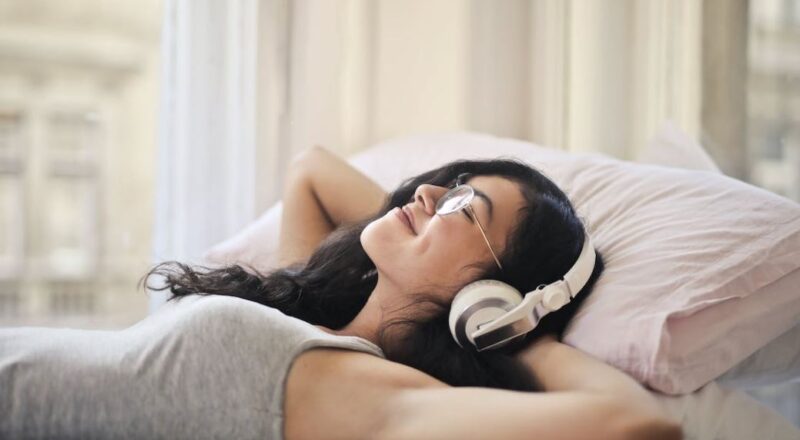 Transgender Songs To Listen To
This post was last updated on .
We've created a list of transgender singers but today, we're going to be discussing songs about transgender individuals. The best songs are often the ones that can evoke a person's emotions. Too many songs about love and heartbreak are always at the top of the charts for that very reason.
However, when it comes to struggles with gender identity, only a few exist. That's why we've created a list for you to enjoy, relate to, or take inspiration from.
Cherry Lips by Garbage
The lead vocalist of the rock band Garbage, Shirley Manson is one of the most open singers supporting non-binary and transgender identities. Although not exactly a transgender song, it's a positive song about supporting a pretty boy who has cherry lips and wears sexy heels and hot pants.
It's not a satirical song as even the chorus contains the positive affirmations,
Go baby go go, we're right behind you.
Pertaining to the fact that she supports the "delicate boy" who had the power to cast a spell on every man that he walked by.
Girls and Boys by Blur
Coincidentally, the band name created the gender-blurring hit song Girls and Boys which even won NME's 1994 song of the year, is named Blur. It's a fun song about loving who you are and loving who you love. In the 90s, gender identity variations were not as accepted as they are today.
It was a refreshing message in the era and the song is still relevant today. Moreover, it's also a fun song to dance to and can perk any one up no matter what time of day.
Cameron by Jillette Johnson
This soulful song is relatable to many transgender women all over the world. The struggles of transgender girls growing up were delivered with the help of Jillette's beautiful and powerful voice. The lyrics are a homage and affirmation of the existence of trans women.
Part of the lyrics is the line "you're not an alien, Cameron", which reinforces that the transgender listener is no different than any human being in this world. If you like transgender songs about acceptance, Jillette's song should be at the top of your playlist.
Added to that, the music video of a boy dressing up in feminine clothing and doing makeup is captivating. It's a vivid mirror of how it was to grow up, hiding the real gender identity and experiencing gender euphoria.
A Girl Called Johnny by The Waterboys
Who would've thought that back in 1983, there was already a song that talked about a boy transforming into a girl? Yes, it's called A Girl Called Johnny by the band The Waterboys. The lyrics start with the singer singing about knowing a girl called Johnny who dressed up as a girl.
It gets deeper when he sings about his admiration for Johnny's bravery. The kind that doesn't care if there were many repercussions for him, living the life he wanted. The song was said to be inspired by a character from the novel The Wild Boys by William S. Burroughs.
I Am Her by Shea Diamond
This soulful urban song was written and performed by the gorgeous transgender singer Shea Diamond. The lyrics start with her, singing about being an outcast. What makes it more powerful apart from her already polarizing vocals was the music video.
It shows a montage of social issues about the oppression of people of color and discrimination against individuals in the LGBTQIA+ community. It's truly a fun anthem for transgender people who want to feel uplifted and motivated.
My Beautiful Son by Hole
Courtney Love, popular for being a rock star, Kurt Cobain's wife, and it girl, had a song about her late husband's crossdressing. The song My Beautiful Son includes the lyrics
You look good in my dress/I'll get your friends to clean the mess/You look good in my clothes/I can feel you where the doctor goes.
The song was also a single wherein she used his childhood photo where he dressed up as a girl as the cover art. Although she was called a trashy homophobe in 2011 after she encouraged fans to chant "Foo Fighters are gay", she released a love letter for the LGBTQ community in 2018.
Androgyny by Garbage
As mentioned earlier, the lead vocalist Shirley Manson is an openly LGBTQIA+ ally. Androgyny is another pop-rock hit that talks about freeing one's mind and seeing the world beyond the restrictive confines of society.
Part of the song's lyrics deals with boys being in the girls' room and girls being in the boys' room. It also encourages one to get along with everyone and free their mind with an androgynous view.
Beautiful by Christina Aguilera
Although the lyrics don't specifically talk about transgenderism, it's about acceptance. Because many transgender people are often ostracized, songs like Beautiful can help with confidence and self-love. Moreover, the music video features individuals from the LGBTQIA+ community, and one of them is a transgender woman.
Added to that, in 2021, she has shown her support for transgender people publicly. In a Pink News interview, she shared,
I am also proud to support TransTech Social Enterprises and TransLash Media, two organizations doing such important work for the community.
That same year, she released a PRIDE collection and donated all the proceeds to several LGBTQIA+ organizations.
Born This Way by Lady Gaga
The list will not be complete without including Lady Gaga's Born This Way. It's often dubbed as her LGBT anthem as it includes empowering lyrics empowering lesbian, gay, transgender, and bisexual, people.
Out of all the top pop stars that emerged in the industry since the year 2000, she's the most vocal about her support for the LGBTQIA+ community.
Express Yourself by Madonna
Finally, this list will not be complete without one of the pioneers of pop stars who don't hide their support for the LGBTQIA+ community, Madonna.
Her song Express Yourself is a powerful and catchy hit that's about expressing a woman's love for a man. But nowadays, it's often dubbed as one of the pop diva's LGBTQIA+ anthems. After all, when you're a trans person, you can never go wrong with expressing your gender identity!
Express yourself and forget the rest! Did you enjoy this list? If we failed to include your favorite transgender song, kindly comment below.