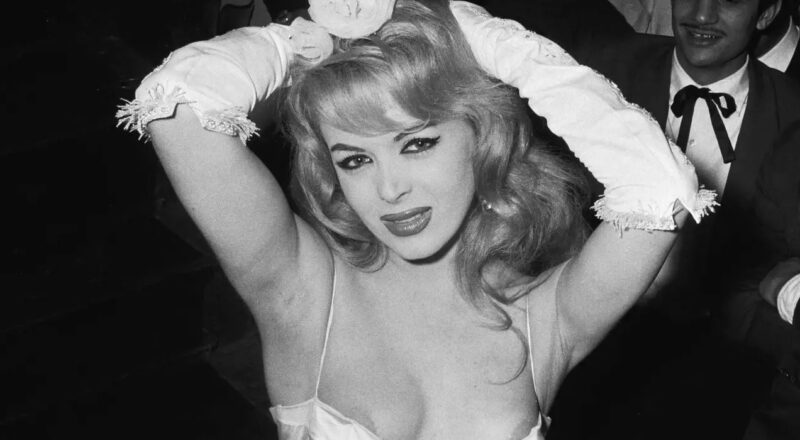 The Life of Jacqueline Charlotte Dufresnoy AKA Coccinelle
This post was last updated on .
It's comforting to see that the movement for transgender rights is consistent and treading forward. But it's also important to know the beginnings and the people behind it that made pivotal leaps to get where it is today.
Many people might think that entertainment is not a serious type of movement. But on the contrary, the visibility of transgender entertainers is what helps bring the conversations about transgenderism to the table.
Today, we're going to discuss the challenging yet glamorous life of one of the transgender celebrity pioneers in the entertainment industry—Coccinelle.
Who Was Coccinelle before the Gender Reassignment Surgery?
Also known as Jacqueline Charlotte Dufresnoy, she was born on August 23, 1931, in Paris, France. At a very young age, she shared her disdain in being assigned male at birth.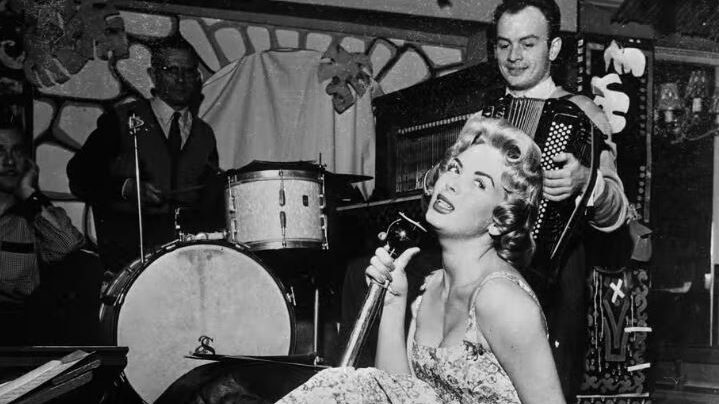 According to NationalWorld, she shared,
As a boy aged four, I knew I was different. I was a girl, really, but nobody could see it.
As a child, she used to wear wigs and dresses. As a teenager, her love for femininity even grew bigger.
Hormone Replacement Therapy
She started taking hormone medications in 1952 when she was 21 years old. During the 50s, the most common way that feminization was done was with synthetic estrogens.
Discovery
Her fervent love for the nightlife helped her pick the stage name Coccinelle (ladybug in French). During a party in her teens in a red dress with black polka dots, several people dubbed her Coccinelle because of her outfit.
At the young age of 23, she was discovered when she performed a song at the Chez Madame Arthur cabaret. The number of her performance was taken from the film Premier rendez-vous. Because of her beauty and dazzling debut, she was offered a spot at the Le Carrousel de Paris. It is one of France's popular music halls that feature other transgender performers.
Jacqueline Charlotte Dufresnoy's Gender Reassignment Surgery
The idea of gender reassignment surgery (GRS) came by chance for her. While she was on one of her tours as a performer in Morocco, she stumbled upon the information that a doctor in the country was performing the surgery.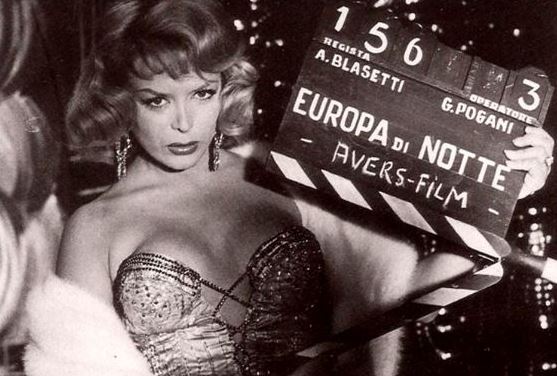 In 1958, she traveled to Casablanca and met up with the surgeon.
She shared,
So I went to Casablanca to meet the doctor who was going to rectify this error of the nature of which I was a victim—Finally, I was going to be a real woman, in perfect harmony, inside and out.
Coccinelle's GRS
Without thinking things through, she underwent GRS under Dr. Burou. When asked about her experience, her statement brimmed with positivity. According to her, the doctor rectified nature's mistake and her womanhood, mentally and physically, was finally aligned.
After the operation, the doctor just said, "Bonjour, mademoiselle", and I knew it had been a success.
First French Transgender Woman to Undergo GRS
It was just after the world war when she underwent the surgery and the France media went into a frenzy.
When journalists found out, I was on the front page of all the magazines, which made the surgeon a fortune and propelled me to superstardom.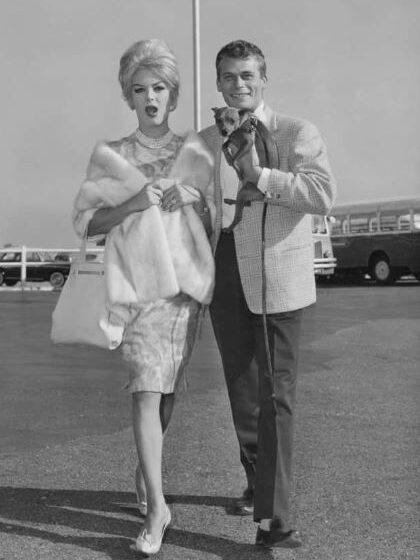 However, there were repercussions to her operation. During the time after she got the GRS, France didn't allow people to wear clothing that wasn't associated with their genders assigned at birth.
Coccinelle's fame helped the nation to amend its laws—allowing birth certificate gender markers to be changed after the surgery. Because of the new law, she was able to legally change her name to Jacqueline Charlotte.
Superstardom
The media frenzy catapulted her and her surgeon to stardom. It opened many doors for her to work as a traveling performer and singer in France and Germany.
Film Industry
Along with working as a cabaret performer, she also appeared in mainstream films as an actress. Some of her notable works were in:
Europa di notte (1959)
Los Viciosos (1962)
and Días de viejo color (1968)
Cherchez la Femme Revue
At the Olympia in Paris, she worked for seven months and performed Cherchez la Femme revue—which deals with crossdressing.
She performed for the very last time for the public in the year 1990.
Relationships
She did not only help open doors for transgender women in the mainstream entertainment industry. She was also instrumental in France, allowing transgender people to get married to partners who were assigned the same gender at birth.
In 1960, she married Francis Bonnet, a sports journalist. They were legally wedded through a Catholic ceremony. She would go on to marry two times more, second with Mario Costa, and with her third and final husband Thierry Wilson, a transgender man who's known for being an activist.
She shared that in her first marriage, she was rebaptized as Jacqueline. It was a requirement by the Catholic church for her wedding to progress.
Later Life
After retiring from performing, she owned and managed a cabaret in France. She also wrote an autobiography that entails her journey as a transgender woman and the entertainer, Coccinelle.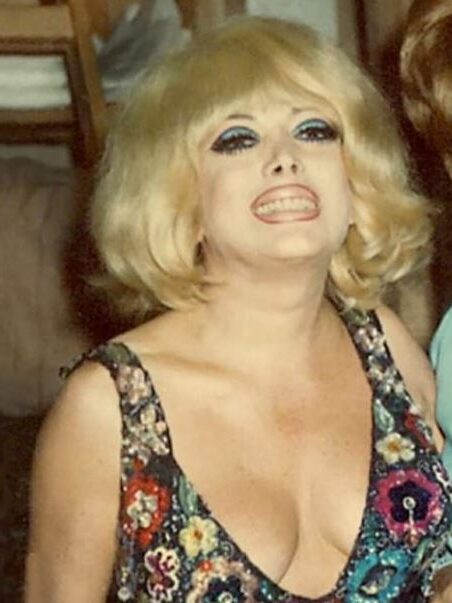 Being vocal about her transgenderism, she was one of France's pioneers in fighting for transgender rights. She is the founder of Devenir Femme, an organization supporting trans individuals who want to undergo GRS but can't afford it.
She's also one of the foundations of the Center for Aid, Research, and Information for Transsexuality and Gender Identity by helping its organization.
Death and Legacy
At 75 on October 9, 2006, she suffered from a stroke. She was rushed to a hospital in Marseille, France but she was shortly proclaimed dead.
On August 23, 2022, Google celebrated her 91st birthday by honoring her with Google Doodle. These doodles often change depending on who the company's currently paying homage to.
They appear with the company's logo whenever a user does their search. Coccinelle's Google Doodle is an illustration of her image in blue fur with a blonde bun showcasing a ladybug.
Most of the individuals who appear in Google Doodles are notable in terms of being part of society's radical change.