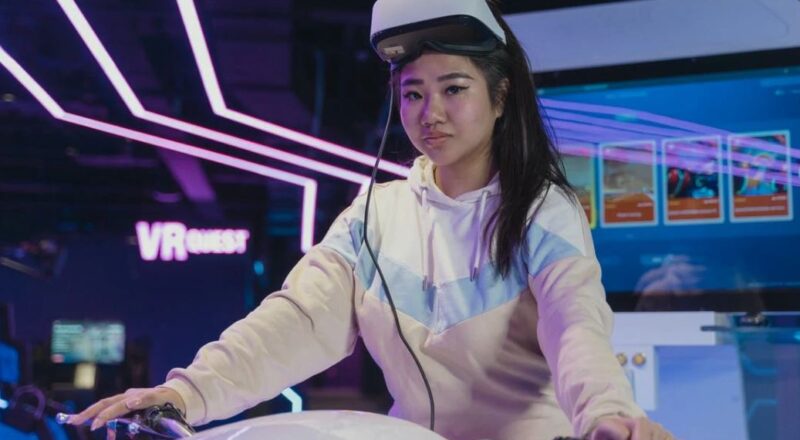 Transgender Twitch Streamers you should Subscribe
Twitch is one of the most entertaining platforms on the internet. It's a place where some people share their gaming activity through video streaming where they can get a loyal following and viewers.
With an average of 30 million users a day, it's a great way to be seen and become a celebrity. Today, we're going to feature transgender twitch streamers that are making a name in the gaming industry.
Willow
She's not only a trans Twitch streamer but she's also passionate about educating her viewers regarding transgender issues. On her profile, she has shared that she's a gay girl who's a former engineer and an activist.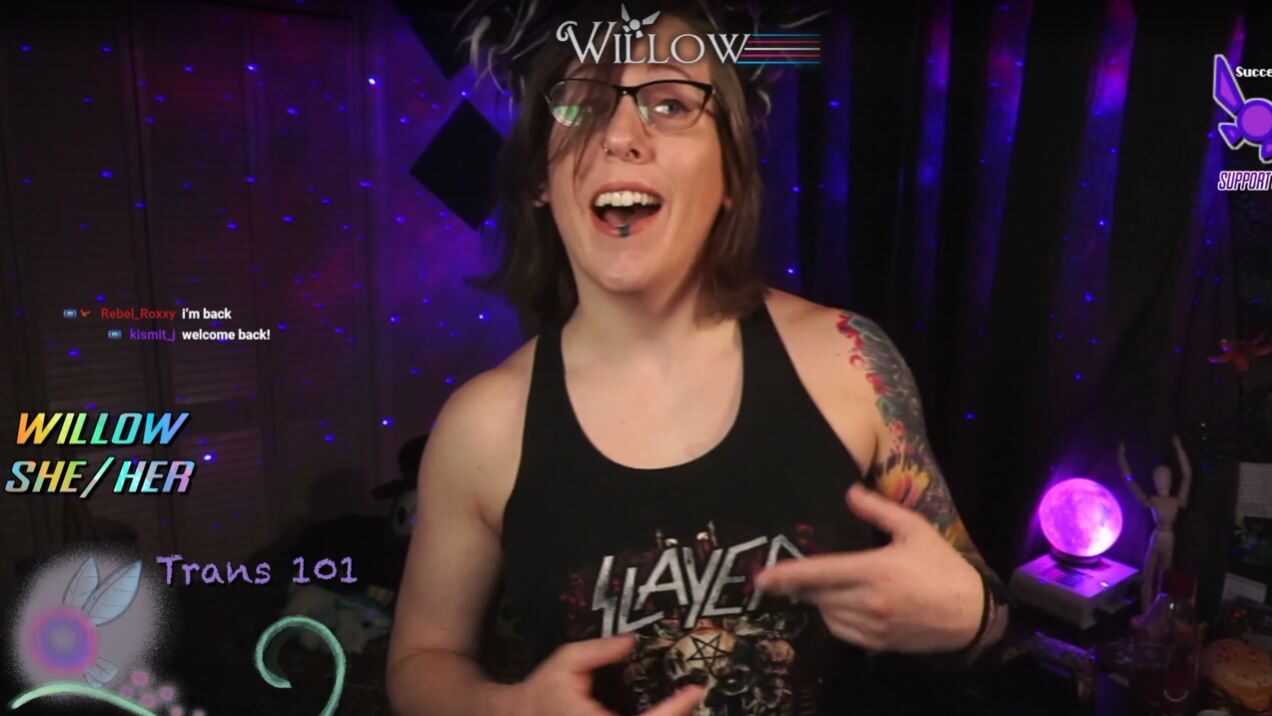 Apart from Twitch, she has multiple streams of income through several businesses. Her love for video games is what compelled her to create a Twitch channel.
Some of the games that she has streamed are:
Bloodborne
Carrion
Deus Ex
Darkest Dungeon
Inside
Hollow Knight
Fallout 4
Alien Isolation
Resident Evil 2
Noita
Outer Worlds
Dark Souls Series
NickiieTV
Nicole Manoella A.K.A. NickiieTV, is a Brazillian transgender Twitch streamer whose favorite game to stream is Dead By Daylight. She has shared that she streams the game almost every day and that every episode is fun.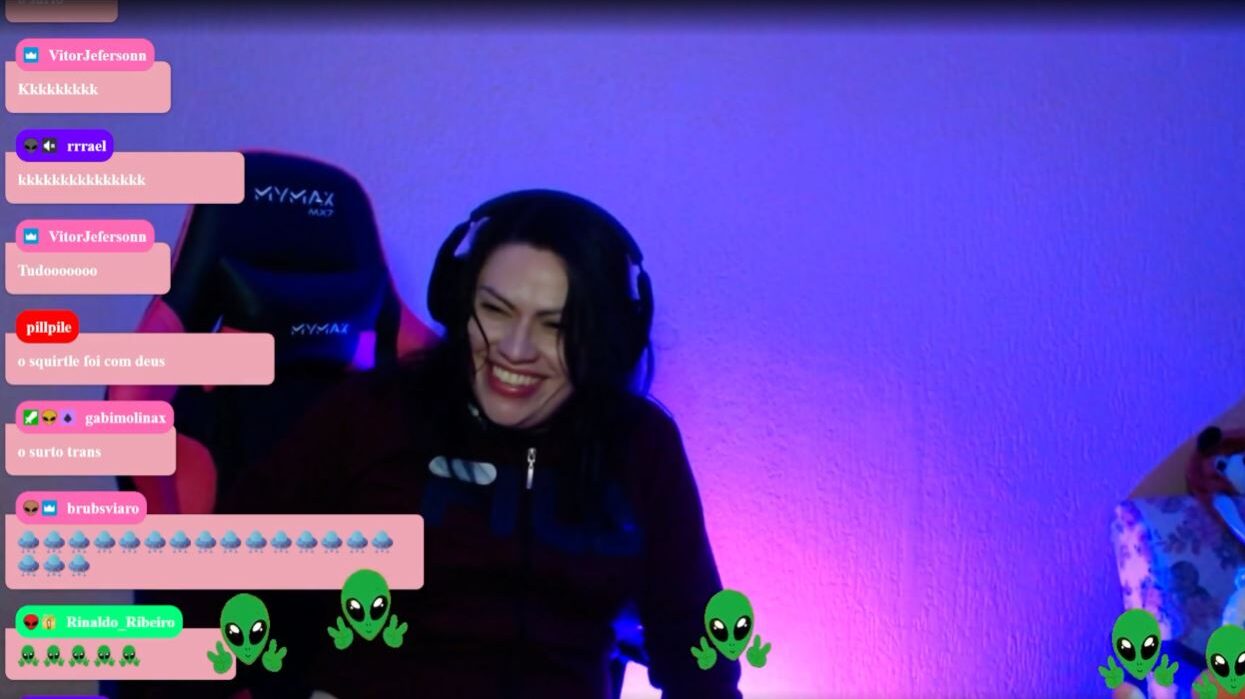 She shared that her PC specs are:
AMD Ryzen 7 5800x 4.7ghz
Asus Tuff Gaming 8550M-Plus
T-Force Vulcan DDR4 32GB Memory
AMD Radeon RX 6600 Video Card
Apart from gaming, she's also married for 10 years and dreams of living in a place where she's safe and away from prejudice. On her channel, comments about racism, and LGBTQIAP+ discrimination are not allowed.
She speaks Portuguese in her videos so if you don't understand the language, you're not going to comprehend her commentary. But if you're familiar with the games that she's streaming, the gameplay can be more than enough as a universal language.
Orcastraw
Kate or Kaitlyn has more than 13,000 followers and her Twitch channel is continuously growing because of her approachable and laid-back personality. But what makes her more appealing to her viewers is that she has a quirky style and is into nostalgic games.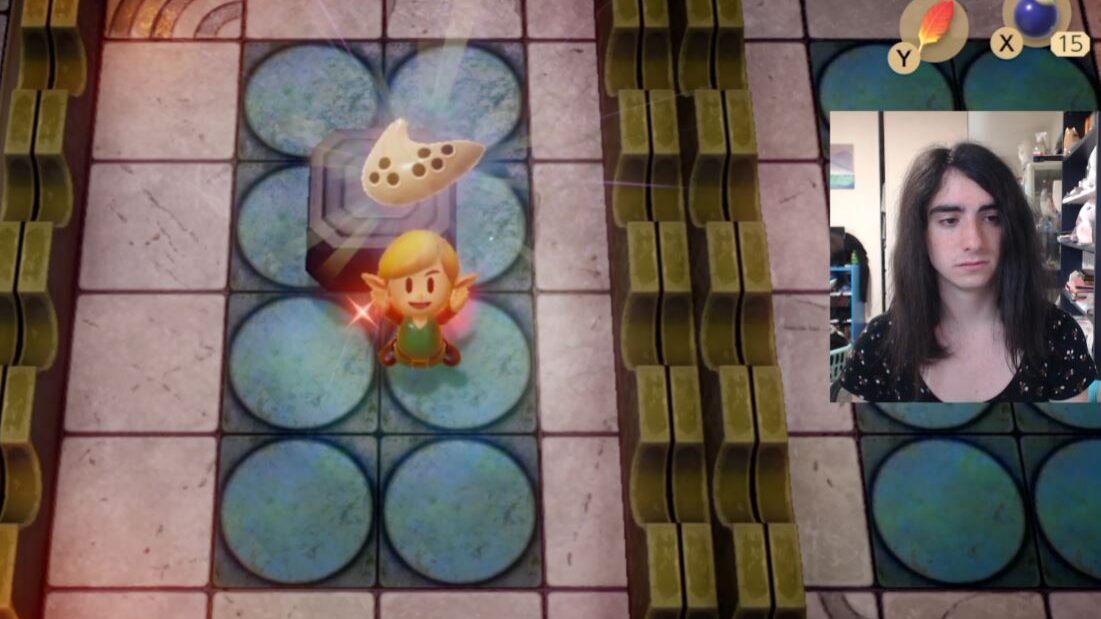 Some of the games that she streams are Zelda, Mariokart, and some JRPGs. Apart from her Twitch channel, she's also quite active on Twitter. She's openly trans and gay.
On her Twitter account, she has shared a lot of content about gaming news which tells that she's not only on Twitch to be some sort of celebrity, but she's a true blue gamer herself.
According to her Patreon profile, she's not only a Twitch streamer, she's also a graphic designer and a YouTuber. Most of her content is entertaining speedruns of her favorite RPGs.
Umbra
Heather, also known as Umbra on Twitch, is one of the most popular transgender Twitch streamers on the internet. She calls herself an irresponsible vampire who mostly plays Dead by Daylight.
She doesn't tolerate racism, sexism, homophobia, transphobia, and discrimination of any kind. She also doesn't allow negative comments about other streamers on her channel.
Heather is dedicated to her channel and her streams are scheduled. She usually goes live at 10:00 PM EST on weekdays. Apart from her streaming job, she's also passionate about art. So much so that on her channel, she has dedicated one of her profile tabs to her favorite graphic designers.
Her vampire persona is not only the reason as to why she has a loyal following. Her quirky and fun traits are what compel her fans to stay. In one of her tabs called Donation, she cheekily wrote, "WARNING, I WILL SPEND ALL THE MONEY ON CHICKEN MCNUGGETS. I AM NOT A RESPONSIBLE ADULT."
AzureMako
AzureMako, also known as Clair, has more than 500 followers on Twitch. Her channel is consistently growing because just like Willow, she doesn't share game streams, she also educates her viewers about LGBTQIA+ and transgender issues.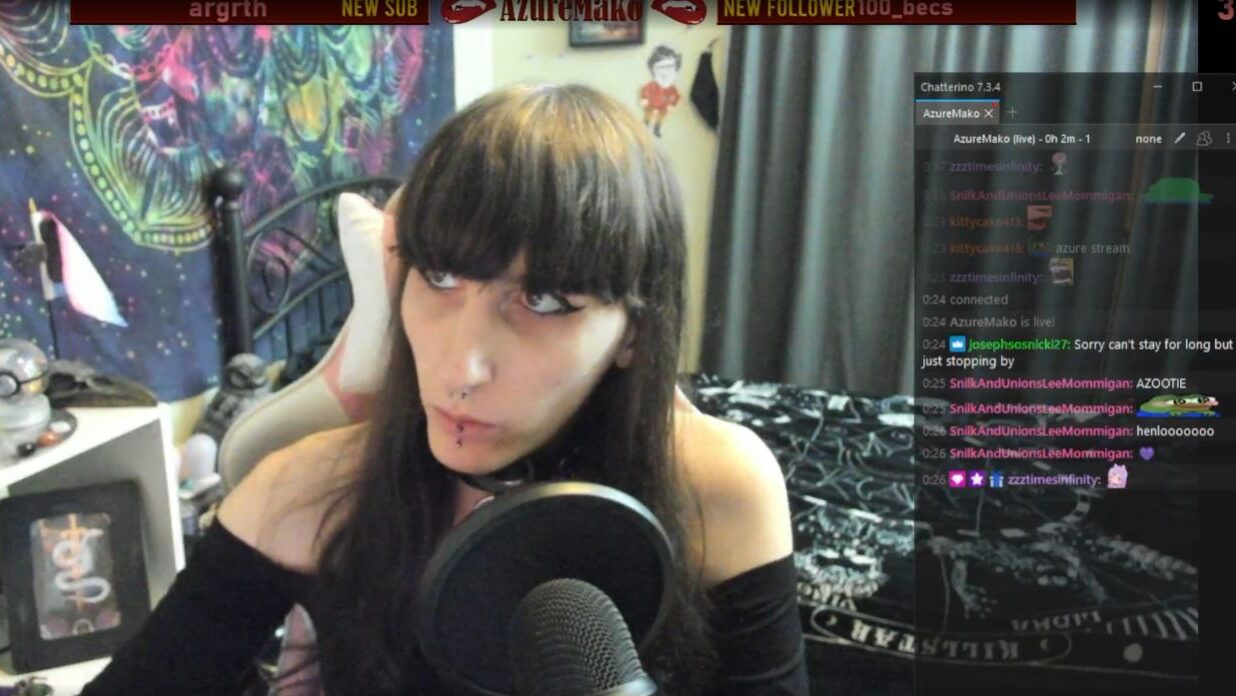 She's Canadian and in her late 20s and enjoys playing shooter, RPG, and MMOs, with WoW, being her favorite. She's also vocal about her passion for Human rights issues, politics, memes, and being a brat.
According to her profile, her PC specs are:
CPU: AMD Ryzen 7 3800X
Motherboard: ASUS ROG STRIX B450-F GAMING AM4 AMD B450
PSU: CORSAIR CXM series CX600M 600W
Memory: [Corsair Vengeance 2×8 1066MHz]
Case: Cooler Master MasterBox MB520 ARGB ATX Mid-Tower with ARGB Lighting System
GPU: MSI GeForce GTX 1660 SUPER DirectX 12 GTX 1660 SUPER
On her Twitter, she shares a lot of political and funny memes. Her humor is considered to be for adults and is why she has written on her profile that her feed is for 18+ and NSFW.
The Last Seahorse
If you're looking for a non-binary streamer, The Last Seahorse is for you. They don't only stream games. According to their Twitch profile, they're also a Variety Vtuber, DJ, Musician, and the last surviving seahorse from the Isle of Seahorse.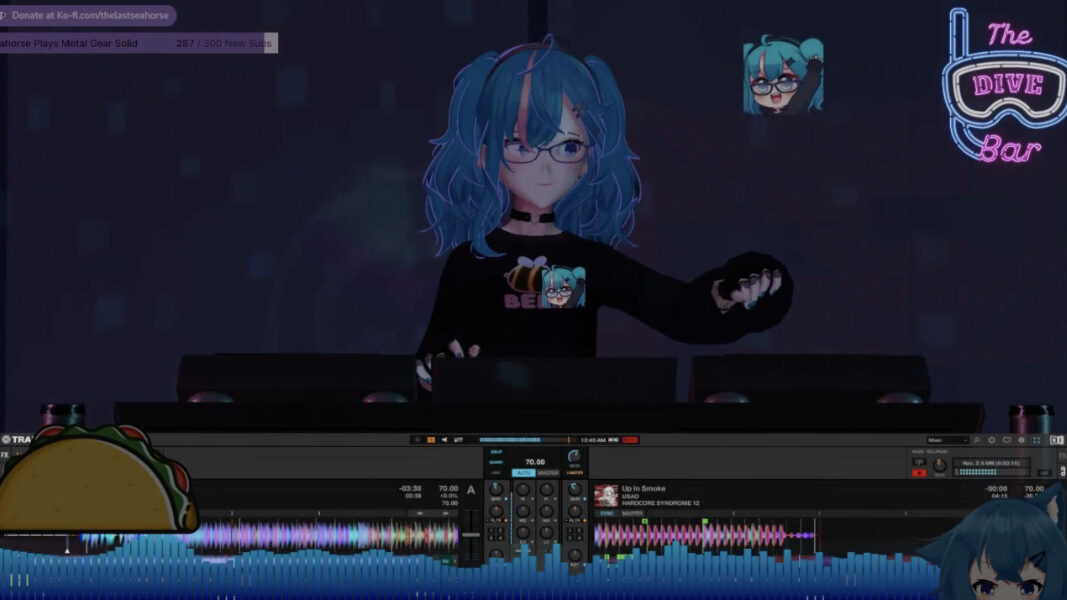 Their channel is successful because it's considered a safe space by many. One of the notes on their profile writes
If you are having a bad day, that is fine. Take a hug, relax, lurk, say hi, say you're having a bad day; But don't give details that may cause others pain.
The Last Seahorse is very strict with their channel viewing guidelines. They don't tolerate any heavy and political topics, along with bigotry, bashing, and self-promotion.
Their PC specs are:
CPU: AMD 5950X
Cooler: ID-Cooling Pinkflow 240
RAM: 64GB DDR3600
Video Card: MSI Gaming x Trio 3090
Storage: 2x 1TB NVME SSDs
Queerventuretime
She, or sometimes they, as written on her profile, is Coral. The fun lil' queerdo who does things. She also refers to herself as Chatty Catty which goes along well with her upbeat personality whenever she streams her gaming activities.
According to her, she didn't only create her channel to be known or be an online celebrity. She has experienced a lonely year and as a social person like herself, Twitch was her way to have fun by watching and sharing gameplays while socializing.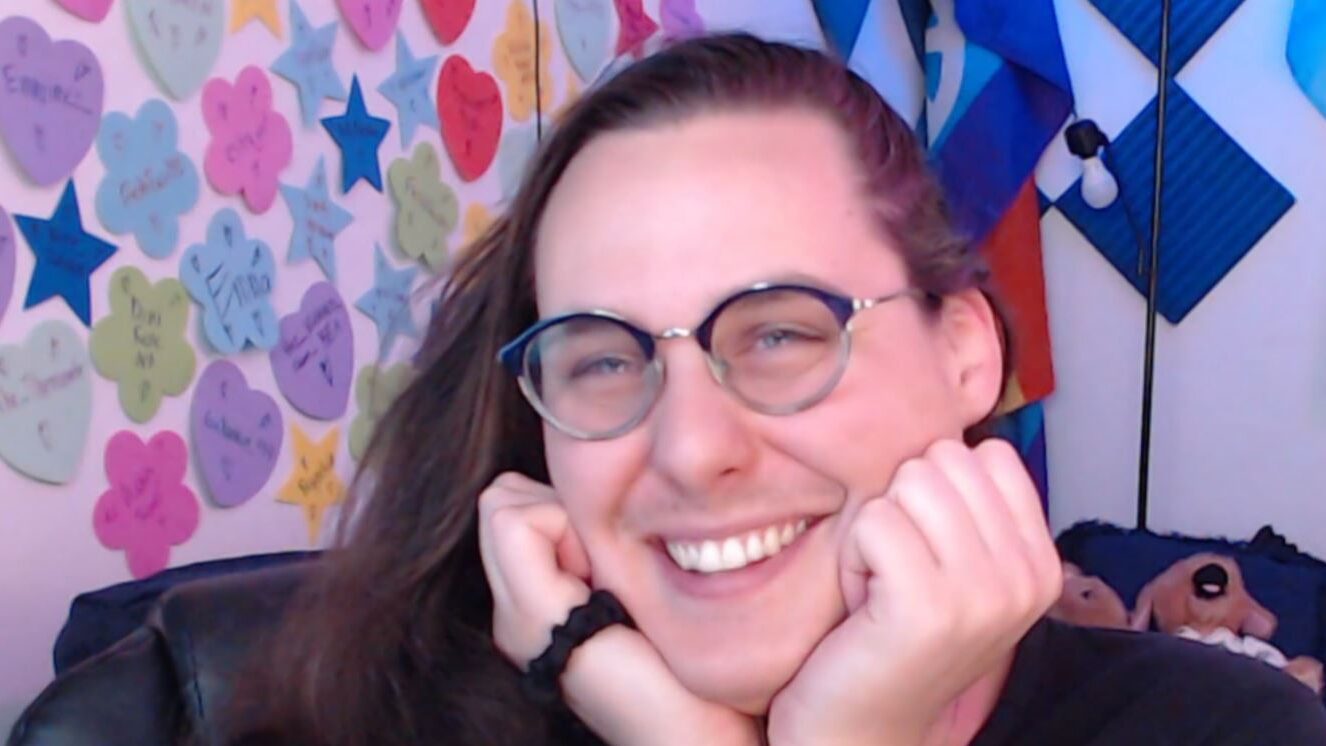 Her channel is a progressive queer channel that supports marginalized communities. Some topics discussed on the channel are to analyze power structures that surround the LGBTQIA+ community as well.
Do you have any personal favorite transgender streamers on Twitch that we've failed to include? Feel free to comment on their handles below and share this list with your friends. Happy gaming!