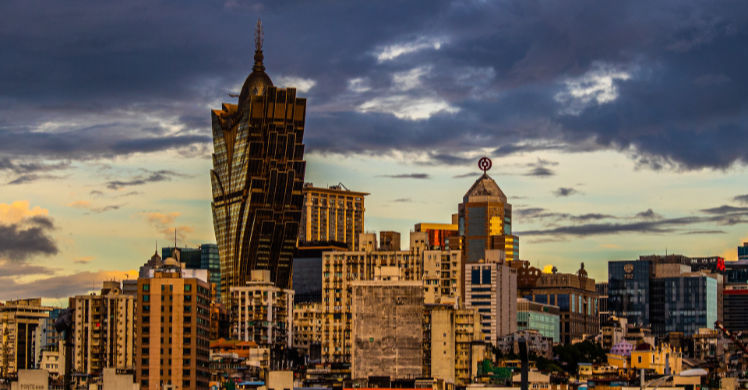 Meeting transsexual women in Macau
Macau is a stone's throw away from Hong Kong and if you're located in either of these places, you can just take a ferry ride back and forth so you can choose whether to meet transsexual women in Hong Kong or Macau with ease.
LGBT individuals in Macau are treated similarly to those in Hong Kong. Many of the population still believe that heterosexuality and being cis-gendered are the norm. Since homosexuality only became legal in 1996, Macau still has a long way to go for acceptance and tolerance.
There is little to no LGBT visibility in Macau, which makes it difficult for LGBT individuals to come out. Though some individuals are openly gay, they still try to be discreet as there is still silent discrimination at the workplace. Trans individuals that reside in Macau mostly come from places like the Philippines as Macau and Hong Kong are popular tourist and work destinations for Filipinos. Hence there are many transsexual women from the Philippines in Macau.
There are organisations such as Rainbow of Macau and the Macau LGBT Rights Concern Group that are pushing for equality in the country, however traditional Chinese values often contradict this movement thus hindering progress. Although this is the current situation in Macau, its neighbour Taiwan is gaining traction when it comes to progress. So there is still hope for countries such as Macau and Hong Kong.
My Transgender Date will make meeting transsexual women in Macau easy
Dating a trans woman in Macau might be a bit challenging. They might either be hard to find or they might not be on the same page as you when it comes to dating. That's why My Transgender Date will get rid of all these challenges by letting you meet and mingle with transsexual women located in Macau.
Whether you're looking for friendship, love, a serious relationship or marriage, My Transgender Date is the best place to start. If you're a trans woman who finds it tedious to disclose your gender in other online dating sites, you will never have to do that here. Our members are trans-oriented individuals who are open-minded, decent and respectful.
Date ideas with your transsexual date in Macau
Though there aren't a lot of places in Macau specifically for transsexual individuals, that doesn't mean you can't have any fun here. Here are some of the romantic things you can enjoy that we recommend.
Have afternoon tea at the Conrad in Cotai Central
Add a dash of romance when you're in Macau by having afternoon tea at the Conrad Hotel. It's casual, quaint and definitely a good time for conversation. The lobby lounge has a beautiful interior and ambience that will make you feel right at home.
They have a variety of delectable cakes and sandwiches paired with a wide selection of teas. They also have a Mr and Miss Tea set available perfect for the couple on a date.
Have an exquisite dinner at El Gaucho in Cotai
Steak and wine? Yes please! The El Gaucho in Cotai is a hidden gem which serves the best steak in town. A romantic dinner here is sure to leave a good impression and great memories with your transsexual date. The food and the wine selection are of a high quality and service is excellent.
It's a quiet place, but don't let it fool you. They have the best Argentinian beef that's cooked to perfection. So for those couples with a penchant for amazing steak, this is definitely the place for you.
The perfect Sunday date at Sai Van Lake
After a romantic dinner, Sai Van Lake is perfect for an evening stroll. You get to see the bright lights that line the lake and the view of the Macau Tower illuminated at night. There are a few boats here and there that make the area all the more peaceful.
It's the perfect backdrop for walking hand in hand while listening to the calming sounds of water as you share intimate conversations together. You can never go wrong with bringing your partner here.
My Transgender Date is the perfect platform for you in Macau
It can be quite a challenge meeting up with trans women at your local bar, restaurant or casino. But with My Transgender Date, dating in Macau is literally just as easy as a click of a button. We have thousands of profiles, ranging from transsexual women to trans-oriented individuals seeking friendship, romance, love, serious relationships and marriage here.
Our website is the right tool for you to seek out the partner that you are looking for in Macau. Before you get to meet your date in person, you can get to know them better by exchanging messages. We have helped many couples find each other on our site and we hope that we can do the same for you! Signing up with us is free and it will only take you a few minutes to create a profile. This is your chance to make the journey to love an easy one.
The first decent dating site for transgender women & gentlemen
Join over 125,000 members
Sign up now
Updated on