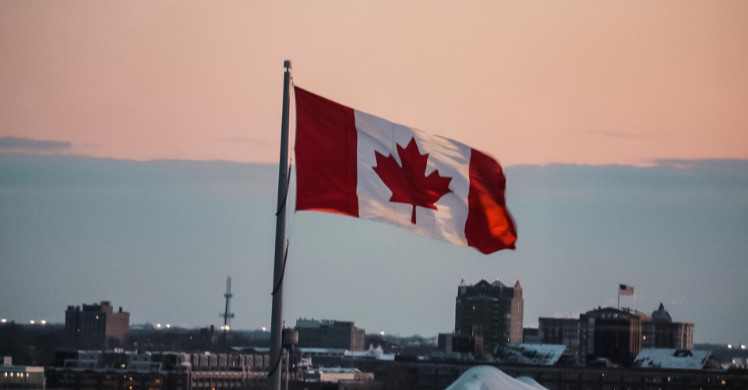 Dating for transsexual women in Canada
Dating a transsexual woman in Canada is as sweet as their famous maple syrup. Being one of the most tolerant and accepting countries of the LGBT community, you'll find that dating in this wonderful country is liberating and non-discriminatory. Canada has evolved over the years, creating laws to equally cater to all its citizens. This makes living here a very safe place for members of the LGBT community.
Canada has also been continuously promoting and implementing anti-discrimination laws for transgender people which allows them to have equal rights and live better lives. Many transsexual women in Canada find that it's easier to be themselves and safely transition in this country because people are very tolerant and accepting.
Whether you're dating in big cities like Montreal, Toronto and Vancouver, Canadians will not judge you for being part of the LGBT community, nor will they discriminate against you for who you are attracted to. Though Canadian transsexual women are generally not as flamboyant as their Asian sisters, they are open-minded, warm and self-confident.
You're sure to find your transsexual date here in Canada
With My Transgender Date, you can find the perfect date with just a click of a button. You don't need to think twice when you message the members on our site because we screen those who sign up and make sure that they only have sincere and good intentions. Browse through the thousands of profiles on our site and you'll be sure to meet your transsexual date here in Canada.
We can attest to the hundreds of successful relationships that have flourished because of My Transgender Date and we hope you can find your life partner here.
Date ideas with your transsexual date in Canada
Dating in Canada can be very exciting as this country has many beautiful and scenic spots in different cities, perfect for romantic dates. Here are some of our recommendations if you happen to be in town.
Catch a film at the Vancouver Queer Film Fest
In August, it's the best time to catch the Vancouver Queer Film Festival which also happens to be the largest queer event in Western Canada. The gathering hosts panels, parties and workshops that center around LGBT films. The films come from a worldwide selection and focus on the different aspects of LGBT life, culture and history. And on the final day of the event, an awards ceremony is held for the best films. So if you and your date happen to be movie buffs or just want to catch LGBT-centered films, this is worth going to!
Hangout at the Gay Village in Montreal
This upbeat and lively area is the home of the LGBT with its nooks and haunts that line the street. Many residents in the area are part of the LGBT community too. The place is pedestrianized which is perfect if you and your date want to take a stroll through the area. There are more than 50 shops in the area spread over 14 blocks, with restaurants, bars and nightclubs throughout.
Shop for books at the Glad Day Bookshop in Toronto
For the couple who happens to be avid readers or booklovers, the oldest surviving LGBT bookstore is in Toronto. Since 1970, this place has been filling its shelves with new and vintage titles that cover everything from fiction to activism. You might want to scour its shelves for something you and your beaux can both enjoy together. This store also hosts events that focus on LGBT life as well as author readings and book signings.
What makes My Transgender Date different from the rest?
My Transgender Date is run by a team of trans women who know the challenges of dating when you're trans. Most often transsexual women are not taken seriously when it comes to relationships, especially on other dating sites. And a lot of times trans women are afraid to disclose that they are trans because this poses a threat to their safety.
But the culture here at My Transgender Date is different in such a way that we do not promote one night stands and we want you to find the love of your life. No more going to bars and trying to find transsexual women in the crowd! Our website will definitely link you to many trans women who are looking for serious and loving long-term relationships.
Our aim and advocacy has always been to make trans dating a pleasant experience for trans women and men who admire them in Canada. So sign up with us now and find the love of your life in Canada!
The first decent dating site for transgender women & gentlemen
Join over 125,000 members
Sign up now