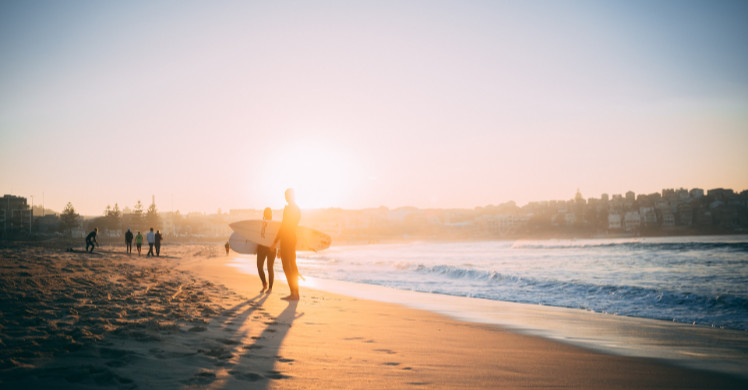 Dating for transsexual women in Australia
The Great Down Under is one of the more progressive countries in the world when it comes to LGBT dating. Australians are generally very laid back people and dating trans women anywhere in Australia is not a big issue. In fact, in recent years the Australian government has made big steps in making Australia a more inclusive country for individuals in the LGBT community such as the legalisation of gay marriage.
Currently, when we talk about acceptance and tolerance of LGBT people in Australia, the vast majority of people do not discriminate based on gender identity or sexual preference. There are many open-minded Australian men who are open to dating trans women in Australia and this might be the opportunity for you to find a partner who is serious about you and loves you for who you are.
So even when you're travelling to or living in the biggest cities in Australia like Sydney, Melbourne, Perth, Adelaide and Brisbane, finding your partner in Australia is not impossible. In fact, it will be much easier with My Transgender Date.
Why is dating much easier with My Transgender Date?
A lot of times dating can be made difficult because finding a suitable partner can be a trial and error experience. With traditional dating, you have many possibilities of rejection or incompatibility when you meet. On other dating websites, trans women often have the challenge of disclosing their gender as this can sometimes be a threat to their safety. And in Australia, though there are bars that trans women frequent, sometimes they can be hard to find. But by using My Transgender Date, you can find your partner and get to know them through chatting and seeing if you are both compatible.
Meeting dates one after the other can be time consuming, especially if you find out on the first date that you aren't really on the same page. So if you're the type to want to get to know a person first, on My Transgender Date you can search through our members' profiles to see who you like and share interests with.
Date ideas with your transsexual date in Australia
Dating in Australia can be very exciting as there are so many choices in the Great Down Under. Every city has its unique charm and if you happen to be there, here are some of our recommendations.
Stroll through Sydney's parks
You can start off your date with a pleasant stroll through Centennial Park in the morning where you can hire bikes, or even a tandem, or just walk around while sharing a conversation. If you're up for an enchanted afternoon, The Blue Mountains is always a good idea. They have several activities outdoorsy couples can enjoy together such as horse riding along Megalong Valley or swimming at Minnehaha Falls. If you're up for a casual evening date, we suggest going to the Sydney Outdoor Cinema for a memorable way to watch a movie with your date.
Enjoy a night of laughter in Melbourne
For those wanting a good laugh, Melbourne has quite the comedy scene. The Comedy Club downtown is one of Melbourne's great spots for watching a show. After a night of laughs, you can enjoy a good cup of coffee or dessert while getting to know your date. If you want to try something different, you can head over to Barefoot Bowls where you can enjoy a meal or drinks with your date as you kick your shoes off and start bowling!
Have a picnic at Perth
With Perth's beautiful scenery, you'd want to grab a picnic basket and head on down to one of their parks or bay areas. Matilda Bay or Northbridge Piazza are some of the places you can relax and hang out with your date. It's a perfect idea for a first date while you're still getting to know each other. An underrated but awesome date idea is actually going to a market with your partner. The Homegrown Market and the Perth Upmarket are just two of the places which you can stroll around during the evening after your picnic date.
Catch the sunset in Adelaide
If you're planning to meet your date before the evening, why not catch the sunset together at Glenelg Beach? There's nothing more romantic than seeing the sunset by the bay. After that experience, you can take your date through the city's quirky laneways where they have several bars and distilleries to give you some liquid courage if you still have the nerves.
Brisbane
For the couple who's into culture, music and art both of you can kick off your date with an experience at the Gallery of Modern Art. The gallery has large installations and pieces that are displayed all throughout the year which can be good conversation starters. Then you can head on over to City Sounds for a night of live music and dancing. If you're into majestic night views, you can end the night on a Story Bridge Climb which will let you have an amazing view of the city, perfect for a memorable night out.
My Transgender Date only wants the best for you
With My Transgender Date, you're guaranteed a great dating experience which fulfils your end goal: a relationship that's built to last. The My Transgender Date team is comprised mostly of trans women who know the difficulties of dating, especially when you're trans or interested in trans women. We always prioritise the safety of My Transgender Date members by screening everyone who signs up on our site.
Our team strictly monitors undesirable conduct on the site and quickly takes action before scammers and spammers can even reach your inbox. Since 2013, thousands of members have joined My Transgender Date and many individuals have found the love of their lives here. We hope that when you join us, you'll find what you're looking for. So sign up with My Transgender Date now to find the love of your life in Australia.
The first decent dating site for transgender women & gentlemen
Join over 125,000 members
Sign up now