Floriane & Jean-Loup … their success story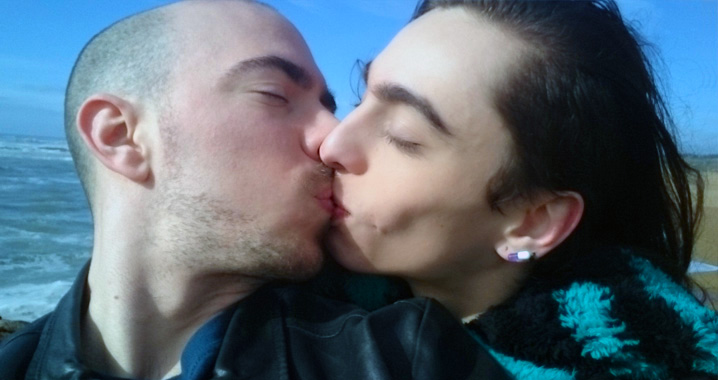 (Originally posted in: French)
"Today, Floriane and I live together, thanks to our genuine feelings for each other, but also thanks to My Transgender Date. Because without this dating site, our paths may have never crossed."

Jean-Loup, France
I don't usually go to clubs, I don't hang out that much, and there is no dedicated place in France to meet trans women, that'd be too discriminatory here. That's why I decided to look online. I came accross anything and everything before I finally found My Transgender Date and Floriane. We met on that dating site and made acquaintance. Once, twice, thrice for the first month. After one month, we decided to meet in real life. Websites are good, but nothing's like meeting face to face. Thus I went to meet Floriane, who was living quite far at this time. I found way better than I was looking for. I wanted to pursue this adventure right away, and that became the adventure of our life. Today, Floriane and I live together, thanks to our genuine feelings for each other, but also thanks to My Transgender Date. Because without this dating site, our paths may have never crossed.

It is not easy to be trans attracted. Especially in France. So, yes, a big thank you to My Transgender Date. A dating site like no others. Not because it is dedicated to trans women, but because it is really high quality. No fake profiles, no sex workers, no haters (or a few, and quickly eliminated). Just people who assume who they are, from one side and the other. And that's already 50% of a successful relationship.

Floriane, France
I met Jean-Loup on My Transgender Date. I was intrigued by his very interesting description and his photos, with this Strong Silent type of face, and his classy look that I haven't seen before. I did the first step and sent him a message. After the second or third day of conversation on this site, we wanted to switch to something more practical for seeing each other more frequently. We exchanged our Skype addresses. During the first few days, we were chatting with audio only (I was afraid to show myself). Eventually, he managed to make me feel confident and we were then chatting with video during almost one month. We were talking about my interests, and his. I discovered that we had plenty of affinities. As the days were passing by, I knew this man didn't cross my path by chance. We met at my place. He offered to come meet me, despite the distance between us. It was love at first sight. A bit later, he introduced me to his family, who are remarkably open minded. It's been one year now that Jean-Loup shares my life. Thanks to him, I evolve freely.
Our best wishes to the lovely couple! ❤️💜💙
---
Want to live your own success story?
Build your profile and start dating now!
Tell us your story
We'd love to hear from you! There is nothing more rewarding for us than reading your success stories.
You are the living proof that love really knows no gender. And it's so inspiring for the singles.
Tell us your story