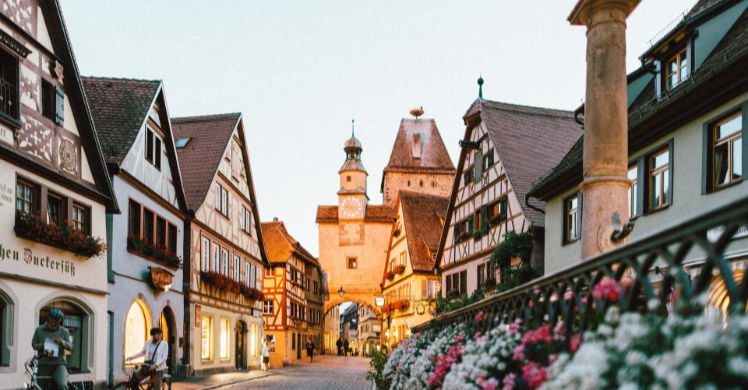 Dating for transsexual women in Germany
Germany is one of the most progressive countries in Europe when it comes to LGBT rights and social acceptance. They were one of the first countries to recognise trans individuals and the first country in Europe to allow trans rights such as legal changing of first names and genders, anti-discrimination laws and benefits related to health care which aided in transition (surgery, hormones etc.).
For many transsexual women in the world, Germany is an ideal place to live and it attracts many transsexual migrants from different places. Because of this, many Asian ladyboys choose to move to Germany looking for a better life.
And it's not just about the law; German people are known to be accepting and tolerant towards people from the LGBT community. German men also are very open-minded when it comes to relationships with trans women. That's why many trans women have found the love of their lives in Germany.
How do you make meeting transsexual women in Germany easy?
Most of the time, meeting transsexual women is not that simple, even if there is a larger population of trans women in Germany compared to other places in Europe. Compared to their Asian counterparts such as Thai ladyboys, German trans women tend to be more discreet. This makes meeting transsexual women in real life quite a challenge.
For lots of men who admire trans women and want to be in relationships with them, the question is always where to meet and mingle with transsexual women. With My Transgender Date, we make it easy to connect with trans women in Germany who are serious about dating and relationships.
Our mission here at My Transgender Date is to make dating for transgender women and men who admire them easy. You can easily access thousands of profiles at the click of a button and meet and mingle with local or international trans women. Signing up is free and you can review your matches and browse profiles and photos. This is the perfect opportunity to find the love of your life!
Date ideas with your transsexual date in Germany
Dating in Germany can be very exciting since there are many safe spaces for LGBT individuals. So whether you're dating in the biggest cities in Germany like Berlin, Munich and Hamburg, you're sure to have a great time with your transsexual date.
Hang out at Schöneberg area in Berlin
Schöneberg is famous for being the LGBT capital of Berlin. It's also known as the rainbow neighbourhood where many events (particularly centred around the LGBT community) are held. There are tons of shops in the area as well as a big department store that caters to upmarket shoppers and food enthusiasts. It's the perfect place to feel welcome and have a date with your transsexual partner.
Sign up for Team München in Munich
For the sports enthusiasts or those into boxing, football, golf, table tennis and yoga, joining Team München as a couple might be a good way to bond and get fit together. This amateur sports club is made up of lesbian, gay, heterosexual and transgender athletes; often the club organises sports matches and tournaments that could be a good way to spend time with your transsexual date.
Stroll through the streets of Hamburg
St. Georg is known for being Hamburg's gay village and this particular neighbourhood is home to these three streets: Steindamm, Lange Reihe and An der Alster. This is the best area to take your transsexual date whenever you're in Hamburg as the streets are lined with restaurants, shops and quaint areas perfect for afternoon walks or dinner dates. The atmosphere here is vibrant as many of the LGBT community have made this place their usual hangout with hip cafes and mini markets all over the area.
My Transgender Date offers a totally different dating experience
Online dating for transsexuals is often linked with indecent proposals and one night stands. We believe transsexual women deserve a decent place for quality dating, and that's why we started My Transgender Date. Our team is essentially made of transsexual women, so we are very serious about keeping our site clean from everything that's fueling the bad stereotypes.
Our moderators enforce our policy very seriously, we don't accept members who are looking for one night stands. And we remove fake profiles, scammers or any member who offers sex related services on our site. We want our members to meet quality people for quality dating, relationships and marriage. That's why My Transgender Date offers a totally different dating experience — one that fosters real relationships that last forever.
The first decent dating site for transgender women & gentlemen
Join over 125,000 members
Sign up now