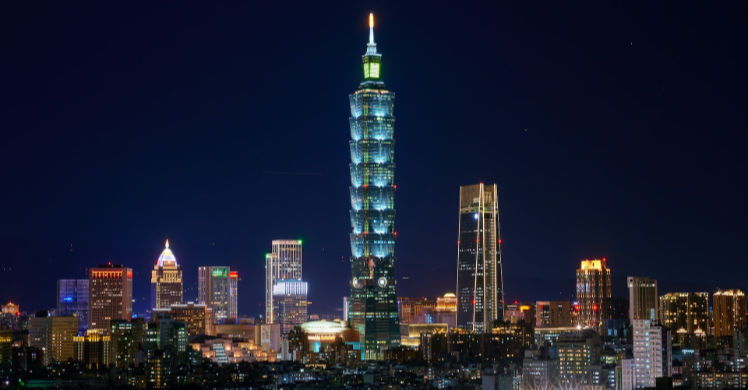 Meeting transsexual women in Taipei
Hailed as one of the most LGBT friendly cities in Asia, Taipei is considered the pride parade Mecca for many of the LGBT community. The first pride parade in Taiwan was held in Taipei in 2003 and Taipei continues to be one of the most progressive cities in Taiwan and Asia.
The LGBT community in Taipei is accepted and tolerated. This is common among cities in Taiwan, but being the capital, Taipei has the biggest population of LGBT individuals in the country. Though the Taiwanese are quite accepting of gay men, it's a different story for trans women.
Though Taipei is very progressive, trans women who live in Taipei are still quite closeted. Some of their families still adhere to Chinese cultural traditions and often are not accepting of trans identities. A lot of trans women also have difficulties in the workplace due to discrimination.
But Taiwan is slowly changing this. Activists like Abby Wu, co-founder of ISTSCare and long-time advocate for transgender people in Taiwan, are fighting for trans rights alongside many allies and LGBT individuals. This will make a better future for trans individuals living in Taipei and other Taiwanese cities.
Meeting trans women in Taipei made easy
Since many trans women are closeted, it would be quite challenging to bump into them in Taipei. But signing up on My Transgender Date would make it easy for you to meet and talk to trans women in Taipei with just a click of a button.
For trans women who want to find friendship, love, a relationship or even marriage, this is the best dating site for you. Here on My Transgender Date, disclosing your gender isn't necessary like it is on other apps. It's a safe and decent space for finding friends, love and maybe your partner for life. So this is the chance to sign up and meet with trans-oriented individuals in Taipei.
Date ideas with your transsexual date in Taipei
Taipei is one of the fun places to be when you're out on a date. From LGBT friendly hangouts to pride parades during the fall, you have a lot of options for a memorable experience with your transsexual date. Here are some of our recommendations.
Hang out at Witch House in Da'an District
Sounds spooky, doesn't it? But this little tavern in Da'an District is actually known for Taipei's indie music scene hangouts. Artists like Sodagreen and Cheer Chen got their big break when they started performing here. So if you and your date are into good music and a casual night of drinking, The Witch House is one of the best options in the city.
Visit the Love Boat at Zhongzheng District
You will have no doubt that this establishment is rainbow friendly as it is decorated with colorful set ups and rainbow flags.Though mostly catering to a lesbian clientele, this establishment welcomes all LGBT individuals. It's a cafe that doubles as a salon, which is perfect when your transsexual date wants to pamper herself and then have coffee with you afterwards. This store is also known for being Asia's first queer lifestyle store which opened in 2004.
Check your local drag show at Cafe Dalida in Wanhua District
Known to many queers as the best place for drag, this bar has launched as many drag careers as there are colors on the rainbow flag. It's a unique cafe bar with botanical decor that's sure to set the ambience and mood of your date. This place is also a hangout for RuPaul's Drag Race fans who often hold viewing parties here. So if you and your date want some good cocktails while having a laugh at awesome drag performances, this is your best bet.
Have a blast at Taiwan Pride
Held every October, Taiwan Pride is held in Taipei and is one of the biggest pride events in Asia with over 80,000 participants. It's always a good opportunity to join in Taiwan Pride because you get to meet new people from all walks of life participating in this social movement to fight discrimination and intolerance. You and your transsexual date can have the best memories by joining pride as you get to share and hear life experiences of other members of the community.
My Transgender Date will get you your dream partner in Taipei
It's easy to be discriminated against for being yourself on other dating websites, but here on My Transgender Date we emphasize dignity and respect to our members. As a team of trans women, we understand what it is like to have challenges when it comes to dating. That's why we want to change that and offer a decent space for meeting and getting to know trans women and trans-oriented individuals.
Our team makes sure that the members who join our website are screened before they can fully sign up so you won't have to deal with scammers and the like. We only want the best for you and hope that you find your dream partner in Taipei. Signing up will only take 3 minutes and you will get the chance to view thousands of profiles and meet new people.
The first decent dating site for transgender women & gentlemen
Join over 125,000 members
Sign up now
Updated on